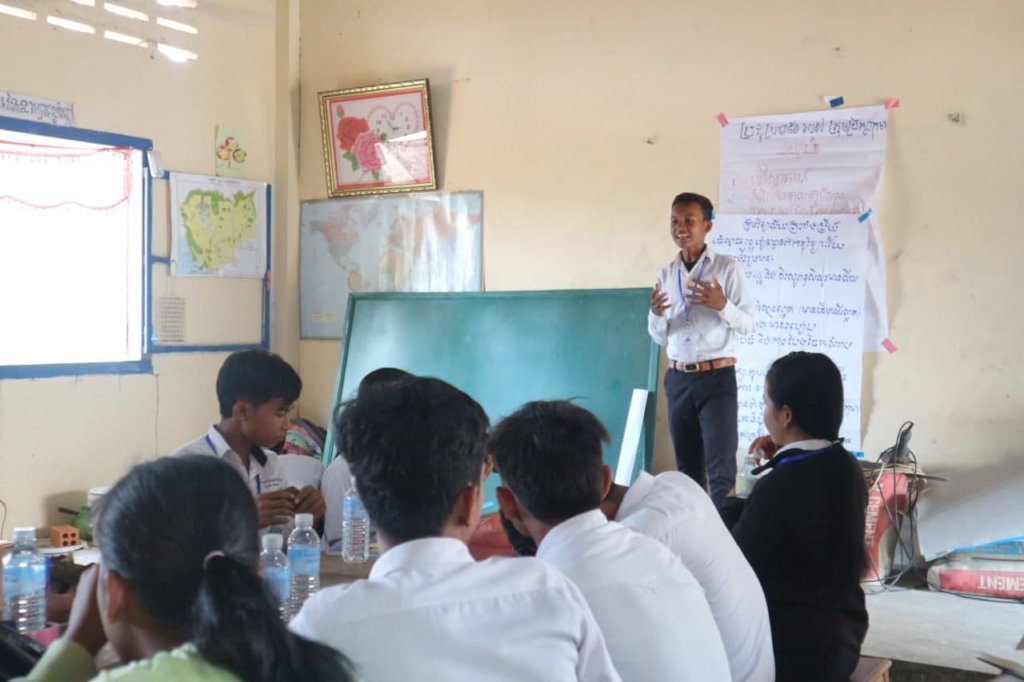 Thank you to all of our loyal supporters. Your continuing generosity during these difficult times is greatly appreciated.
Since our last report, Covid-19 has now started to spread throughout our Cambodian Communities. Sadly, Covid-19 cases have increased dramatically as a result of community infection in February to over 7,700 people who have been infected. This has resulted in schools being closed at different times and communities and cities being placed in lockdown.
The impact of Covid-19 is being felt, even more so now than ever, by the families we support. However, we are continuing to support children and families across all of our programs. Procedures have been introduced to ensure staff and our communities are kept safe and we are adhering to government guidelines.
Some of the 16 schools we support are providing a range of alternative learning options,including children collecting school work and working on assignments at home, online learning and Community Learning Clubs being established.
Despite all of the disruptions, there are many success stories We'd like to share with you, the impact your support has made for Piseth.
Piseth is 21 years old and his life has changed because of the support he has received from your generosity and his community.
He is in grade 12 and also a chair of the Student Council in a High School 56 km from Siem Reap. Last year, he was a general student council member but this year he became a leader of the Student Council. He wants to be a tax officer in the future.
Piseth is from a very poor family, he is the eldest of 5 children. His parents had to go to Thailand to earn money, therefore, he was left with his siblings in the care of his aunt. With no house or land to live in, his aunt let him build a house on her land through assistance from the School Support Committee (SCC) , teachers, and his friends.
Life was difficult for Piseth, when he was in grade 9, he wanted to drop-out of school because of his economic position. He thought he should get a job to earn some money. However, through support from his teachers, SSC, and his friends, he decided to continue to study.
He said "education has changed me a lot. I used to be shy and sometimes wasn't a good person, but now I can communicate with teachers, SSC, and other community members, I think about myself and my siblings' future goals. I know what I should do to improve myself and the community. And now I have become more friendly to other people and other people also love me too. It comes from me getting a high education".
Piseth is an active person,and gives back to his community by being actively involved in fundraising to support school development plan activities, he takes the lead to improve the school environment, and he takes his time to teach other students below his grade or in the same grade to get a good learning performance. He is an outstanding student and good at poetry writing.
He added "As now I am in grade 12, I will try harder in study to get success and get a better job. I hope I will get success with my future goal. At the end, I would like to say thanks to everybody who has supported me".