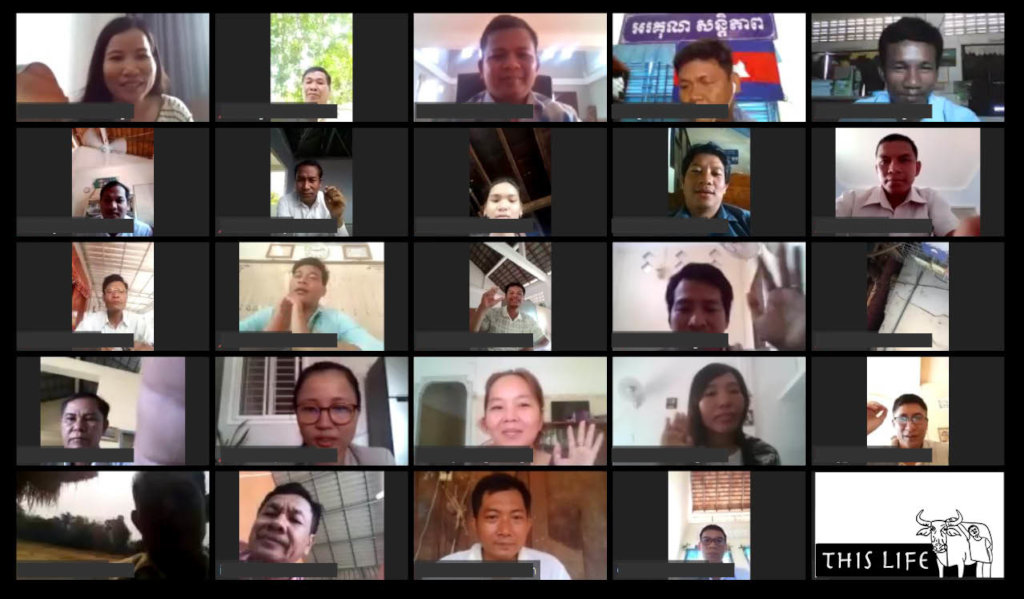 The first quarter of this year has certainly been out of the ordinary!
The year started off as usual with students attending classes at school and returning home after class to complete their homework and spend time with their families. Then in March, all of Cambodia's schools were closed to prevent the spread of COVID-19. It has been a rapid transition from face-to-face learning in the classroom to individual activities at home.
We have been working hard to support the families we work with at this time. As many Cambodian parents are also working from home at the moment, we have an unprecedented situation that has brought numerous challenges to light. For example, the learning activities provided by the Ministry of Education are televised and often require parental participation to facilitate learning. When one or both parents are working from home, this can be very difficult to manage.
It wouldn't be life if other things didn't happen along the way as well. Chi-Kreang Lower Secondary School, one of the local schools we work with, lost two of its temporary classrooms in a storm in April. We have supported them to reconstruct these classrooms as they have a combined capacity of 100, and without the classrooms, the school wouldn't have enough space for all of its students. We hope that the reconstruction will be completed before schools reopen in the wake of the COVID-19 pandemic.
While schools are closed, we have been using the time to meet with school principals, members of School Support Committees (a body of people from within the local area, including parents) and Student Councils to plan for the future. Due to physical distancing requirements, we haven't been able to conduct these meetings in person, so we have been rapidly upskilling our partners in the use of video conferencing platforms. We see this as a fantastic investment and a positive by-product of the current less-than-desirable situation.
We know that the first quarter of 2020 will be remembered in history as a difficult time, and this makes your continued interest and support even more valuable to us.
Yours in This Life