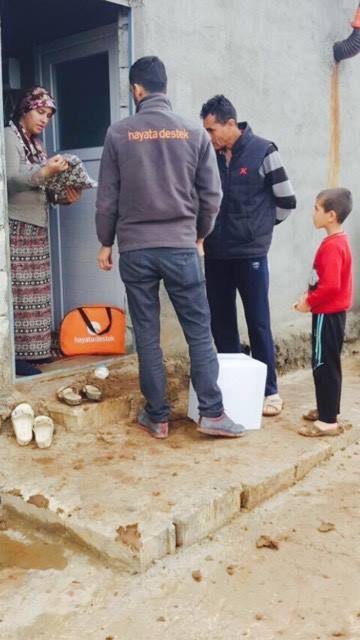 Last week the Syrian War entered its seventh year...
The babies born 7 years ago, are now 7 years old...
Those children are our future and we have to support their lives. This is our initial mission as an humanitarian aid organization.
In the work we've been doing as Support to Life in the past five years, we always strived to help Syrian
refugee families meet their basic needs such as food, furniture, winter clothes and provide psycho-social support
through, while also focusing long-running support programs to generate lasting impact.
Support to Life has started to distribute 'tenth month baby packs' for the newborn refugee babies. Each 'tenth month pack' includes basic-care goods that the babies will need in the first six months of their lives such as blanket,jumpers, diapers, colourful tiny dresses, baby booties and so on. In addition, for mothers giving birth away from their homes under difficult circumstances, there is a 'mother's journal' which includes information about child development.
Moreover, newborn mothers will be able to write their memories and emotional moments about their motherhood in that mother's journal. We are continuing to visit them and giving their packs nowadays.
Thanks a million for your donations and your presence.
With the help of your valuable contributions we will have the opportunity to reach more refugee babies.
We believe that it is every child's right to set-off in life with a good start!