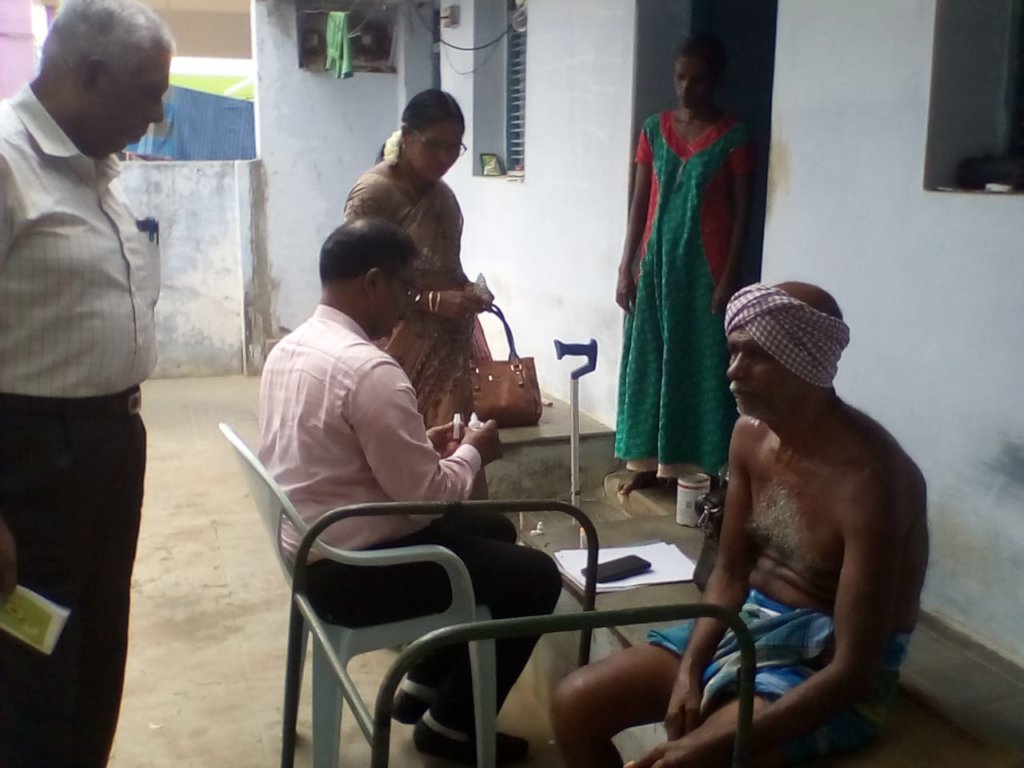 SIVA Trust staff started focussed work for around 100 persons with disability in 4 villages in the working area of Melaneelithanallur and Manur blocks. Awareness meetings were conducted at 4 centres during the quarter on the services available to the persons with disability.
The staffs were engaged in getting the persons with disability the National Disability ID card, pension, aids & appliances, rail/bus pass and other Government schemes available, by interacting with the Tirunelveli District Differently abled Rehabilitation Officer. During the quarter, 8 persons got ID card and 4 persons got pass to travel in train/bus at concessional rate. Besides, 47 applications have been submitted seeking assistive devices, 18 seeking pension and 16 requesting rail/bus pass.
With the help of a doctor from nearby State of Kerala practising Homeopathy, homeo medical assistance was provided free of cost to 46 persons with disability in the area, including 3 children with intellectual disability, for various ailments. The follow up by the doctor is continuing every month and progress is visible in many cases.
One youth whose both legs got amputed during an accident was helped in getting artificial limbs. All these efforts were possible only with the generous donations given by the donors.