Project Report

| Aug 11, 2022
Happy Times at School Events and Graduation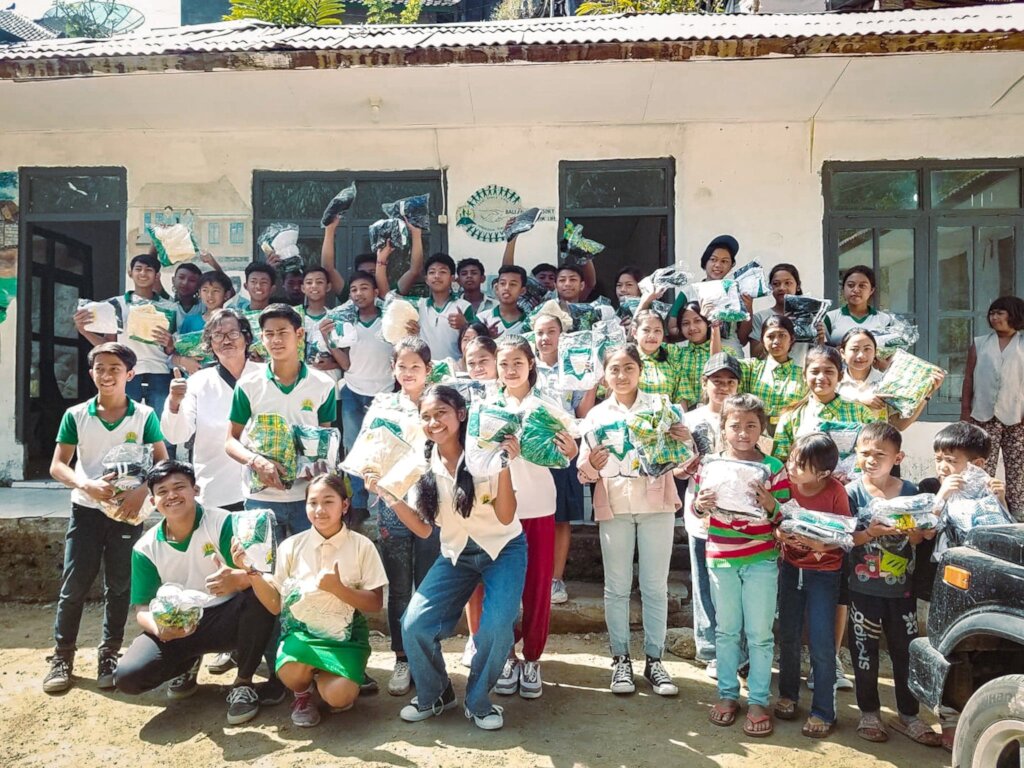 On 2nd May, students from all 6 EBPP schools were excited to finally celebrate National Education Day, cancelled the previous two years due to the COVID-19 pandemic. This day was very lively, opening with Pengalusan girls performing the Balinese"Panyebrahma" welcome dance followed by various competitions: intelligence quizzes, painting, and also playing chess; and then creative art performances of traditional Balinese dances and songs from our Pengalusan and Jatituhu Bands.
When the competition results were announced, Pengalusan senior high students took second place in the quiz with junior high students in third place; and Jatituhu elementary student came in second place. In the chess competition, Pengalusan students were third whilst in the painting competition they came second with Jatituhu student taking first place. Other activities were the traditional dance performance of 'Blibis' dance (bird dance) by Jatituhu students, and various national pop songs.
In mid-May, students took their end of semester exams, followed by distribution of report cards to all students, with all parents present at school to see first-hand the achievements of their children, and hold discussions with our teachers aimed at establishing a better relationship between teachers, students, and parents in order to achieve better goals.
In June, our Grade 12 graduates gathered for a farewell party, joined by all our teachers, and gave emotional speeches to express their pride and gratitude to EBPP, their teachers and the donors for supporting their 12 years education so they could reach this important milestone. The event was enlivened by various songs, dances and poetry readings.
At the start of the new semester in July, after getting settled, all students received new stationery and resources to support their studies, and soon started practicing for their special events to celebrate Indonesia's Independence Day which falls on 17 August.
In early August, all students were very happy when they were given their new school uniforms, each student getting two sets: one for class and one for sports.
In the extra-curricular EMpower program, junior and senior high school students continued with their Photovoices research, documenting the problems around them through photos and conducting interviews with local people and writing captions on their photos. To increase their knowledge of nutrition, they had cooking classes, preparing nutritious meals, with locally available materials that grow around them.
Once again we thank all the dedicated donors who have supported our Pengalusan and Jatituhu school students and look forward to your continued generosity so that our students can continue their education. .