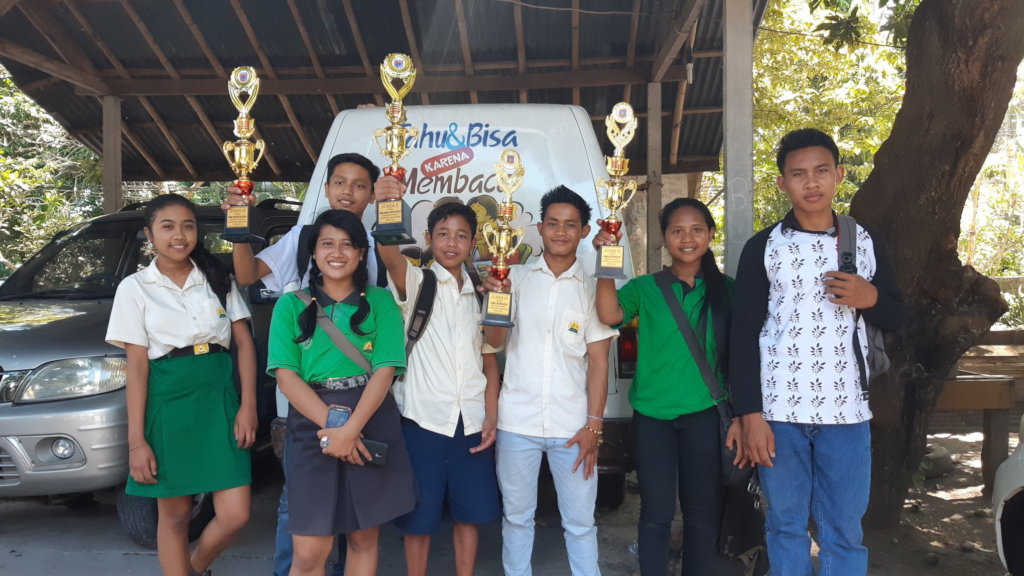 EBPP Students Win Awards in "Celebrating Literacy Day" Competitions
On 30th October, 8 of our studentscompeted against 128 other students from Karangasem Regency schools inIndonesia's Literacy Day 2018 competitions,held by the EducationDepartment ofKarangasem Regency in Amlapura, the capital city.
We are very proud that our students won in 4 categories: 2nd place in Reading Competition;3rd place in Story Telling Competition for both male and female categories; and third place in Summarizing Text Competition.
The students were so excited to participate in this competitions and the most important thing is this event can help them to broaden their knowledge and experience and motivate them to always put their best effort in every occasion, and they can have fun – and next time come FIRST!
Preparation for first semester exams
We are almost at the end of the first school semester (December) where our students will have a chance to challenge themselves in the First Semester exam, doing the best to prove that they have studied hard and learnt well for the past six months.
Our teachers are now preparing the exams. The resultswill help the teachersto evaluate the students' performances & achievements and give extra tuition where needed.
One of our teachers said, "We always give our best effort to encourage students and to optimize their potentials; the exams help us a lot to monitor and evaluate our work, since we value process, we believe in the students' hard work and we always appreciate whatever the results are. Our students always have high motivation, that is what we really want to support"
Did you know?
Did you know that the 27th November is GivingTuesday? Have you decided the charity you want to donate to? Consider us! At this annual event, GlobalGiving is dividing $150,000 in matching funds among its Nonprofitpartners. Please donate now to help us get a bigger share of the matching funds – and double your donation!