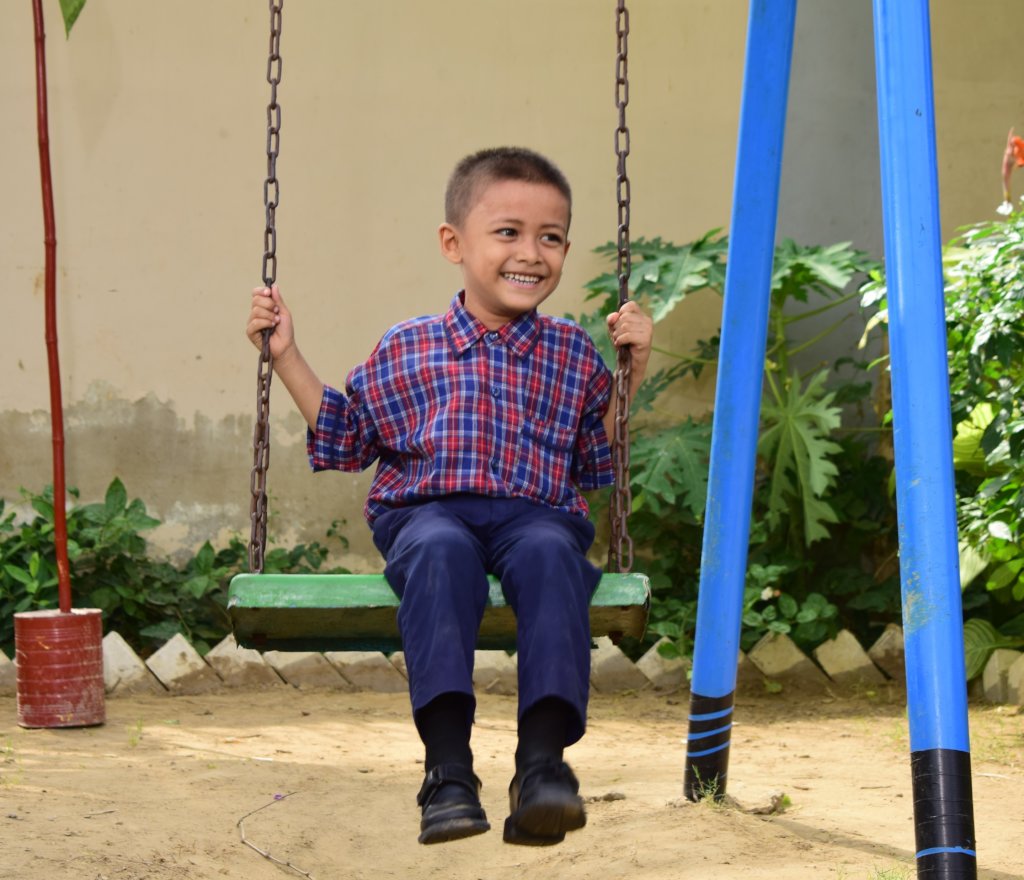 Do you see the smile on this child's face? Trust me, the reason behind is your kindness.
The children were happy to be back to school but now once again, the schools are closed and the kids are up for online schooling. The routine at MyHome Al-Mustafa has adjusted according to the New Normals i-e Breakfast, Online Schooling, lunch, nap, home tuition (for children who need assistance in their studies), playtime, Quranic Education (we provide all the children with some basic education of their parents' faith upon the request of their families), dinner and sleep. And all of these activities together with frequent hand-washing and cleanliness practices.
Online schooling is fine for the children but the children do miss their buddies and teachers at school. Hope this pandemic ends soon and the children are reunited with their friends and teachers at their school Al-Mustafa Academy.
Children are innocent beings, who adopt to all the changes easily, except for one and that is outings. All the kids were yearning for their outings, which used to happen quite often, so we decided to arrange an outing for the children ( of course after talking to the officials and taking all the necessary precautions beforehand) and took the children to the PAF Museum. A museum may sound boring to you all but trust me it was such a refreshing and entertaining day out. This museum displays the very thing of a child's interest, that is, planes of all different kinds, to mesmerize these little curious beings. The PAF Museum also has a large amusement park, which offers various fun rides and since there were very few people allowed other than MyHome children, so, the children had all the opportunity to be on their favourite rides again and again.
With following all the SOPs to keep the kids healthy and safe, we have also performed Covid-screening of all the children and the staff twice during these last four months. Also, if any of the children found to have developed any symptoms similar to those of Covid, we immediately have him screened for the virus and keep the child isolated until the report is negative. The safety and well-being of children is our highest priority and we are happy to state that none of our children or our staff has gotten infected with the Coronavirus yet.
We sincerely hope that you will continue to spread smiles on the faces of these innocent beings with love wrapped in your zakat and other alms. Stay safe and healthy.
Links: