Project Report

| May 2, 2022
Health and Hygiene Program for women and children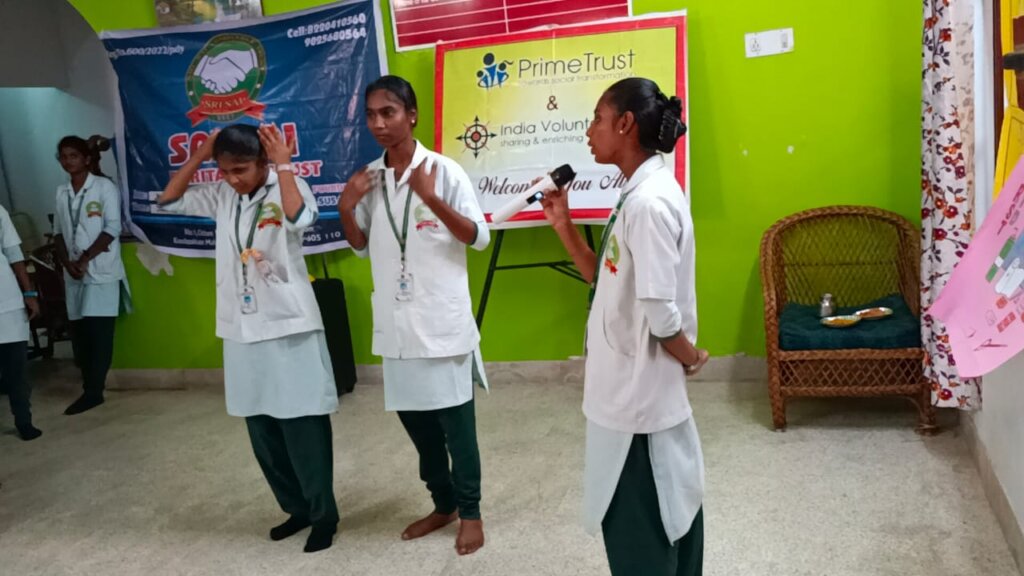 A health program was organized by the Sri Sai Institute of Paramedical and Hotel Management, Villianur, Puducherry on Saturday, the 30th April 2022 at 3.00 p.m. for the children of Janani Home for Girls and Colas Nagar Evening School and the women from local community of Colas Nagar. More than 30 children and women were present to attend the program. The students of Sri Sai Institute of Paramedical Sciences offered the following programs. Lessons were taught through dance, miming, and role play.
Hand Wash: The children were taught different ways of washing their hands
Get wet and soapy: Get your hands wet in clean water.
Rub: Rub soapy hands together long enough to sing "Happy Birthday" in the head twice. ...
Rinse: Hold your hands under clean, running water.
Shake and dry: Shake hands a few times, then dry them with a clean towel or hand dryer.
Need for sanitation: The children were taught that the sanitation systems aim to protect human health by providing a clean environment that will stop the transmission of disease, especially through the fecal-oral route. For example, diarrhea, the main cause of malnutrition and stunted growth in children, can be reduced through adequate sanitation.
First Aid Program: The children were taught that First aid is emergency care given immediately to an injured person. The purpose of first aid is to minimize injury and future disability. In serious cases, first aid may be necessary to keep the victim alive.
Good and Bad Touch: The children were taught that Good Touch / Bad Touch is a body-safety program that teaches our children a comfortable way to talk about a very sensitive problem. Children are taught what abuse is, personal body-safety rules, who can help them, and what to do if they are threatened or harmed.
Women as the fulcrum of the society: A song was sung by the students which depicts the role of women in the community and their sacrifice. The song also narrates how women should be treated.
This program was organized by Mrs. Sushanthiga, Managing Trustee Ms. Puviarasi, Manager and Accountant, Jeeva, Secretary of Sri Sai Institute of Paramedical Sciences along with the team members of Prime Trust, Mrs. Mary, Program Manager and Ms. Uma Maheswari, Accountant.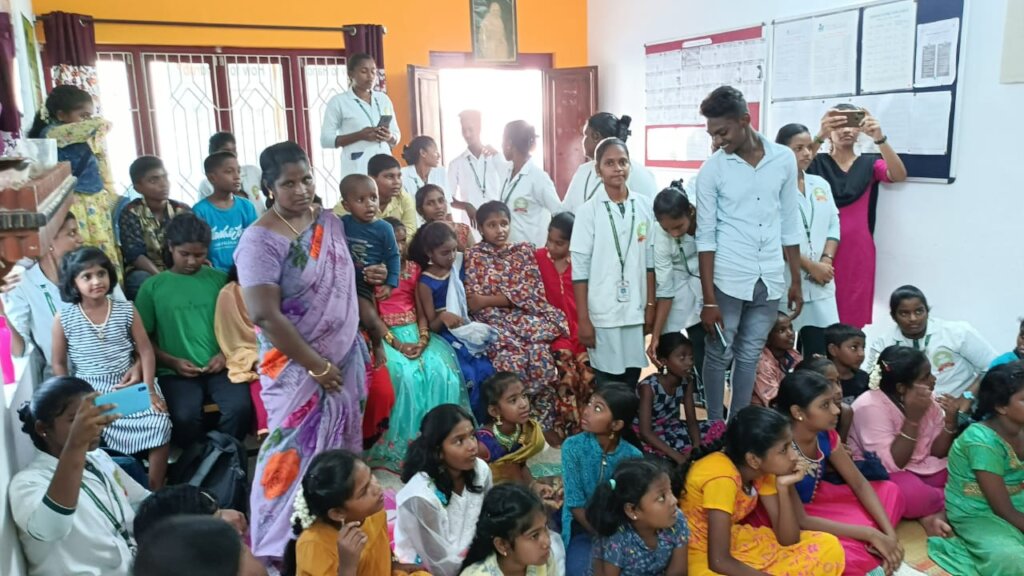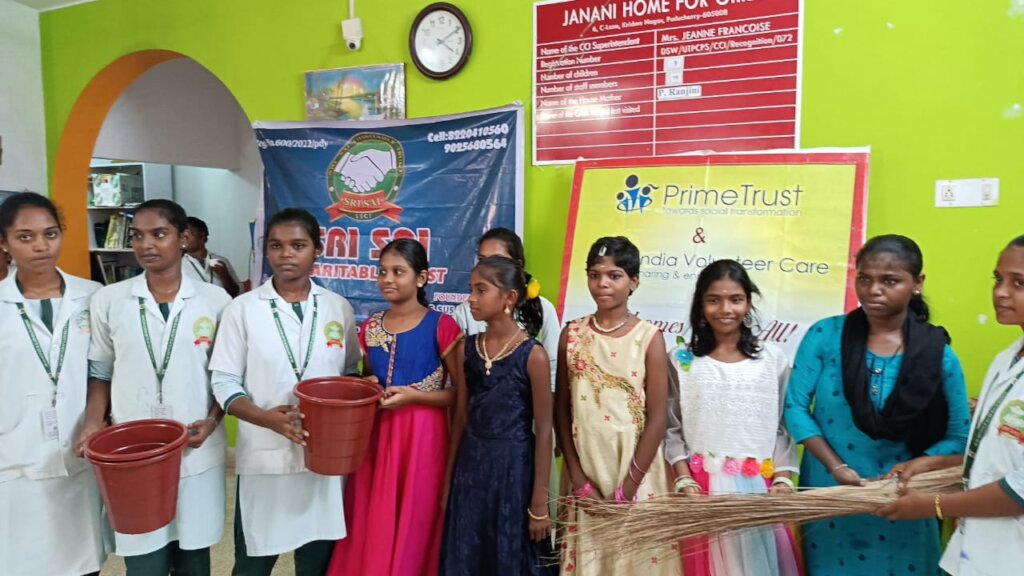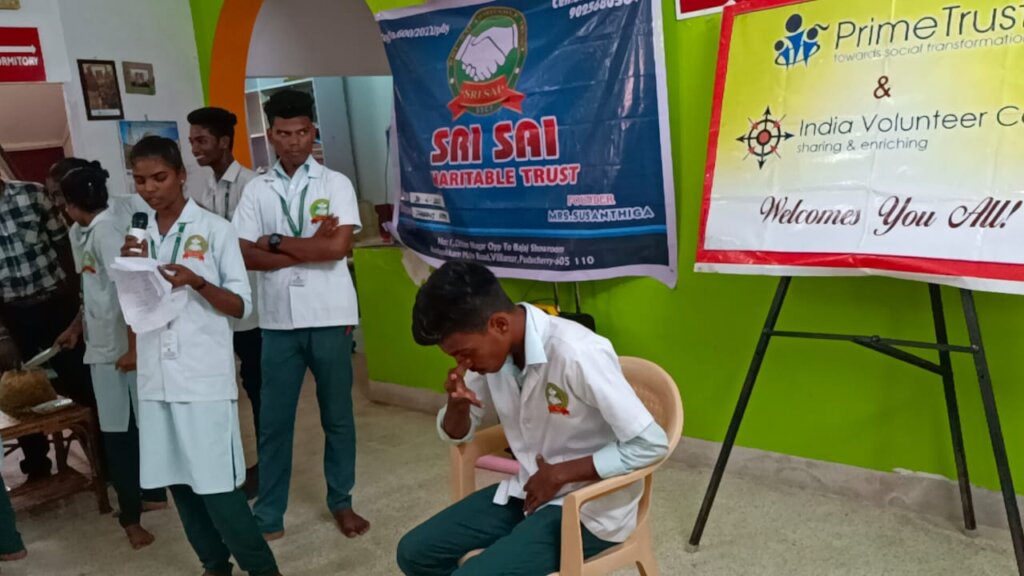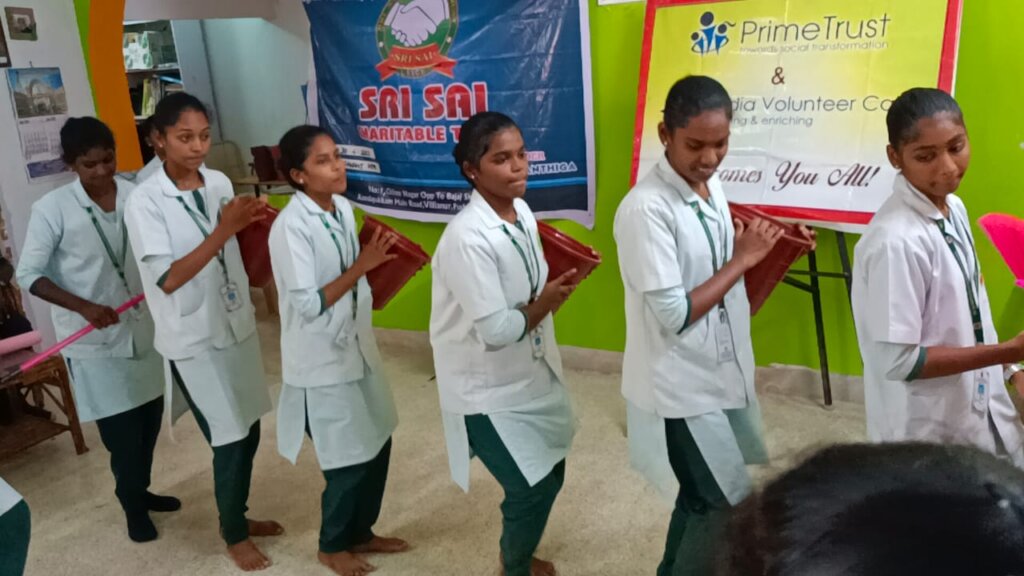 Links: