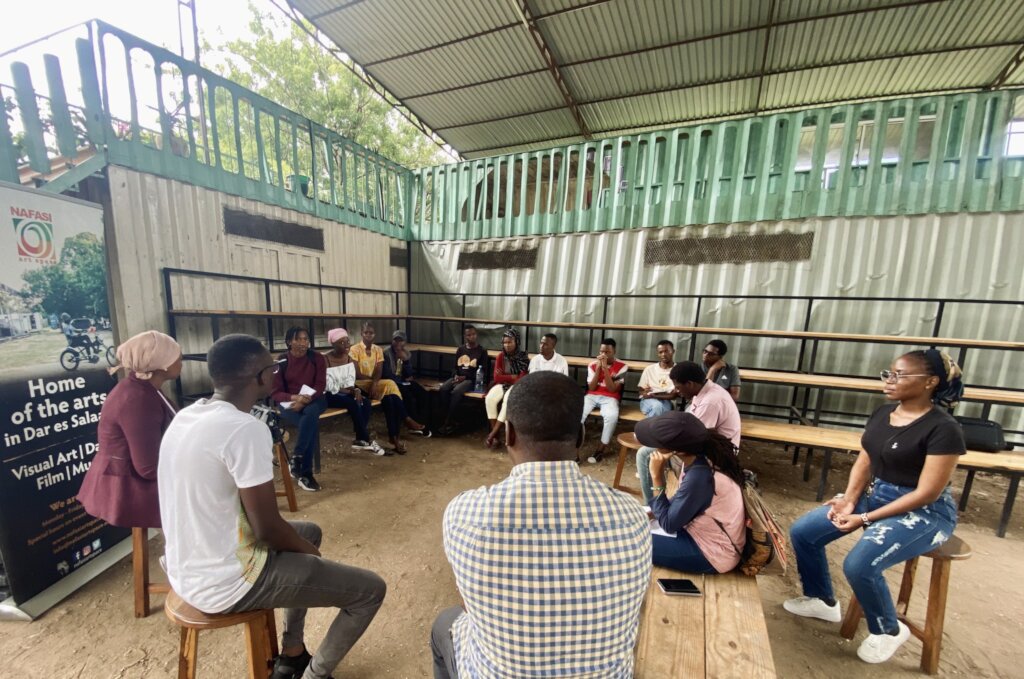 Nafasi Art Space is very thankful for the generosity of its supporters and the general public. As a valued supporter of Nafasi Art Space we hope you enjoy our quarterly progress reports to the global community. We are committed to ensuring Nafasi Art space continues to promote the creativity and professionalism of Tanzanian contemporary artists through training, exposure, cross cultural dialogue, and collaborative artistic endeavours as well as maintaining Nafasi Art Space core values and beliefs as we aim to continue to build the resiliency, flexibility and creativity of arts professionals in Tanzania, aligning with Nafasi Art Space strategic plan 2021/26. We're excited to share some of the wonderful accomplishments and success stories from the artist community as well as challenges, risks and way forward towards the next quarter;
Artistic skills and professional development
Nafasi Art Space continued to facilitate regular mentorship sessions on theoretical and practical art sessions to emerging artists through ongoing programs from the Nafasi Academy which takes the form of intensive theoretical & practical modules, exchanges whereas sessions were facilitated by Tanzanian professional artists and curators as well as exchanges from international artists in residency Morgan Craig from United States of America (USA), Orangcosong (JAPAN ) and guest speakers from South Africa, Sudan and more have had the opportunity to share their knowledge and artistic techniques to the recruited artists in the Nafasi Academy and film club program.
Moreover, Nafasi Art Space continued to host the film club sessions whereas they facilitated filmmakers' workshop with session facilitated by filmmakers from Kenya, Greece, South Africa, and Tanzania who shared their knowledge and experience to the Nafasi Film Club workshops on producing, cinematography and directing so as to increase improvement in the quality of projects by the filmmakers. Currently the film club participants are working on the pre-production of three 12-minute short films, which will be screened at Tukutane Dar in February 2023.
Increased independent art production and presentation
Nafasi Art Space provides training, artist hangouts, and public art workshops which encourage learning and exchange between artists from different backgrounds and across disciplines through programs such as Nafasi Academy, Nafasi Film Club and other public workshops. These programmes have continued to attract strong and consistent participation of artists, resulting in the creation of innovative and creative works which carry different messages that open dialogue within the society about issues facing the community, such as mental health, economic hardship, youth leaderships, and more.
These sessions provide opportunities for artists to build and professionalise their careers from exposure and experience they get from exchanging with other artists and having a platform to showcase their production and being able to explain to the audience the ideas behind their works.
Community Engagement and Access to the arts
During the reporting period, Nafasi has hosted several public workshops under the name of "Tukutane Nafasi" event series. Many of our community events were documented or live-streamed on Nafasi Art Space social media pages. Three editions of the Tukutane Nafasi event series were hosted during the reporting period as well as Nafasi's flagship event, Wikiendi Live, where art lovers from differently background had the opportunity to experience creative works of diverse disciplinary artists through a visual art exhibition, live music performances and artisan craft market. This has resulted into:
Renovation of creative and networking spaces
The arts ecosystem in Dar es Salaam has come to depend on Nafasi Art Space as a space, a network, and a platform for artists to create, exchange, and reach the public thus urges for design the space to serve the community needs through thinking about new ways to remodel, restructure and repurpose existing buildings. During the reporting period Nafasi Art Space renovated new networking space, designed a new digital art lab andPerforming arts stage, and also opened of a shop to sell merchandise, art prints and crafts from different artisans products from Tanzania.
Challenges and Opportunities during this quarterly reporting period has been as follows:-
CHALLENGES:
Access to international platforms and markets to showcase the works of artists
While support for artists locally has improved over the last few months. many challenges have remained in discovering local as well as international markets for showcasing the works produced.
OPPORTUNITIES:
Identification of potential local audience to access the arts and open dialogues in the society
Nafasi Art Space has encouraged local audiences to support and acknowledge the works of artists produced in the project thus leading artists to put more emphasis on being creative and innovative so as to attract and exchange with potential audiences a well as creating works that touch current issues and challenges facing youth & women. For example, Nafasi Academy students addressed Mental Health during their performance art piece for Module IV of the training programme
Involvement of government stakeholders in decision making and in policy dialogues

During the reporting period Nafasi Art Space has continued to encourage the participation of government bodies in dialogues so that government and artists can collaborate together in decision making and promote freedom of artistic expression. Nafasi has engaged in dialogue with the National Museum of Tanzania, Tanzania Art Council (BASATA), University of Dar es Salaam (UDSM) and Bagamoyo College of arts (TASUBA) through organising panel discussions with the representatives from these public bodies and institutions

Stakeholders awareness and Support to invest in the Tanzania cultural & creative sector
Nafasi Art Space has continued to raise awareness about the important role of the arts in society and has attracted diverse stakeholders to invest in the development of a digital art app.
Conclusion
In the next quarter, Nafasi Art Space will seek to develop further unique and creative approaches to building a strong and sustainable arts ecosystem in Tanzania through providing platforms for young artists, and inspiring the society in Tanzania and around the world to appreciate and celebrate art as a force for social good. Nafasi Art Space is grateful to all our supporters for their generosity and commitment to the development of the art and cultural sector in Tanzania.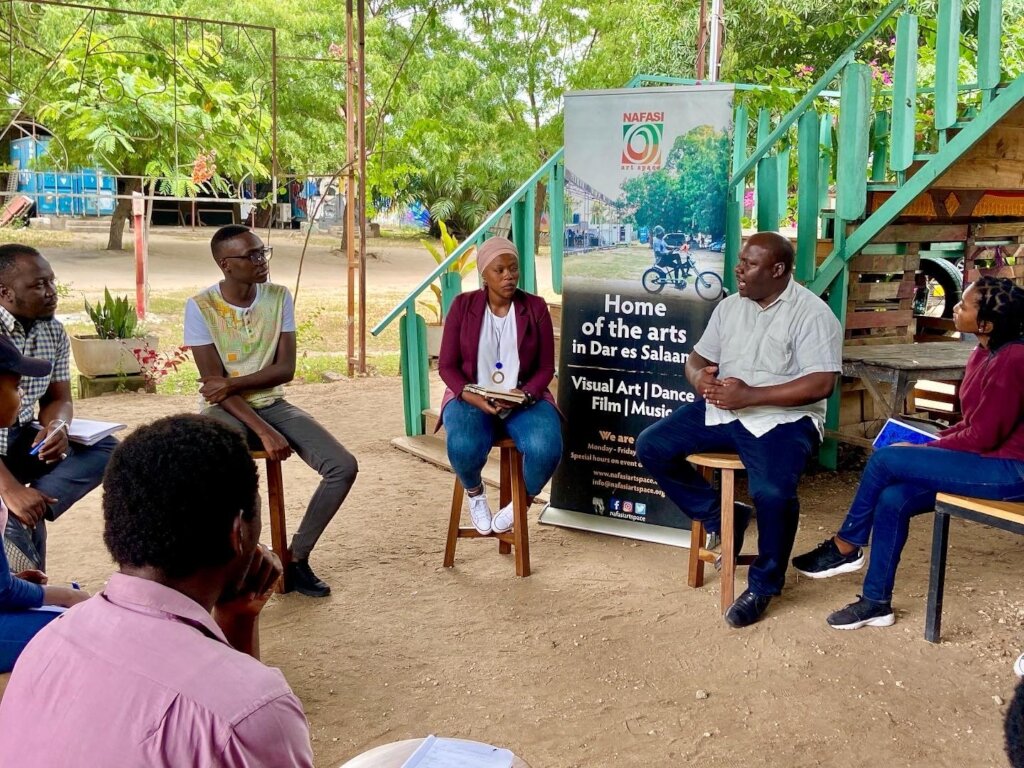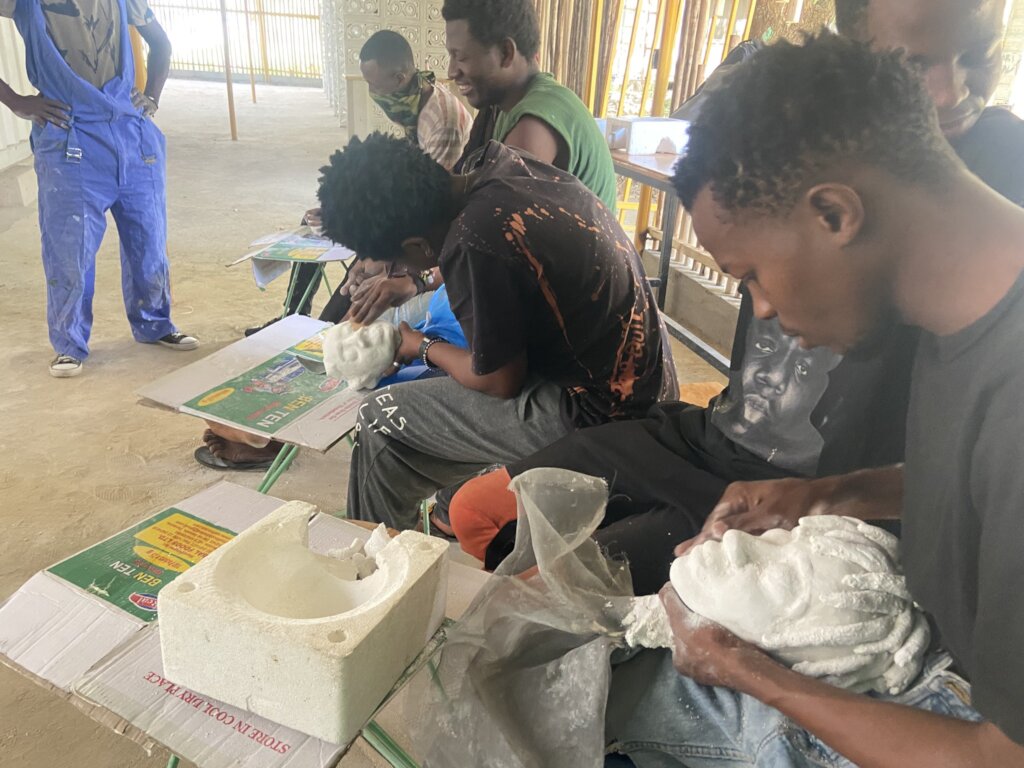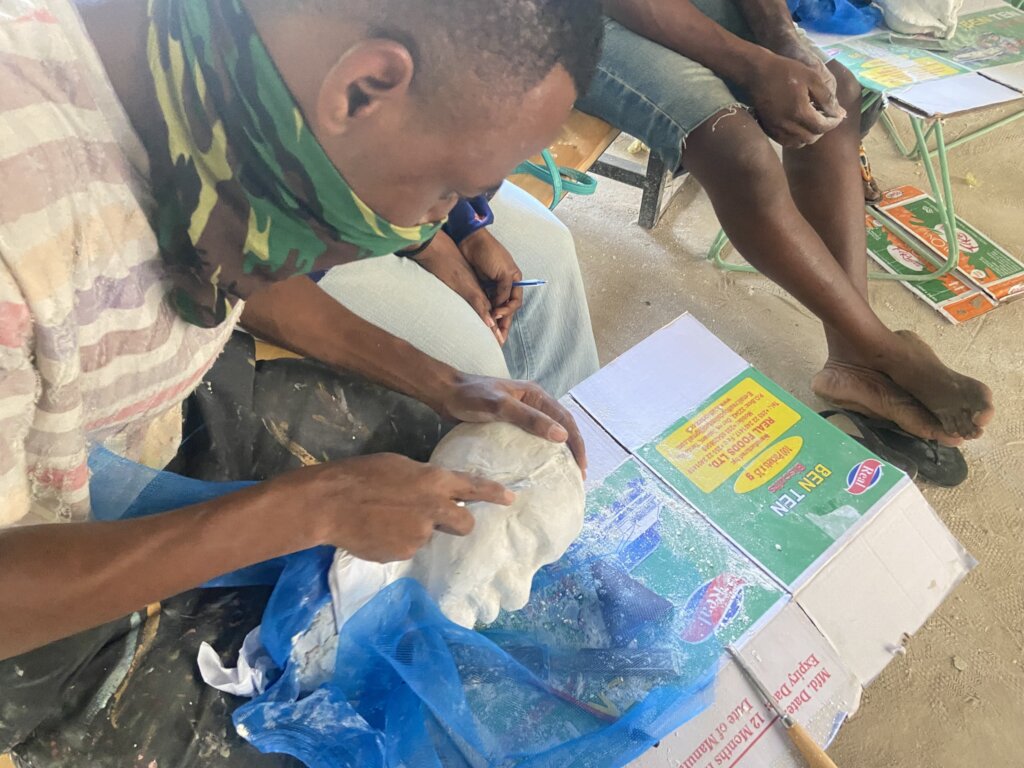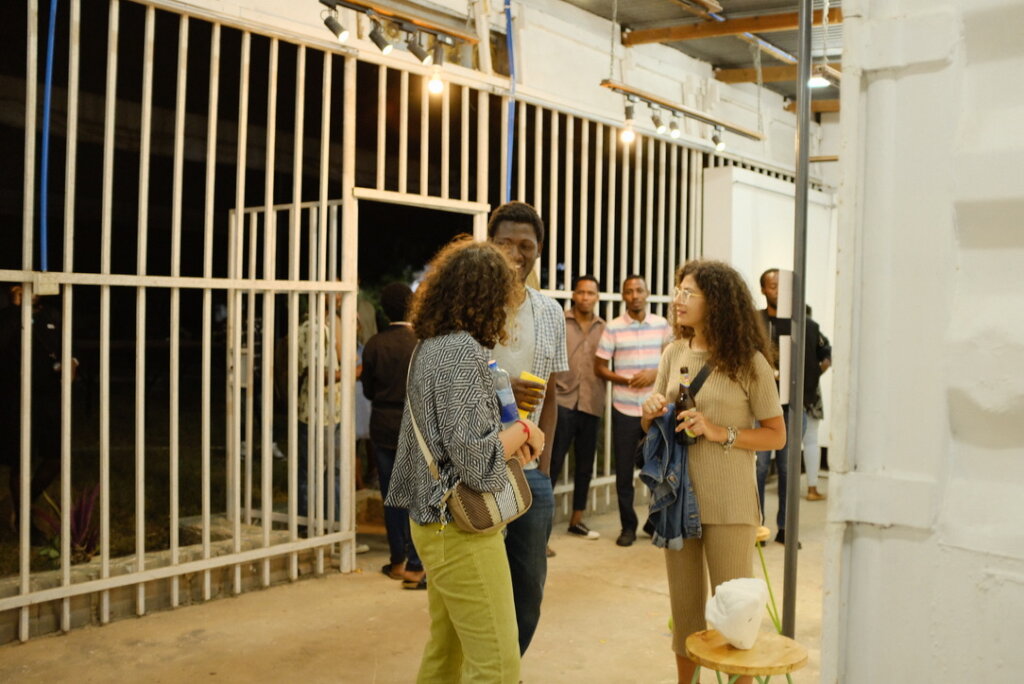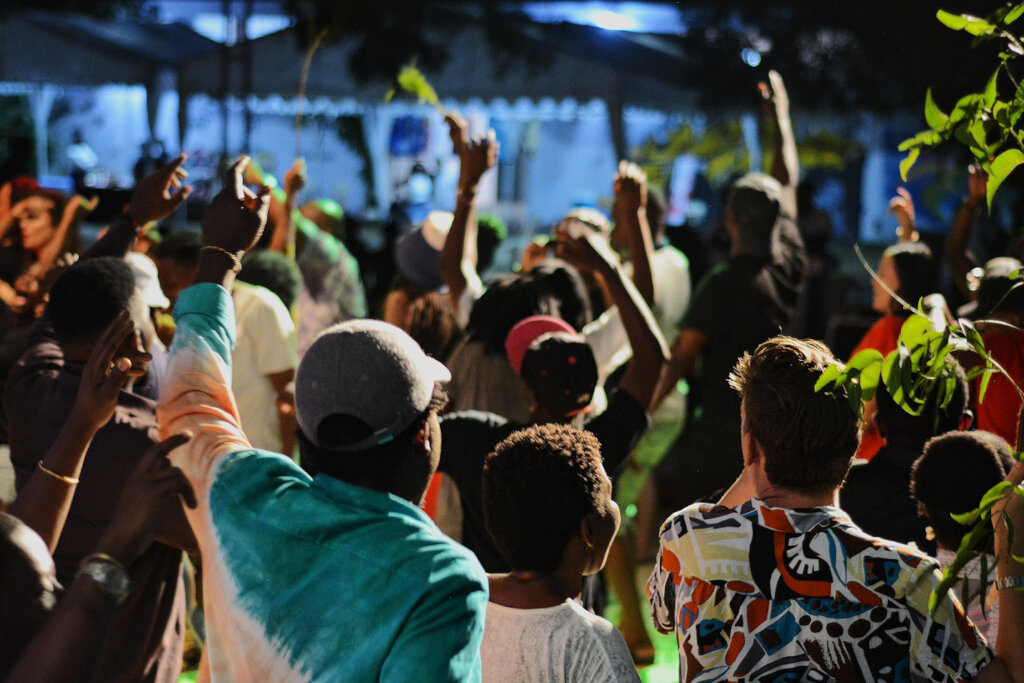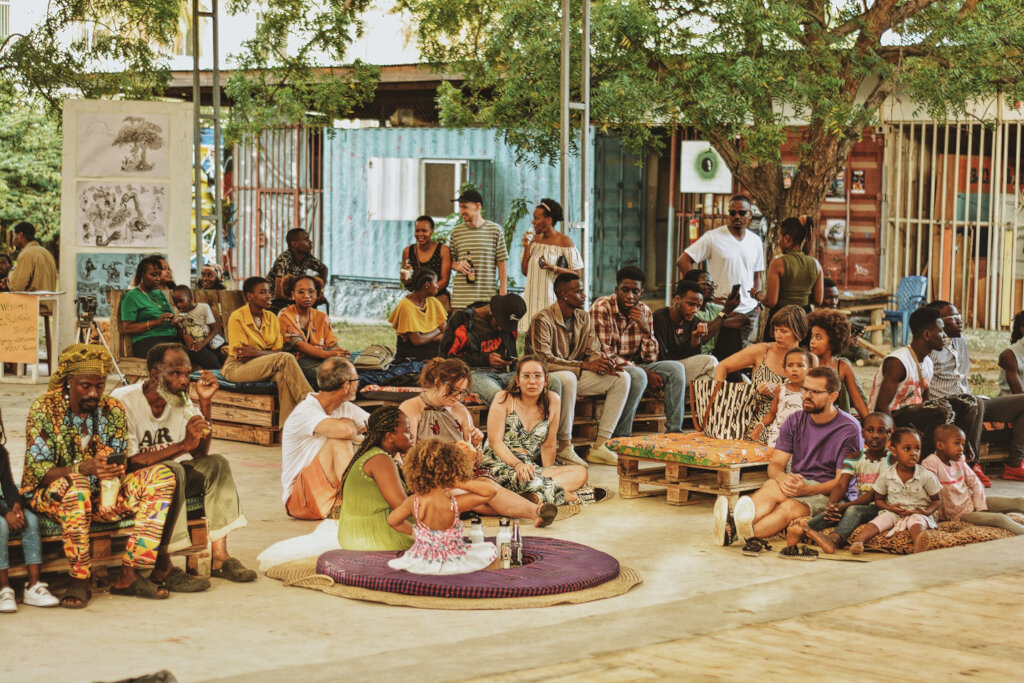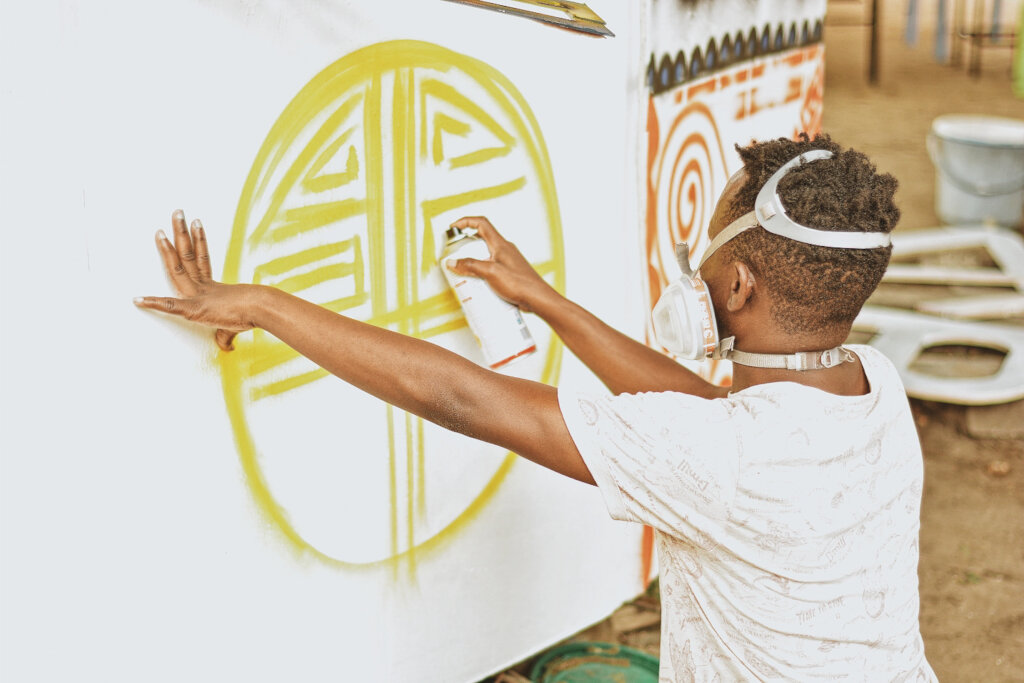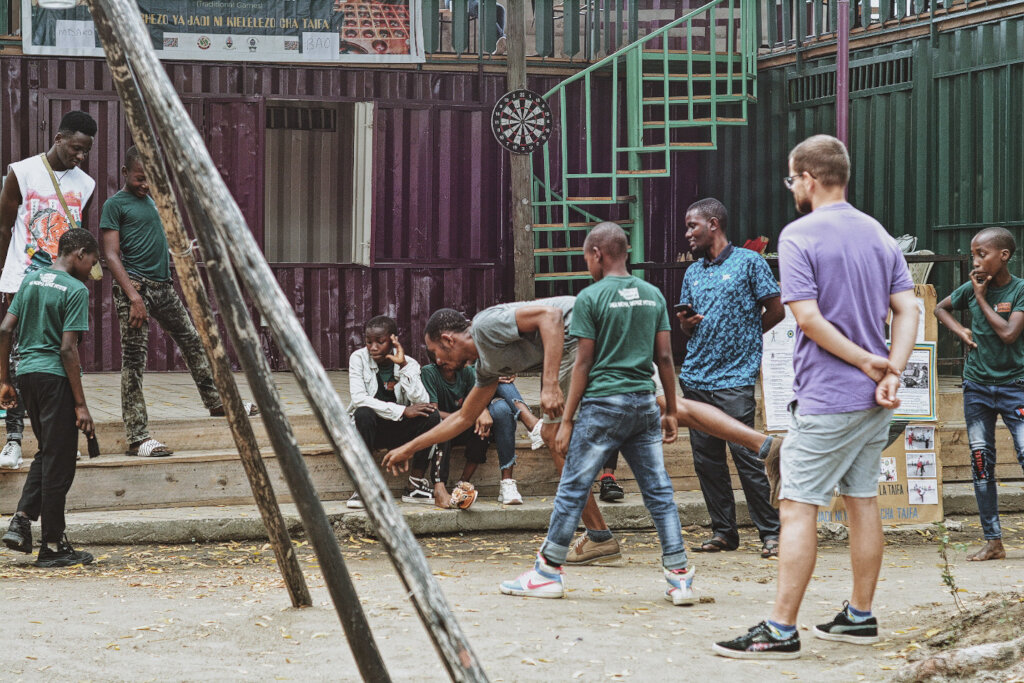 Links: