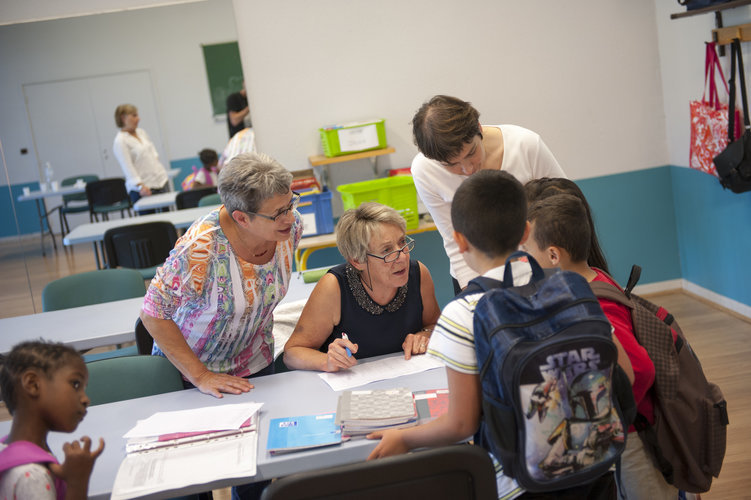 A successful back-to-school with essential school supplies and sport activities for disadvantaged children of Seine Saint Denis, Ile de France, France
About the poverty in the Seine Saint Denis area
With 1.6 million residents spread over 40 cities, the department of Seine-Saint-Denis is the poorest in France, with a poverty rate of 33.7% (according to Insee). Paradoxically, it is located in the richest region in France, Ile-de-France (IDF) region, which accounts for 31% of national wealth in terms of GDP. This contrast reflects a very unequal reality. Youth is also a particularity of this district: Seine Saint Denis is indeed the youngest French department with 35.6% of its population aged between 0 and 24 years old in 2021
Secours Catholique in Seine Saint Denis district has 549 volunteers in 24 local teams and employs 14 people. They support 45 000 vulnerable people, families and children each year.
Since the pandemic and the different lockdowns, situation of people in precariousness has intensified. According to Oxfam, women, especially single mothers, young people and precarious workers are the most affected by this crisis and yet the ones who have been forgotten in the French recovery plan. Indeed in France less than 1% of the economic recovery plan is devoted to the campaign against poverty.
Secours Catholique in Seine-Saint-Denis district receives many irregular families whose children cannot receive assistance from social services. These families struggle with the different expenses for the start of the school year. Children are held in an exclusionary status when unable to provide the school supplies requested by the educational structures. Covid-19 crisis and its economic consequences had a significant impact on the budgets of vulnerable families supported by Secours Catholique. The purchase of material needed for a year of school is even difficult in 2021 than ever for them.
Our response to this situation: support under-resourced students and sport activities for children in need
Based on the principle that education is a right for all and a very important for these children, yet the beginning a of new year of school represents a significant cost in vulnerable families' finances, Secours Catholique in Seine-Saint-Denis district decided to implement a variety of actions to support these children and their parents :
Since 2012 every summer the Secours Catholique' volunteers examine the situation of every family supported by the organisation and define with them the different actions / means to access their civil rights. This support has to purpose to help the families to become more independent and integrated into our society. With this support families get access to national school grant from social services. Families that don't received this will receive a financial aid, a culture voucher to enable them to provide materials to their children for school. Thanks to this help, kids can start a new year with dignity.
In addition to the culture vouchers allocated to families in an illegal situation, the volunteers set some short-term shops open to all and allowing the purchase of school supplies at a symbolic price. They are run by volunteer teams. Families can choose by themselves what they want just like in a traditional shop. This model reflects the organisation's commitment to help while giving the dignity of choosing school supplies for their children by themselves. Special attention is given to families with no financial resources who are guided by volunteers. In this case, the volunteers' insight and their study of every individual situation may lead to the granting of vouchers.
In 2021, Secours Catholique in Seine Saint Denis would also like to focus on the well-being of the children supported by the local teams through sport activities. Physical activity promotes growth and healthy development and is a real agent for cohesion and integration. By developing pupils' physical conditions they will increase their capacity for concentration, decision-making and self-discipline. These are all important qualities that promote good school attendance and a healthy lifestyle.
With this project for the new school year in september 2021, children will be able to obtain a financial grant to help to cover the cost of a sports licence with a club. Our volunteers noticed that sport is a recurrent demand (and can even be seen as necessity) from children, but their parents cannot always satisfy it because of financial reasons.
Dozens of volunteers are mobilised for providing:
Basic, essential school supplies.
Culture vouchers for the new school year
Participation in sports licences and fees
Quality sports facilities.
How many people impacted by the project ?
We estimate approximately that 800 children will be concerned this year by the short-term shops.
We also estimate that 400 children will concerned by the culture vouchers and 100 by the sports licences and supplies.
Planning of the project:
May : development of the project with staff, volunteers and beneficiaries
June : communication campaign / Drafting of the logistical plan the shops
August : opening of the first shops
October : monitoring and evaluation of the project
The cost of this project amounted to € 43 260 in 2021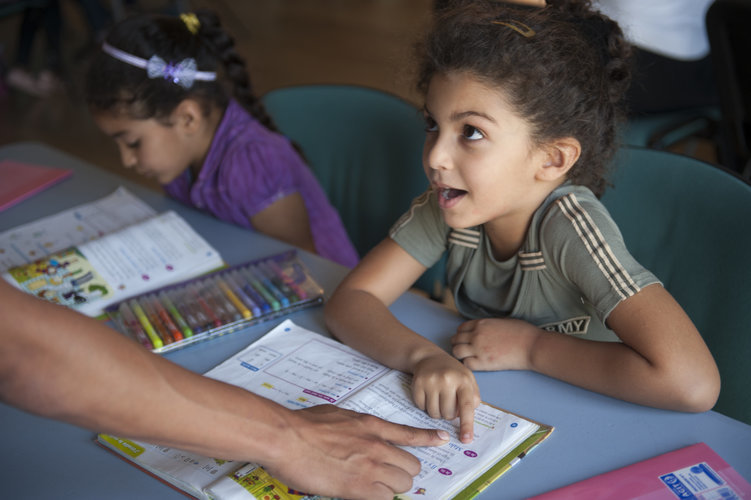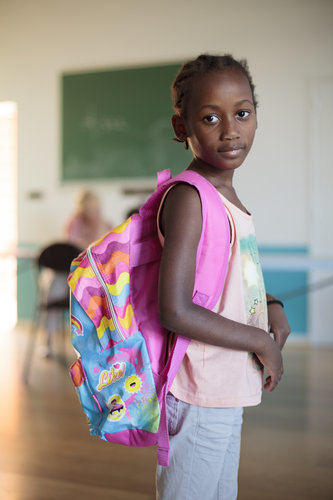 Attachments: