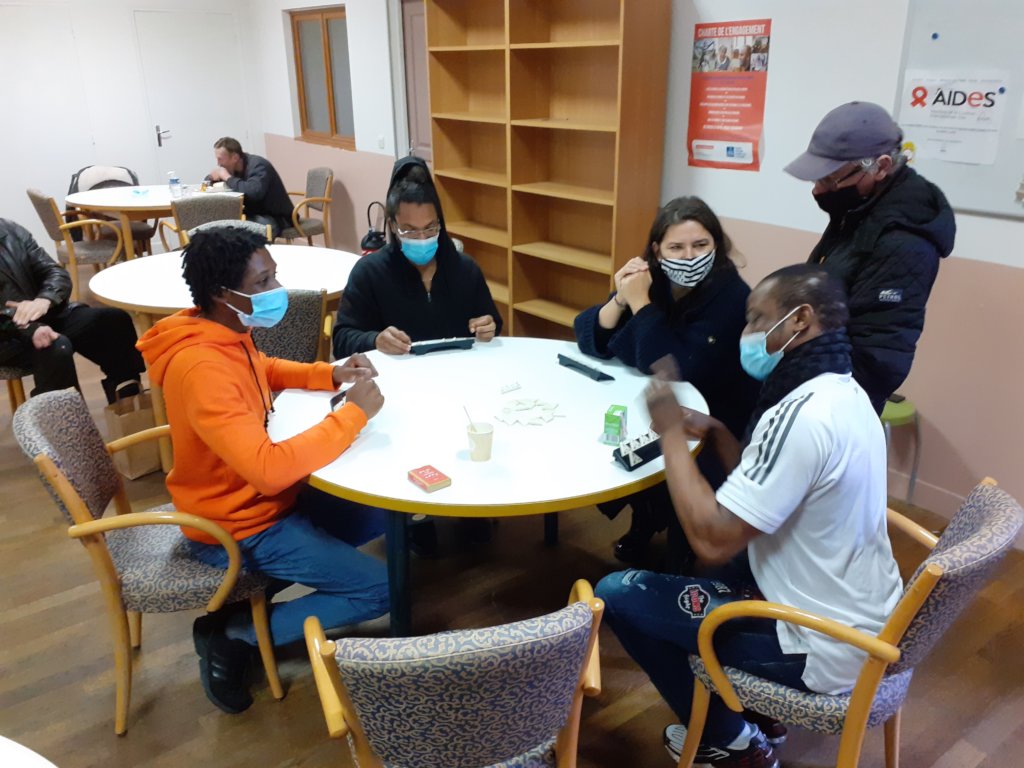 Support for people on the street: our mode of action
The diversity of our actions carried out with people on the street responds both to the diversity of the situations encountered and to what it is possible to do locally. These actions are in addition to the responses provided by our associative partners or by the public authorities. To best respond to the distress of the very excluded people we meet, our teams in the field have deployed several modes of action:
Street work: to be present with people on the street who do not or no longer attend the usual reception and accommodation facilities,
Day care centers: offer listening, guidance and, if possible, long-term support,
Accommodation: Since 1990, the management of our large establishments has been entrusted to our daughter association, Cités Caritas. Since then, Secours Catholique has continued to manage numerous accommodation facilities with lower capacity (on average 10 beds).
Three landchmarks guide our actions:
Move towards: identify and be present alongside people who do not or no longer attend the usual systems,
Adapt our interventions by always seeking a reciprocal long-term relationship, if necessary; in fact, the exchanges and the sharing of experience between volunteers and welcomed are a richness which should allow each person encountered to become an actor of his change,
Do with: facilitate the expression of people's potential by taking into account their real needs (expressed or not), no longer looking at people in the dark, through their lacks.
The solidarity expressed by our teams of volunteers is civic, it corresponds to a desire for openness to others, in particular to the most disadvantaged, with the aim of building together a fraternal and just society. Our volunteer teams are professionals of the link and decline a range of relational modes:
Personalized reception in a friendly and collective setting, or in the street, through discussions and listening, gives full place to the person (informal relationship);
Participatory activities allow personal and collective expression and revitalize each person;
Individual support, over time if necessary, is a formal relationship with objectives shared between the guide and the person being supported: access to rights, but also individual projects, with the involvement of partners if necessary. The accompanying volunteer works as a team.
Focus on day care centers
In small rural communities as well as in medium-sized towns and large urban areas, Secours Catholique has created places to offer a first reception and support the various requests of people on the street in order to facilitate their daily lives.
More than 70 day centers are open to them throughout France. In Paris, Avignon, or even Marseilles, these people find landmarks and a friendly welcome. It begins with listening, guidance, and sometimes extends to long-term support to help them access their rights: domiciliation, search for accommodation, procedures to benefit from social services ... At the same time, these receptions offer services (showers and dry cleaning), meals and various cultural, educational and sports workshops.
These receptions are often a landmark for people in a wandering situation. Even in the event of a temporary break in the relationship, the loyalty of the relationship is a principle. They facilitate meetings, personal relationships of trust. Day care centers are fertile ground for considering the always delicate transition from an informal relationship to a formal relationship, from a one-off relationship to a scheduled relationship, thought through over time. It then becomes possible to set out together.
La Maison Renaudin - day care center in Pontoise (95)
Pontoise day care center has been existing since 1985, and has been installed in Maison Renaudin since 2005. Each year, it welcomes more than 3,300 men and women and sometimes even families in a situation of wandering. Some benefit from makeshift shelters in the woods, take shelter in vehicles or tents, or stay with acquaintances. Some have given up on using 115 services because of too much marginalization or discouragement to access accommodation.
It is open in the morning 3 times a week, in the afternoon and in the evening once every 15 days.
The services offered:
Showers,
Laundromat,
Luggage storage,
Breakfasts,
Individual interviews including with a psychologist made available by the outpatient psychiatry network,
Internet and telephone access,
Collective time (games, discussions on current affairs)
Shared meals in the evening,
Sophrology ...
More than 30 volunteers take turns to ensure this welcome. A regional coordinator is appointed on a regular basis.

The emergence of a new daytime reception, where people from the street are actors
It starts from the observation that too many relationships are based on a service offering that leaves little room for fraternity and the development of people's power to act. The reception still works very much on a distributive basis where volunteers "serve" breakfast to people who introduce themselves.
Several times of animation with the volunteers of the day reception allowed the initiation of a fundamental change certain operations were able to be changed: people in precariousness now serve their hot drinks, they manage their laundry by means of coin-operated machines - whereas before the volunteers put everyone's laundry in a net and put in, then dry the laundry themselves.
In their reflections for a new place of reception, the demand of the people welcomed is manifested mainly by the desire for spaces for convivial times (currently, board games mobilize the tables provided for breakfasts, there is no possibility of introducing the long-awaited table football), sharing talents (there are a few green spaces outside that could be put to good use, surfaces to be decorated with frescoes ...) and rest serenely.
A House Council was launched in the fall with the aim of starting to impact the mode of governance of the place.
The place
Renaudin house is on one level and fitted out in accordance with accessibility standards for people with reduced mobility. It is designed to accommodate people in compliance with the standards imposed on establishments open to the public.
It is composed of :
A large room, a real place of conviviality allowing people to sit down, have breakfast, discuss, discuss and share.
A kitchen for the preparation of breakfasts and evening meals
A sanitary area with 3 showers and 4 toilets. A shower and a toilet are accessible to people with reduced mobility.
A cloakroom to provide occasional help.
A room for storing washing clothes and toiletries for showers.
A laundry room equipped with 2 washing machines and 2 professional dryers
Luggage storage with 30 individual lockers.
Two offices allowing people to be received confidentially by a volunteer and thus to find listening, guidance and support and to be able to access the Internet and telephony.
The structure of the premises with spaces that are not very visible induces dysfunctions with theft and various small traffics. In addition, luggage storage would require a new mode of operation.
The premises are the subject of an emphyteutic lease signed in 2005 for 30 years with the diocesan association of Pontoise. It does not include any other costs than the initial € 30 but indicates that the lessee undertakes to rehabilitate the building, take on maintenance and repair work at his own expense.
During the year 2020, the team undertook work in the builing to allow this place to become an increasingly participatory space where the services offered would be a tool and no longer an end in itself. For this, the restructuring of the site made it possible to:
Eliminate small spaces in favor of more collective spaces,
Improve the flow logic by delimiting 4 very specific areas: breakfasts / meals, games / conviviality, personal hygiene, laundry hygiene.
Reduce heating costs.
The cost of this work amounted to € 94,437 in 2020.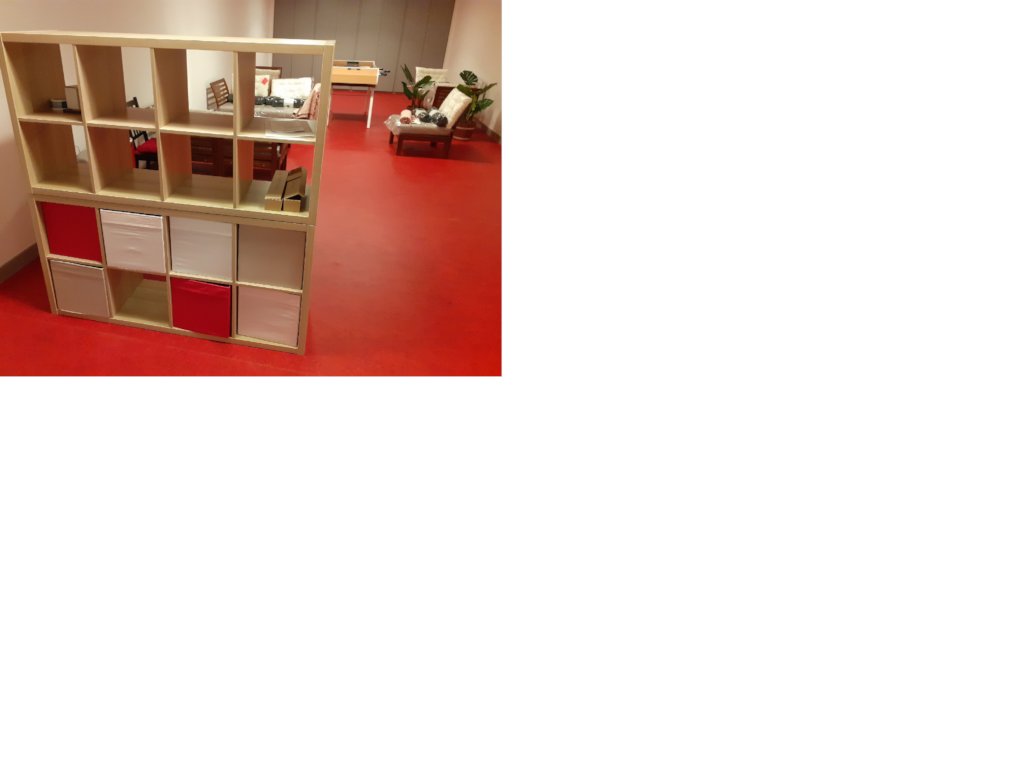 Attachments: