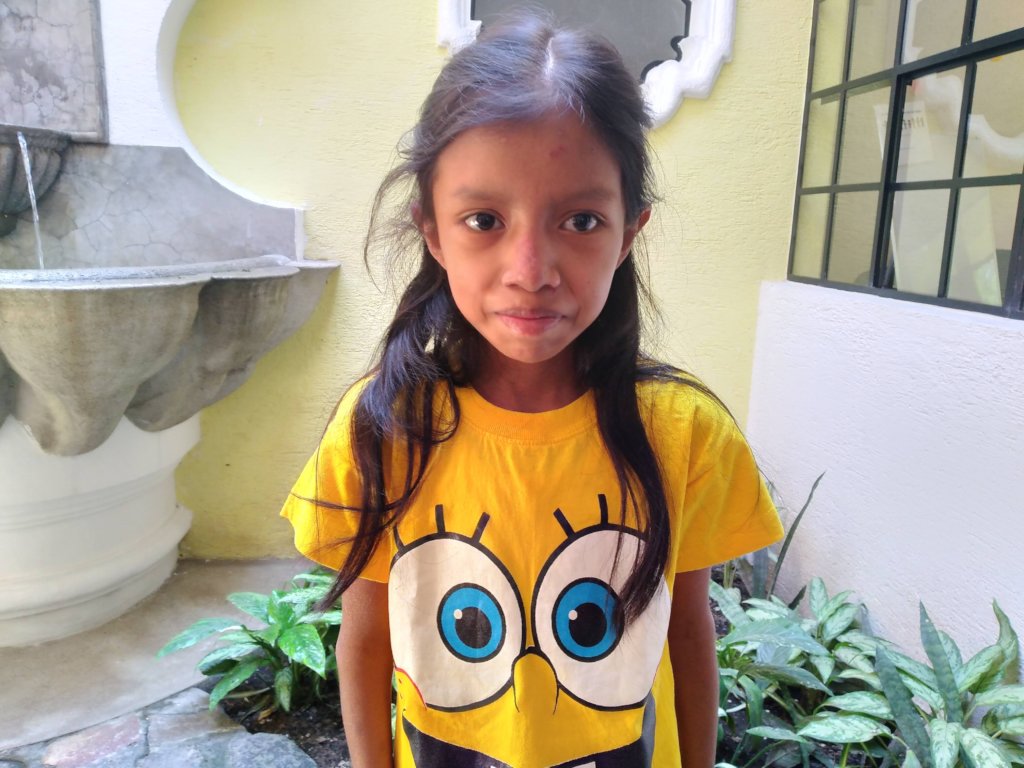 Damarys is 11 years old and lives in Antigua Guatemala with her mother, brother, grandparents and uncle.
Her house is made of cement blocks and sheet metal with a cement floor. The rent is Q700 ($93) a month and is paid by Damarys's grandfather. Damarys's parents separated around a year and a half ago. Currently, her father has very little communication with her and her brother and is not helping the family financially.
Damarys's mother has two jobs. She works as a house cleaner and in a shop. She receives Q1100 ($146) a month and uses this to buy food for the family and to pay for Damarys's medicine.
Damarys began to lose weight around a year ago because she was only eating sweets and drinking fizzy drinks. In November 2020 she was taken to Antigua National Hospital and was found to have serious problems with her lungs, kidneys, and liver, as well as being severely malnourished. The doctor indicated that he needed to do a number of further examinations and organised them for the end of November. Damarys's mother did not take her to them, however, having heard of a large number of COVID cases in the hospital and cancelling out of fear.
Some members of a church wanted to help Damarys and paid for her to have an examination at a private clinic and the family was told that there would be no major future complications if Damarys began to have a healthy diet and took some vitamin supplements. The doctor advised that the family should take Damarys to the Roosevelt Hospital in Guatemala City for further checkups but Damarys's mother did not have the money to pay for transport.
In February 2021 Damarys's mother approached La Asociación Nuestros Ahijados to ask us to help her daughter. She visited our clinics and was referred to Casa Jackson by our doctor John Dwyer. At the time her weight was 48 lbs (21.8 kg) and her height was 132 cm.
Damarys is currently being treated at Casa Jackson and is also having a number of examinations to check on her organs. She has a special diet and supplements to help her weight gain. Damarys's mother is very grateful to Casa Jackson for giving her hope that her daughter can recuperate and have a chance at a normal life. She will also be able to continue her studies and reach her goals. In the month that Damarys has been in Casa Jackson with us she has gained 2 lbs (0.9 kg) and is feeling much better. We are looking forward to seeing her continue to grow and improve both physically and mentally in the future.