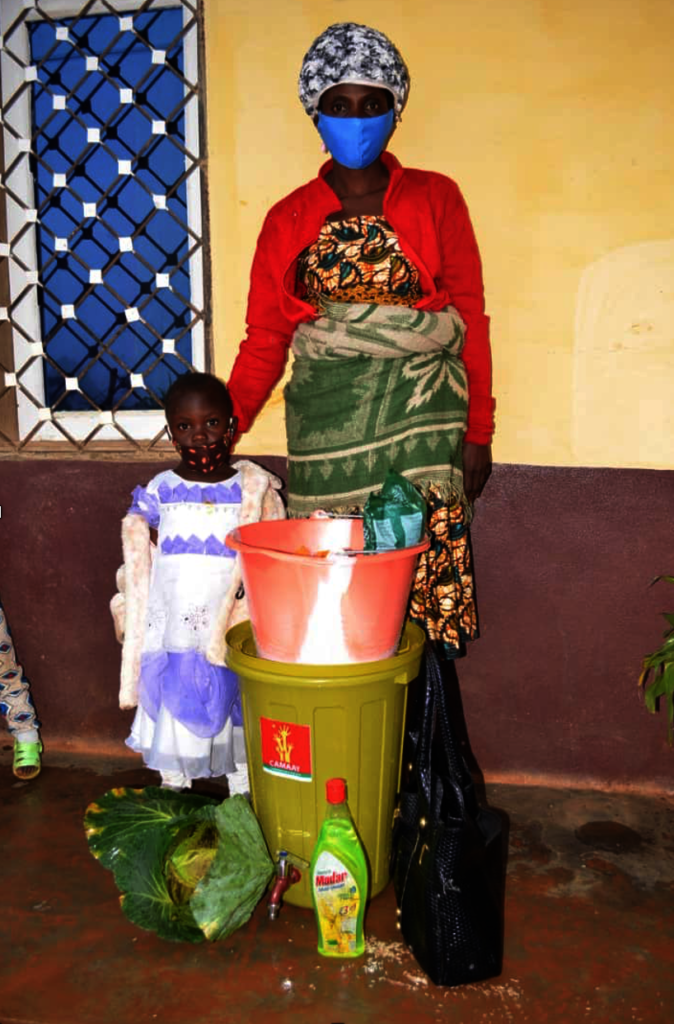 BACKGROUND
In Cameroon, thousands of civilians have been internally displaced amid violence in the context of the Boko Haram insurgency and the Anglophone Crisis. Internally displaced persons (IDPs) in Cameroon have difficulty accessing food, water, healthcare and other basic needs and services. IDP children are unable to attend school because families often cannot afford to pay school fees and provide school supplies. These are only some of the major issues IDPs in Cameroon face. As a result, local communities and internal displaced persons (IDPs) in Cameroon are in need of humanitarian assistance and protection.
BACK TO SCHOOL SUPPORT PACKAGES FOR INTERNALLY DISPLACED STUDENTS
We supported about 15 students with back to school packages, made up of school uniforms, shoes, school bags, exercise books, pens pencils, colors. We also paid school fees for some of these children.
DISTRIBUTION OF FOOD ITEMS TO IDP FAMILIES IN NEED
Considering the socio political crisis in the communities CAMAAY works with, many families and kids are vulnerable and cannot afford enough food for themselves. We decided to support a few and provide them with food items such as potatoes, maize, beans, cooking oil, rice and some vegetables. The families were so grateful and thank our donors for supporting them.
COVID-19 AWARENESS CAMPAIGN FOR IDPs
This COVID-19 awareness campaign started in October 2020 in Oku, with a public education campaign for children and their families. The second phase took place in Mankon Bamenda in November 2020.
Presentations were about the history of COVID- 19, signs and symptoms of COVID-19, ways to avoid being infected and what to do in case one falls ill with COVID-19. The presentations were carried out by our staff and volunteers, using posters with pictures which can be easily understood by both children and parents. The presentations were followed by questions and answer sessions and general information sharing with those who attended the sessions.
Practical lessons on proper hand washing, social distancing and wearing of face masks were demonstrated by the facilitators of the workshops. Face masks, hand sanitizers and soap was distributed to the most vulnerable children and their families. The beneficiaries thank CAMAAY and their donors for saving their lives from the COVID-19 pandemic and asked for more workshops and distribution of preventive materials.
FUTURE GOALS
We are still accepting donations to assist IDPs in Cameroon. We would like to raise more funds to provide IDP women and girls with sanitary supplies, provide more families with food, water and clothes and pay school fees for IDP children. We would also like to support IDP women who have been victims of violence as a result of the crisis.