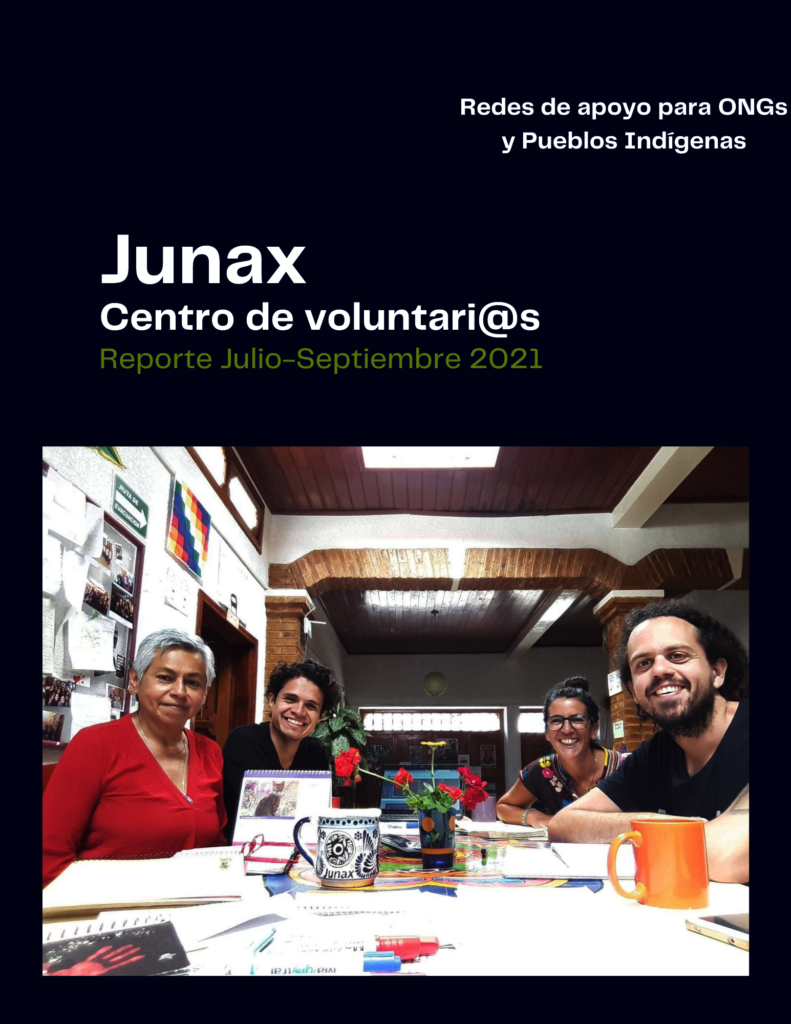 La grave situación que se vive en muchas comunidades de Chiapas estuvo muy presente durante la segunda mitad del año. Más que nunca nuestrxs voluntarixs apoyaron en tantas causas como les fue posible y parte de esa colaboración fue posible por la ayuda de tod@s ustedes. De corazón les agrademos una vez más.
En este informe resumimos las acciones y proyectos de lxs voluntarixs durante los meses de julio, agosto y septiembre de 2021. Esperamos que aquellxs que han pasado por nuestra casa recuerden esos buenos momentos de su propia colaboración y aquellxs que no lo han hecho todavía, lo lean y les anime a visitarnos.
En Junax colaboramos con comunidades indígenas, rurales y organizaciones civiles urbanas. Apoyamos una red de más de 36 organizaciones hermanas con las que cooperamos desde hace más de 20 años.
Gracias a todxs por estar con Junax mes tras mes.
--------------------------------------------------------------------------------------------------------------------
The troubled situation that exists in many Chiapas communities was very present during the second half of the year. More than ever our volunteers supported as many causes as possible. Your help made that collaboration possible. So once again, from the bottom of our heart: thank you.
In this report we summarize the actions and projects carried out by our volunteers between july and september 2021. We hope that those who have been in our house would remember the good times during their own volunteering; for those who have not done so yet, we hope they will read it and find the courage to visit us.
At Junax we collaborate with indigenous and rural communities, besides urban civil organizations. We support a network of more than 36 organizations with whom we have worked for more than 20 years.
Thanks everyone for being with Junax month after month.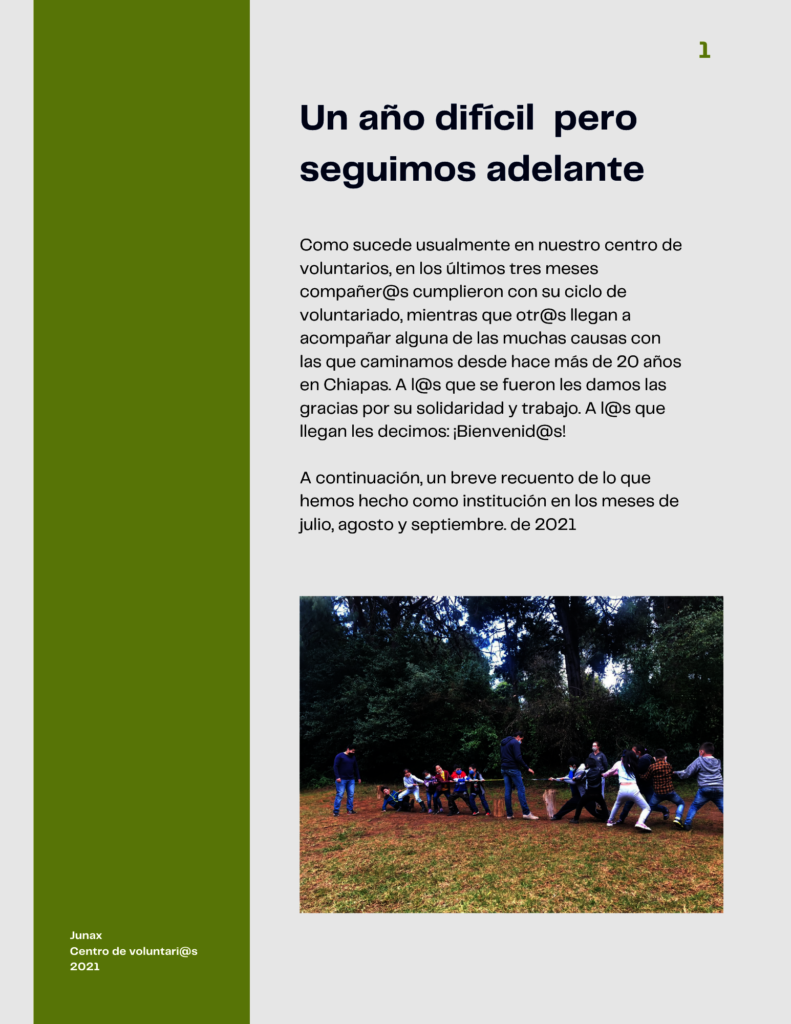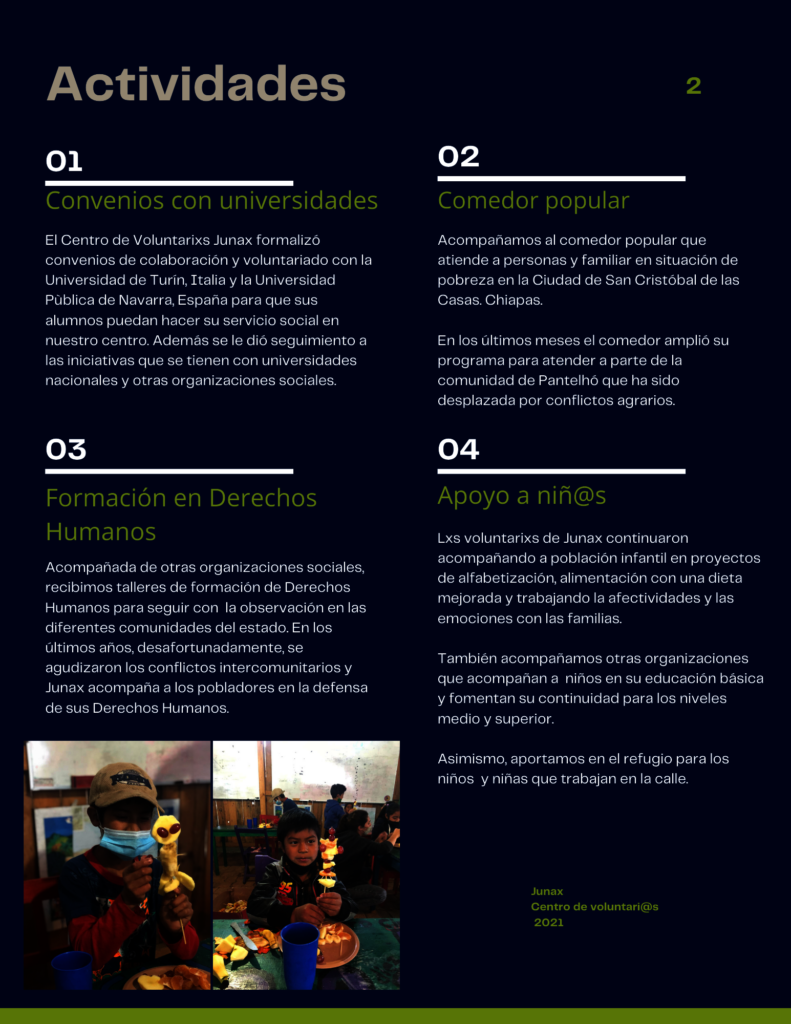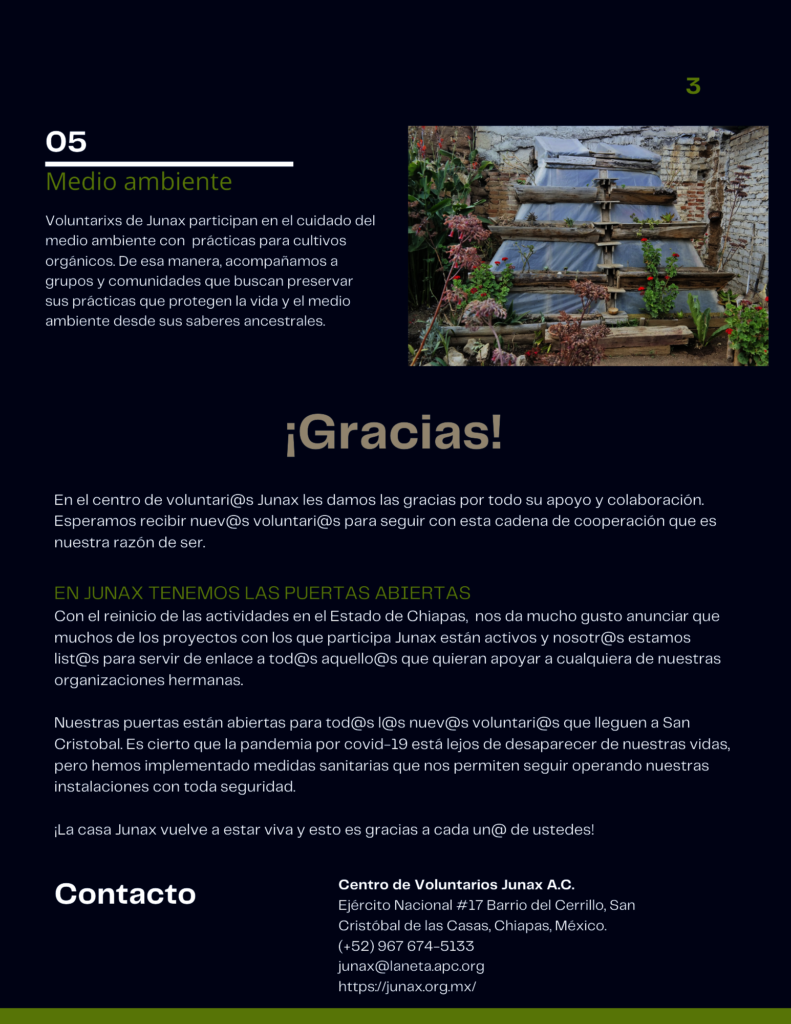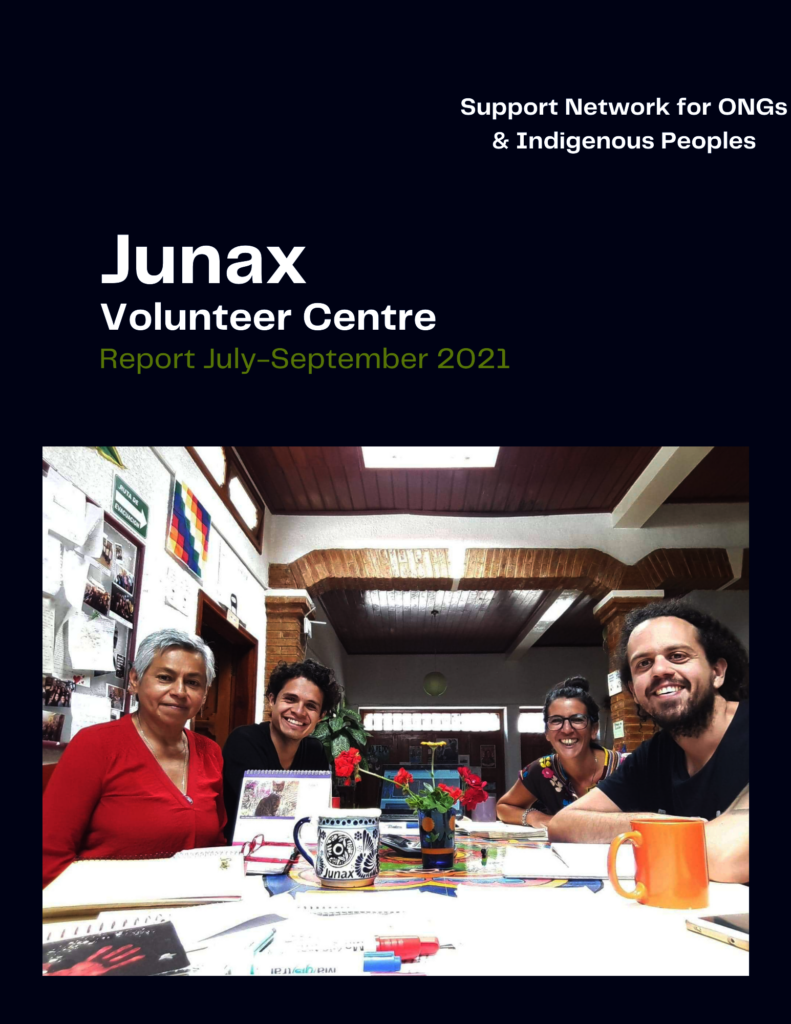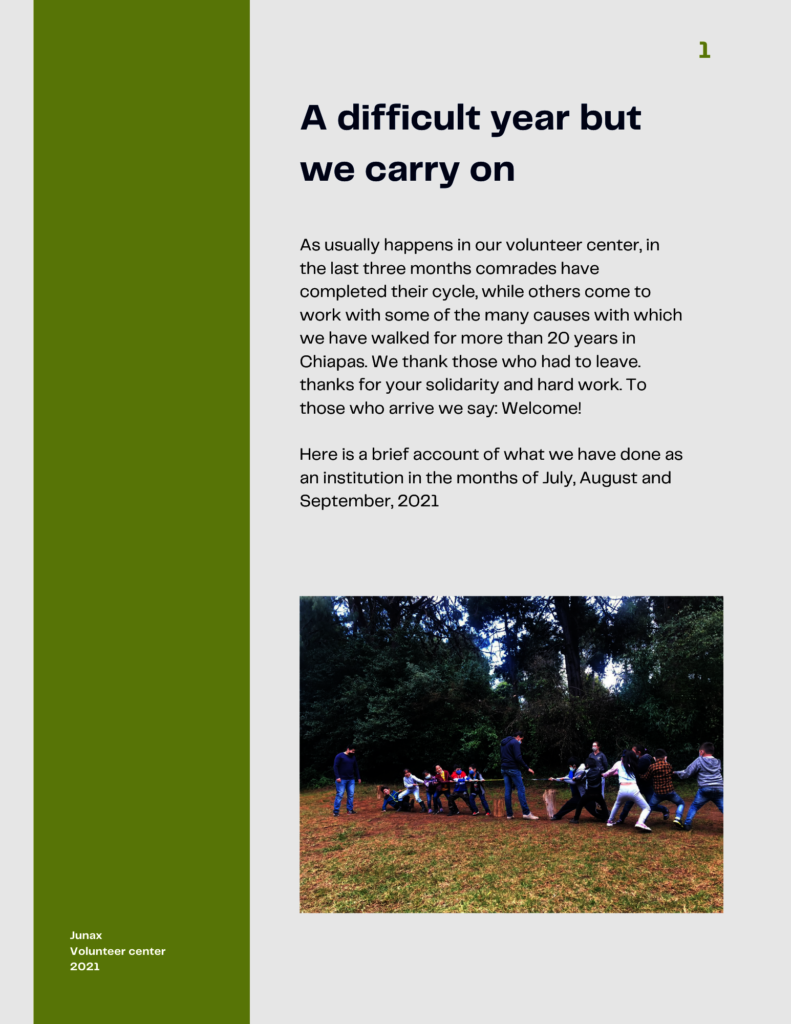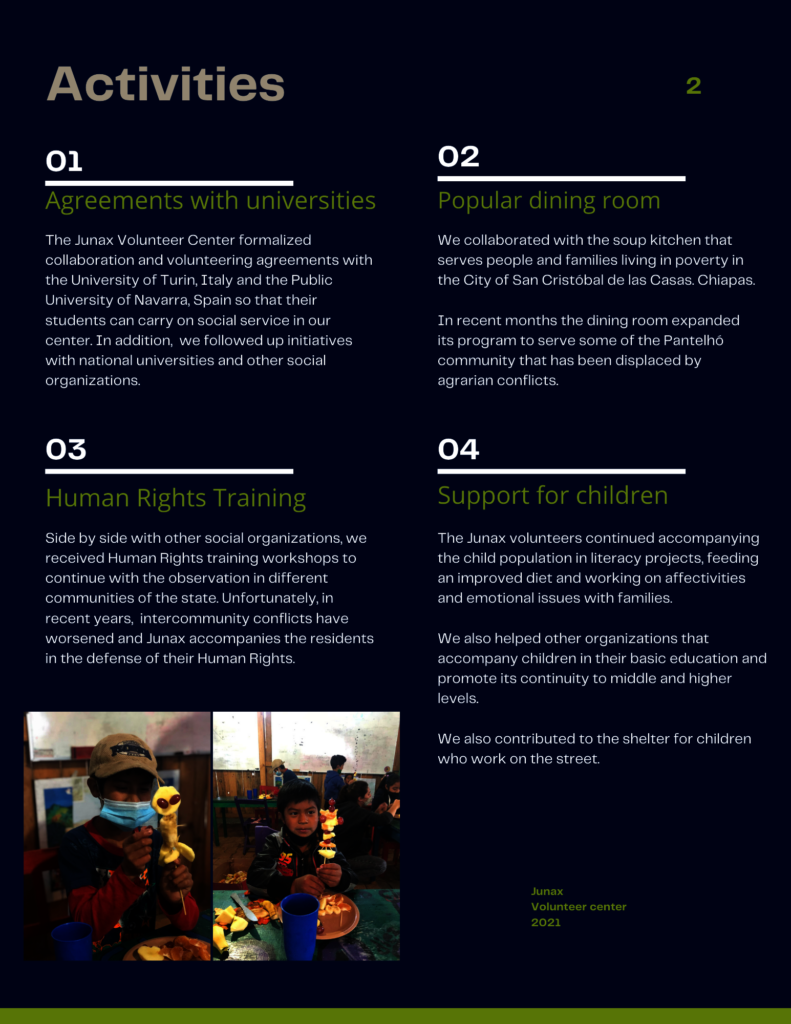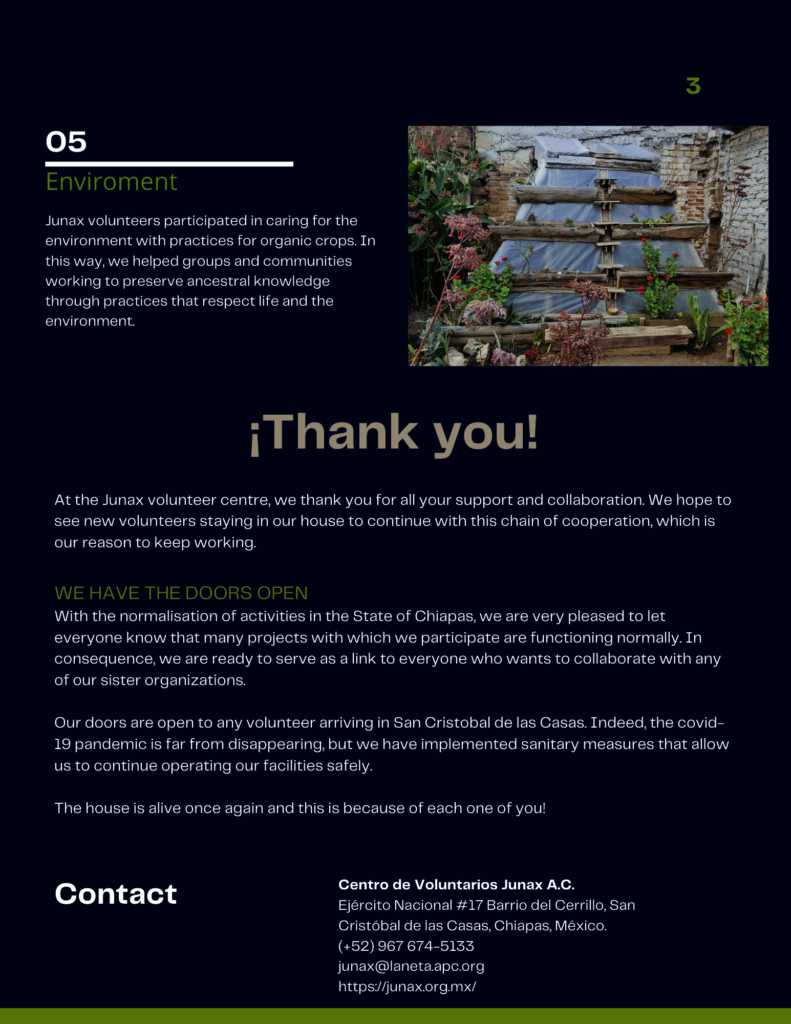 Links: