Project Report

| Sep 27, 2023
Reichman University Youth Interfaith Encounter
By Dr. Yehdua Stolov | Executive Director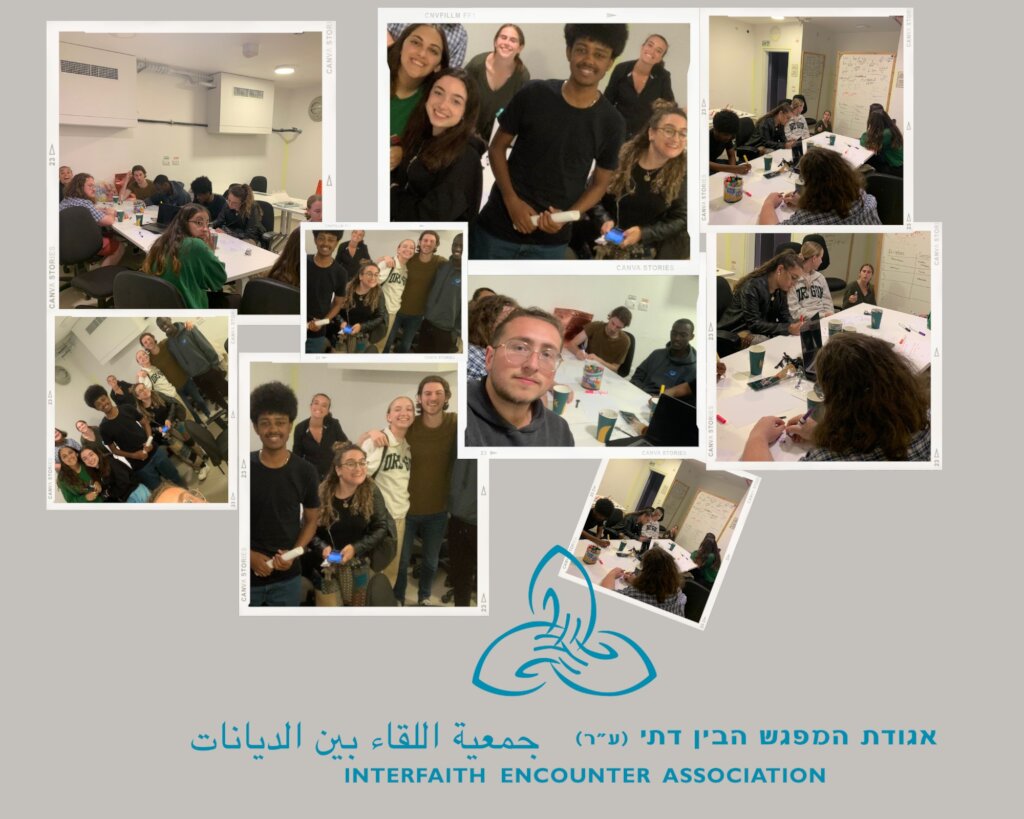 On Tuesday, May 2nd, the Reichman University (IDC Herzliya) IEA group met to discuss the divide between secular and religious communities.
We began with a simple activity asking our participants to define for themselves the terms secular and religious. Compiling our definitions together we group which terms felt most applicable to each community (secular or religious). The dialogue touched based on ideas of tolerance, freedom, observance, and stability.
We also enjoyed Golda ice cream thanks to IEA!
The group in Haifa University also met on May 17, 2023
Today we talked about the miracles of the prophets. For example, the miracles of the prophet Moses when he cut the Red Sea into two parts when the Israelites fled from Pharaoh, the king of Egypt, and when his staff turned into a snake, and when he put his hand in his pocket it turned white.
We talked about the miracles of Jesus when he walked across the waters of the Sea of Galilee, and raised the dead, and healed the blind and when he asked God that the table be filled with food according to the request of his close people so that they would have something to celebrate the holiday with.
We also talked about the miracles of the Prophet Muhammad and they are the Koran, the holy book of Islam, and Israa and the Miraj, when he left his home and came to Jerusalem and ascended to heaven and what happened to him and who he met, and what he saw there.
We also talked about the prophet Abraham when he was thrown into the fire and he was naked and the fire did not burn him and he came out of it safely, also when he came to slaughter his son Ishmael and God sent him a lamb to slaughter instead of his son, and how his wife Sarah conceived the prophet Isaac at an advanced age.
Links: