Project Report

| Sep 15, 2014
Green Maps & Climate Change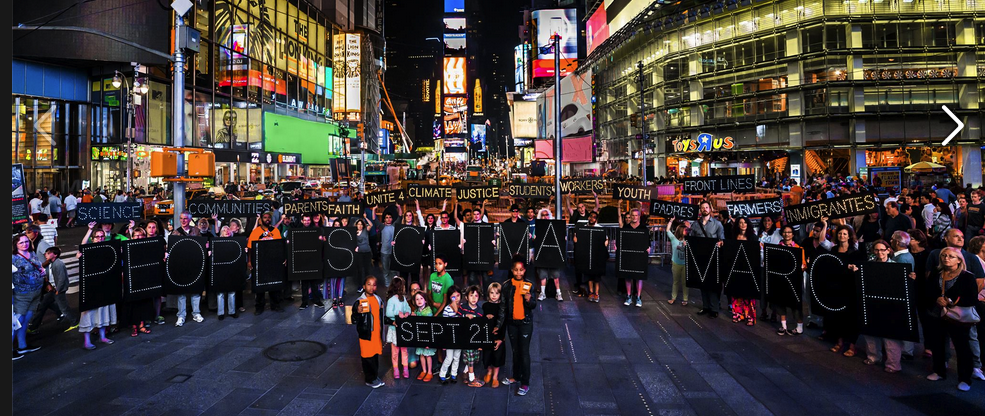 With the Peoples Climate March taking place in New York City on Sunday, September 21st, we'll be taking part and invite you to join in as well! The website, PeoplesClimate.org, has both NYC and global activities so you can take part anywhere.
Climate change and social change have been continual themes in our work. Our maps have always addressed options that help us reduce greenhouse gas emissions on an everyday basis - for example 3% of all GHGs come from garbage - byhighlighing recycling, composting and waste reduction, Green Maps help reduce that impact. Virtually everything we chart - getting around, dining, shopping, working and playing - makes a postive contribution.
Below, find a slideshow about energy and climate mapping projects we have led since 2006.Our own "Powerful Green Map of NYC" was the first, now there are now several Green Map projects that address these issues. Your support helps us continually innovate, develop tools and encourage new mapmakers to take these critical issues into their scope of work.
During Climate Week, Green Map System will be taking part in several events in NYC, too! The link below has details.
Find us at the Union Square Greenmarket with Parsons the New School of Design students in a Climate Pop Up on Friday Sept 19, and pick up a current Green Map.
On the 20th, we are part of three events: LUNGS Harvest Festival, 11 am at Green Oasis Community Garden in the East Village; 3:30 at Brooklyn Permaculture Festival at the Old Stone House; and at 6:15, at the Museum of Reclaimed Urban Spaces for the History of Grassroots Activism.
Come to our office for a workshop on Friday Sept 26, too. From 5 to 7:30pm, we'll be exchanging climate mapping concepts and demoing our new Mobile Site Collector, mixing a great group of local and global participants from South Africa, the Czech Republic, UK and NYC! This free event (with walking tour) is officially part of Climate Week NYC (calendars of events linked below). Guest speakers include Dr Robert Zuber of Global Action to Prevent War.
We welcome the opportunity to meet with you then or another time during Climate Week, too - contact us to make a special appointment, and explore how Green Mapmaking can help your community envision climate impacts and the changes to come.
Wherever you are, this season, make addressing climate health your priority! Thank you from everyone in the 65-country Green Map network.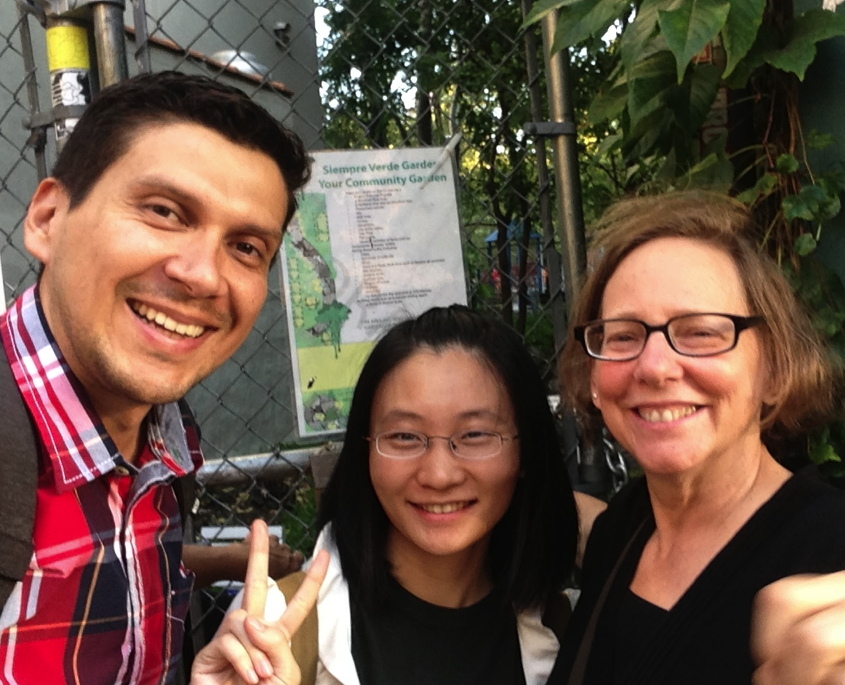 Links:
Attachments: