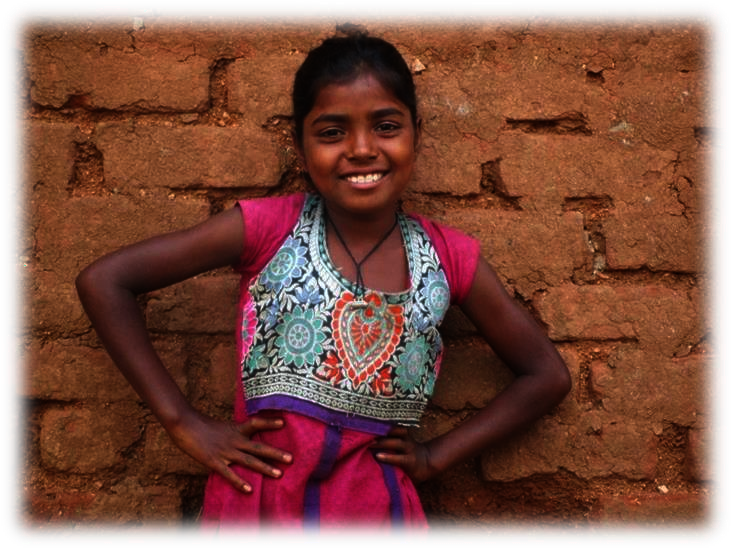 When Rajni*, who belongs to a village in Madhya Pradesh - India, puts on her favourite outfit – her school uniform - to go to the local primary school, no one can say that this girl was once out of school. Rajni is one of the four children and her father works as a manual labourer. Due to poor financial condition of the family, her father decided to move to the neighbouring state of Gujarat in search of higher wages. Soon after, Rajni's mother joined him so that they could both work and earn more for their family.
While they were away for 9-10 months of the year, the children were left in the care of the neighbours. In such circumstances, going to school was but a long lost dream. Rajni was in the 3rd grade when her parents left for Gujrat. School was no more a priority for Rajni and her family. She dropped out of school and spent her time at home with her siblings.
Educate Girls' Field Coordinator Govind heard about Rajni's case from few of the villagers.Govind waited for six months for Rajni's parents to return so that he could talk to them about enroling Rajni back into school. When her parents did return, Rajni's father's first response to the question of sending her back to school was, "Who will take care of the house and the rest of the family while we're away?"
Govind tried to explain to him that enrolling and educating Rajni could help her find employment, and there could be a future where the parents didn't have to migrate to Gujarat to earn their living. After continuous counselling and consideration, her father finally gave his consent.
This year when Rajni's father went to Gujrat, he decided to leave his wife behind to take care of the household and ensure that Rajni went to school regularly. Rajni was enrolled in Class 4 in the Government run public school.
Her mother states, "Taking the decision of me staying here with the children was not an easy one as it means giving up our family income by half. But the hope of a better future for my daughter and the happiness I see on her face assures me that all will be well."
*Names are changed to protect the identity of the individuals.