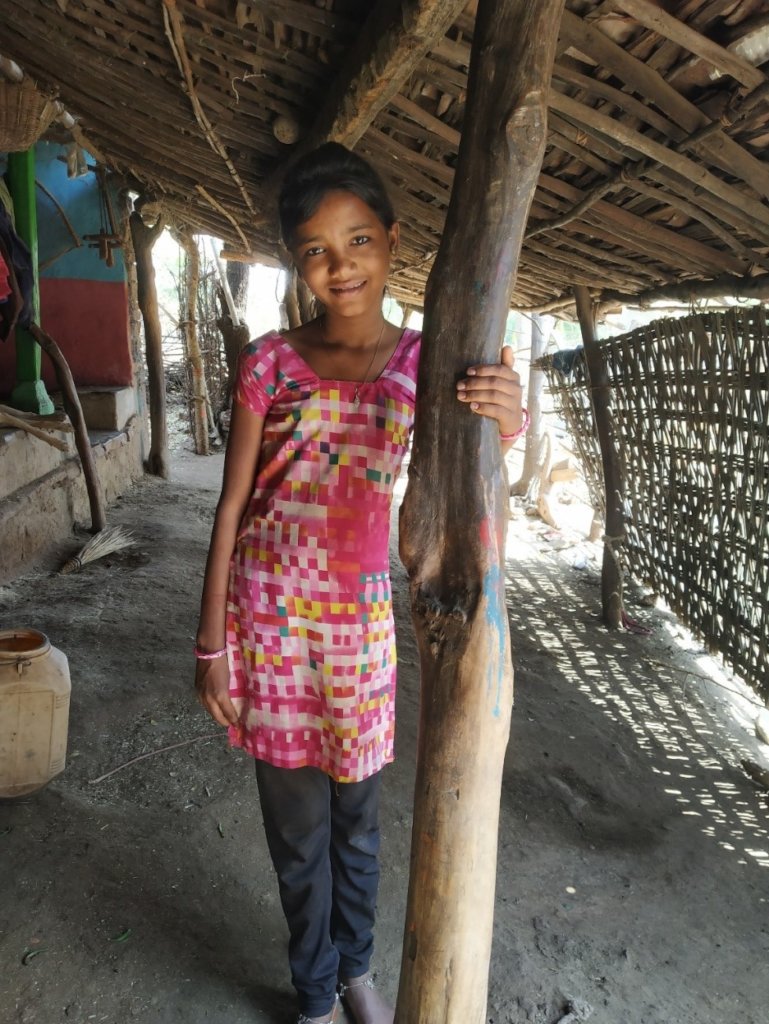 Hailing from a remote village in the Alirajpur District of Madhya Pradesh, 10-year old Lali* had only heard of schools but had never been to one. At the tender age of 5, Lali, alongwith her elder brother and her parents, migrated to the neighboring state of Gujarat in search for opportunities for a sustainable livelihood. Since then, she has taken the responsibility of doing the household chores while her parents and her brother toil in the field engaging in hard manual labour. Tragedy struck when her father passed away after a couple of years and they had to return to their village. The loss of a working member in the family resulted in increasing the financial burden on the family, thus forcing them to relentlessly work harder to sustain themselves.

In 2018, Lali was identified as an out-of-school girl during Educate Girls' field survey. Educate Girls' Field Coordinator, Naseer, and a Team Balika (our village-based volunteer) visited the family to understand the situation. When they reached Lali's house, the family was found to be very unresponsive. So much so, that her mother wouldn't even come out of the house. Naseer paid another visit to her house the next day. Naseer states, "When I first visited Lali's family, I realised that her mother and the elder brother had no say in the decision-making of the household. As is common with families in rural India, it was her grandfather, the patriarchial head who held the final word. So I went and spoke directly to him. He seemed like a wise man and didn't hold anything against education, but since no one in his entire family had ever been to school, he was unaware about the importance or the returns of education.Another reason for his reluctance to send Lali to school was that she did all the household chores while her mother went to work. Sending her to school would mean the loss of helping hand at home."
"I informed them about provisions made by the Government for free education and spoke to them at length about their children's right to education. I also made them aware that it is compulsory for the children falling in the age bracket of 6 to 14 years to go to school. I told them how enrolling Lali in school would enable her to confidently face the world and choose a career that will not only help her stand on her own feet, but will help their family's financial situation as well. Her grandfather didn't take very long to accede to the idea of sending Lali to school!" asserts Naseer.
After much deliberation, Lali started going to school for the first time!
She was enroled in Grade 3 but as she had never been to school, her foundation had not been set. She felt completely out of place at her school and lagged behind her fellow classmates. The Team Balika of her village and the school teacher took extra lessons and paid special attention to Lali after school hours. Lali's turned ou to be a quick learner and has made plausible improvement in a very short time. She has been going to school for a few months now and has made new friends as well! She loves learning new things and makes it a point to narrate them to her mother and sometimes even teaches her what she learns at school. Her mother waits to listen to Lali's stories and doesn't mind the extra work at hand!
*Name changed to protect the identity of the minor.