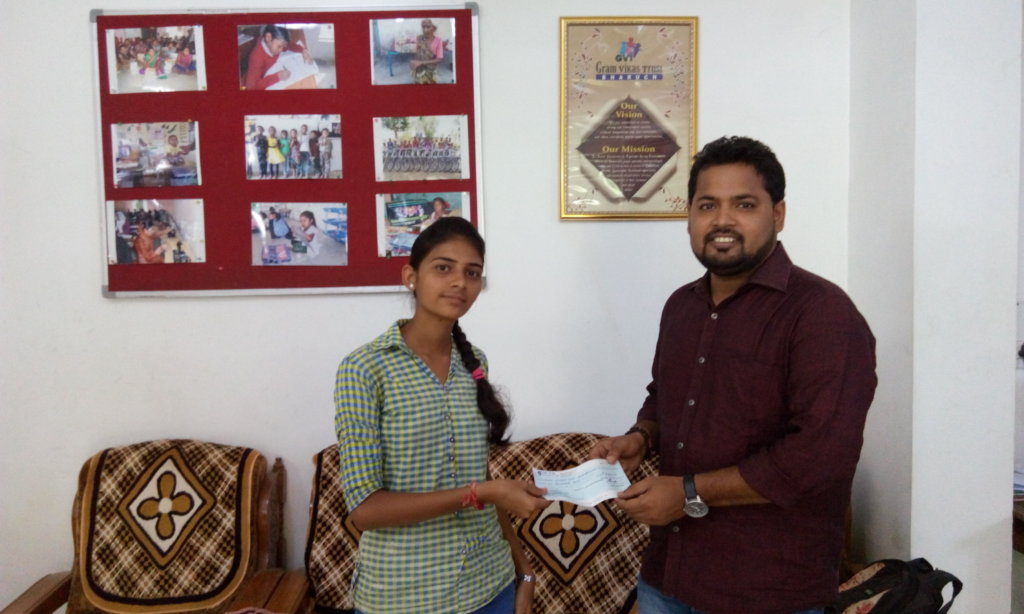 Dear Donors,
A very happy new year, may the divine light of Diwali spread into your Life peace, prosperity, happiness and good health to all the good hearted people.
The whole purpose of education is to turn mirrors into windows!
- Sydney J. Harries
This time in India, we celebrate the festival of lights, there is vacation in colleges and school for almost a half of the month. Gram Vikas Trust, Bharuch (GVT) has started a small campaign to get in touch with all the beneficiaries who have got the scholarship and other educational support from us.
In this campaign, we have gathered all the beneficiaries and organized some motivational talk, career guidance for one day, before this event our field staff visited all the houses of the beneficiaries and spend some good time with them and take the feedback of them and the status of their studies and what more support they required to do best in the examination and in their regular studies.
The idea of campaign is to engage all the beneficiaries with GVT, so that they share their problems and difficulties with us and we can support them as much we can do, also the beneficiaries from different villages can know each other and support each other. As per our objective of the campaign we can say that we have succeeded. Many beneficiaries have shared their personal, family, and educational problems.
There are numbers of problems these beneficiaries are facing day by day, but we have observed that many of them are very much committed to reach to their goals and working hard to achieve it.
Let us come together to support these youth to achieve their goals.
Share your views and concerns with us so that we can do better for our children and our society.