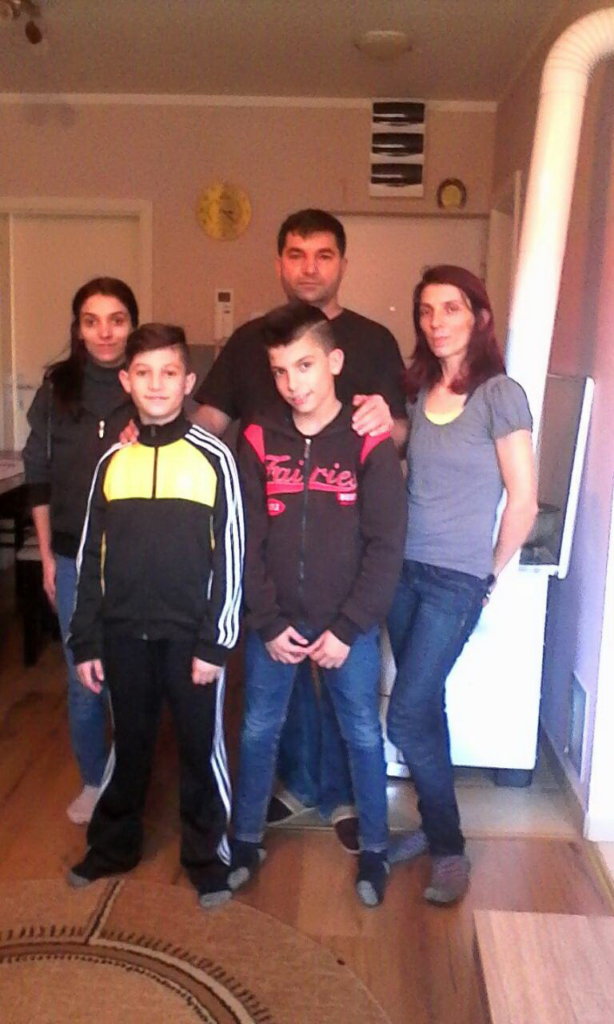 Predrag and Nenad are twin brothers in the fifth grade of elementary school. They were born in the Refugee Camp, just like their elder brother Zikica. Two elder sisters were only toddlers when their parents fled Kosovo in 1999. Not only did they leave behind everything they had ever had, but the father lost his leg in the war and the only solution for the family was to stay at the Refugee Camp. Eighteen long years they lived in one room – seven members of the family.
Last year, finally they moved to an apartment in the social housing area. "All the money from the social security we give to pay the bills, we can't imagine losing this apartment over unpaid bills" says Zaklina, the mother of five children who eagerly accepts any odd job that she can find. She and her eldest daughter earn some extra money for food by cleaning other people's houses. The second daughter is in the secondary school learning to become a hairdresser, whilst the eldest son is finishing the elementary school this May.
Thanks to YOUR donations, we provided text-books for all four children at school and free school meals for the twin brothers. But nothing brings broader smiles to their faces than their school bag that we gave them at the beginning of this school year. One bag for the two of them.
"We alternate carrying the bag – one day I carry it, and Nenad takes his books in a plastic bag, the other day he has it, and I carry a plastic bag with the books", comments Predrag. "I'm so happy when my turn comes, this is the first bag I have ever had!", says with the broadest possible smile Nenad.
Mother Zaklina tells us that it means so much that all her children that are going to school have text-books and that the twins have one secure cooked meal a day. "It's a long wish list that I have for all the things that my children need and what would help, but it would mean so much if next school year they would have text-books and two bags, so that both of them leave the house smiling every day when they go to school", she says glancing at them.
Please, help us continue supporting children like Predrag and Nenad!
Links: