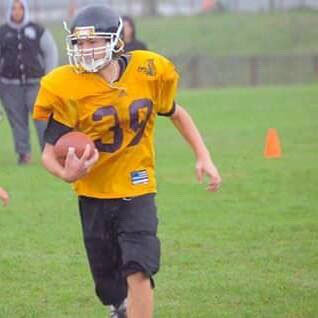 An excellent pupil, plays the violin, sings well, exercises taekwondo and plays American football. All of this successfully describes Vujadin. J., a fourteen-year-old boy. He is a gifted boy, but wants only one thing - to become a member of the Army. Vujadin wanted it as a little child, and has stayed determined.
This year in June he will graduate from elementary school in Kragujevac, a town in central Serbia. In the first days of May he went to Belgrade to take the exams and check the ability for admission to the Military High School. When the psychologist asked him what his reaction would be if he were rejected, he said: "Failure is not an option". When asked how come he is so self-confident, he simply explaines that it is his way of thinking.
Vujadin thought cartoons influenced his personality most.
"I think the cartoons are very important for children. They affected me a lot. I think it is important for the development of intelligence, it teaches you how to behave. One could learn about friendship, how to be brave and many other good things, explaines this young man.
Vujadin passed all the exams. When he heard the results, he took a mobile phone to spread a good news to all his friends immediately. And he also called one special person. Recently he fell in love with a beautiful girl, admitted Vujadin with a smile.
In September he is going to Belgrade to join his elder brother Strahinja who will also graduate from Military High School. Vujadin says he is looking forward to the new school, meeting new friends, learning some new martial arts, like judo and karate.
"I want to be in the Army, want to be among the best, but I hope no war will ever happen," says Vujadin.
He is a smart, open-minded boy, but very modest, too. It is his mom Branka who proudly speaks about her son's success. He has been playing the violin at music school for six years now. As a very young boy, he started practicing taekwondo and has won numerous medals at national competitions. Vujadin has been playing American football for many years and he will join the national team soon. All the time he has been an excellent pupil, and has been awarded many times.
Vujadin's parents were refugees from Croatia, they fled when the war started. His mom Branka is not employed and she dedicated herself to the education of her boys. His father had not a steady job and was selling various goods in the local market in Kragujevac. Most of the time the familly was short of money and he decided to leave the town to find a better job.
Vujadin has been receiving a scholarship from Pomoc deci with the funds raised through GlobalGiving for the last three years. "I am grateful for every smile of my children, because it is precious, not to say for the financial support, which meant a lot to Vujadin's education and sport engagement. I've tried to help my boys develop their gifts and to be educated, to become self-confident as they become adults. They appreciate every help and I believe one day they will help some other children in need", says mom Branka.
On June 15th, GlobalGiving.org will be holding a Bonus Day with $110,000 available in matching funds. There will also be two $1,000 Bonus Prizes that will be awarded to the projects with the highest number of donors and the most funds raised on Bonus Day. GlobalGiving.co.uk will be running a simultaneous Bonus Day with £10,000 available in matching funds. Please, consider helping us by donating for our project on June 15th because your donation on that day will bring us additional 50% from the GlobalGiving Matching funds!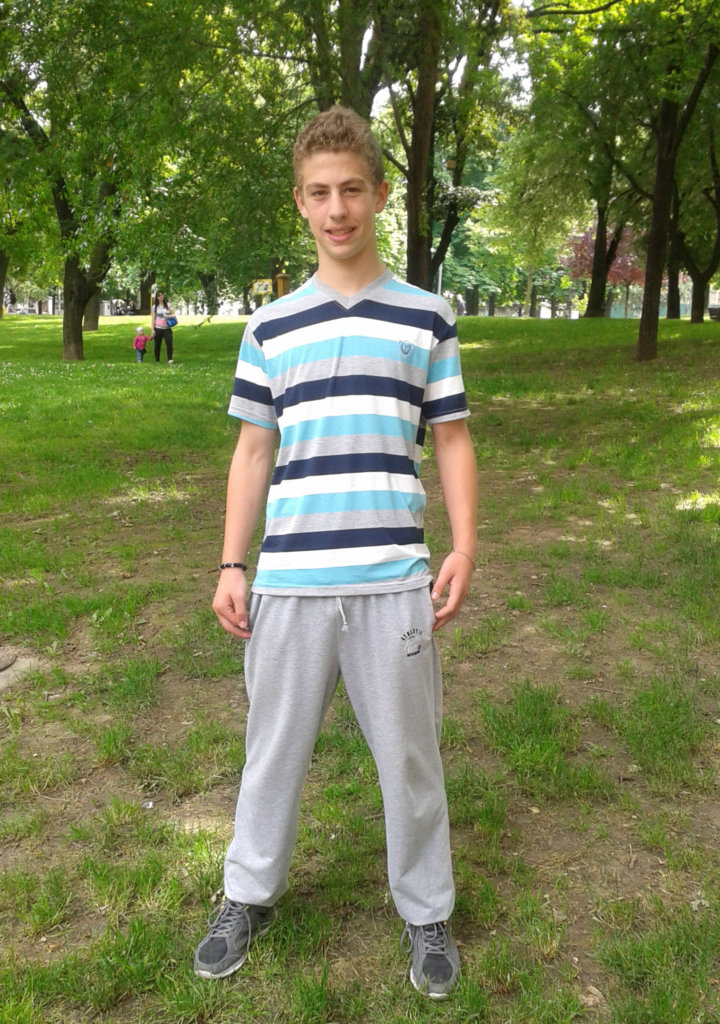 Links: