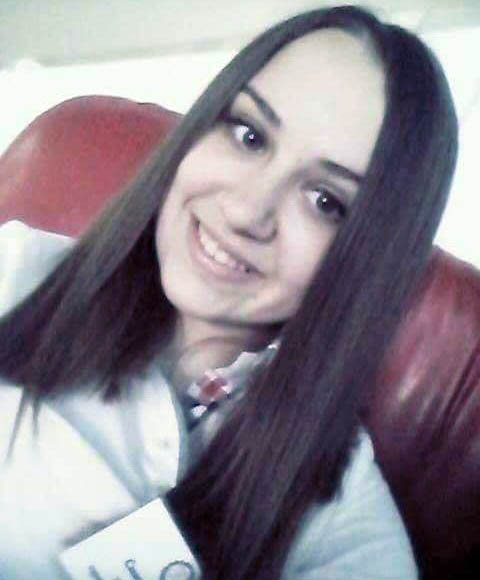 Plana S. bought new boots and a backpack for school. In a life of a teenage girl it wouldn't be worth mentioning, but in the case of this girl, some ordinary things are cause for great joy. And not just for her, but for her whole family. "Many, many thanks for a scholarship! Without that money I could not afford it. You cannot imagine how much it means to me! I am grateful to all the people who made it happen", says Plana.
Plana is a displaced person from Kosovo. She came to the Serbian town of Pozega as a three-month old baby. Her family fled from Klina, Kosovo in 1992. She lived in a refugee camp with her mother, father, older brother and twin sister more than 15 years. Her mother is a housewife and her father is a construction worker but without permanent employment. Life was not easy for her family.
Two years ago, when the camp was closed, they received a prefabricated house. Finally, Plana has got a home. But it was not the end of the family worries. Most of the time, the whole household income was what her father earned through temporary jobs.
At the end of the eighth grade of primary school she was frightened that it was the end of her education. She was fully aware of the family situation - her parents barely had enough money for everyday life.
The scholarship came at the right moment. Plana has been receiving scholarship for three years and thanks to that money she had the opportunity to continue her education. Thanks to the donations for our project "Give refugee Children in Serbia Hope for Education", a scholarship which she won was more than the support. It marked the beginning of a new life for her.
Now, she is attending the second grade of high school. "I have been learning Spanish language at school, I love it a lot and I'd like to graduate to be a tourist guide," says Plana. So far she did not have much opportunity to travel. Sometime ago, she visited Belgrade for the first time when the school organized a visit to the Tourism Fair in the Serbian capital.
Pomoc deci is grateful to everyone who enabled this girl to get scholarship end to successfully embark upon the realization of her dreams. This year she was very happy with two ordinary things: a school bag and winter shoes. Plana says that she lacks words to express her appreciation. She thinks that "thank you very, very much," is not enough.
Plan S. is among six children who received the scholarship so far in the current school year. Thanks to your donations we have been able to provide school meals for three other children in October and November. Also, seven additional children received school books.
GlobalGiving Bonus Day: If you decide to help our project again by starting a recurring donation for at least four months, from December the 1st, your donation will be 100 percent increased by matching funds from GlobalGiving.
Dear Friends, on behalf of humble and diligent Plana S. and all other children Pomoc deci is grateful for your contributions and support. Even the smallest amount of money towards a scholarship is a golden ticket to a better life which they dream of. Please donate whatever you can and be the one of us who would be happy to help as more children as possible!
Links: