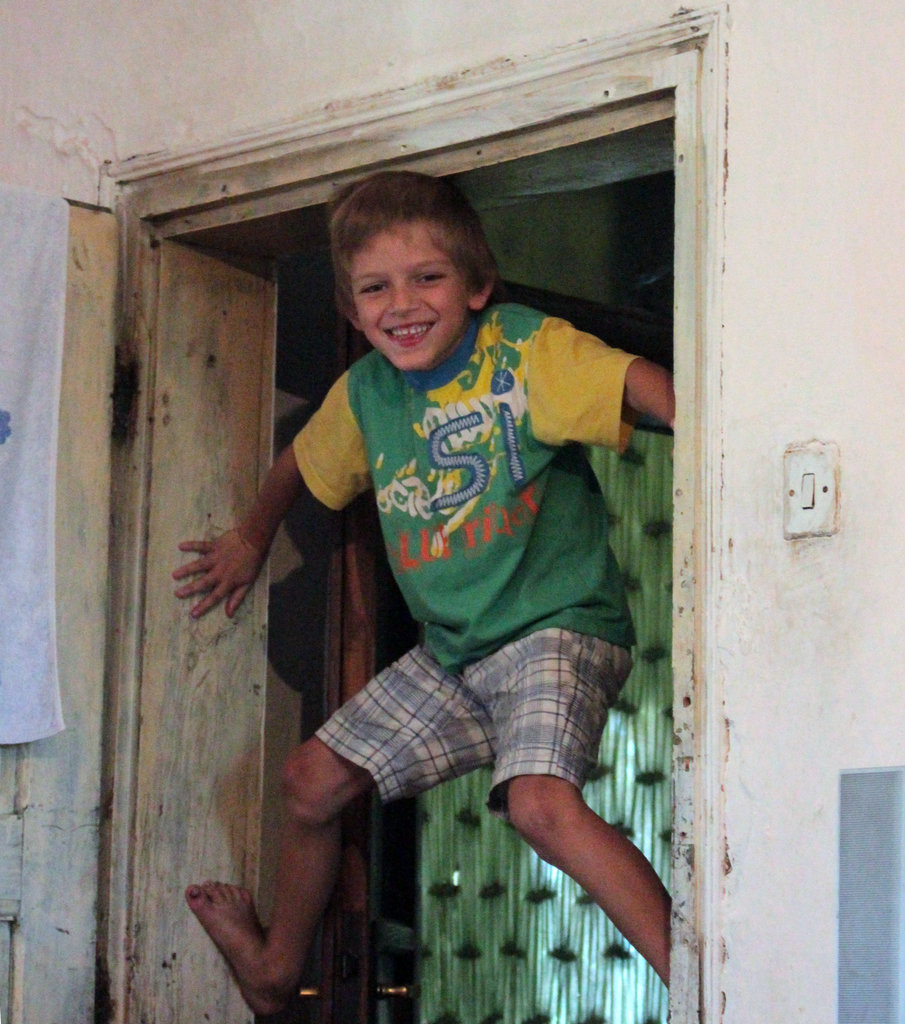 Dear Friends,

Thank you so much for your continuing support to the children from refugee and displaced families in Serbia! With your donations over the last three months, we have managed to secure three full scholarships for the most needy children, ten free meals for the full school year and 15 sets of the needed textbooks.

With a father almost completely blind who cannot work and mother who, as a refugee from Bosnia and displaced from Kosovo, still hasn't managed to get all personal documents and citizenship sorted, and therefore cannot get a proper full-time job, Stefan and his four siblings frequently go to bed hungry. With your help, we have managed to secure a free meal for him and his elder brother and sister in the coming school year.

"I will be in a big school like my brothers and sister now, you know!", proudly announces Stefan the moment we sat on the couch in one of the two rooms this family has. "And I will be a good pupil, I already learnt the letters from my brother", he promises. Then he runs to the door and climbs up the door frame to show us how strong he is.

This family in Vodice, a village close to Smederevska Palanka, is one of seven families in which we will make sure all school children have a free meal at school. For all these children, this will frequently be the only cooked, warm meal in a day.

As little as $12 or €10 a month, will ensure more free school meals, please, consider signing up for a recurring donation and help us secure regular hot meals for the most needy children! This project of ours has also been receiving the support from Microsoft YouthSpark for the last year and every recurring donation has been matched by 100 percent. This way, we have managed to secure more free meals. Microsoft YouthSpark will be organising a Final YouthSpark Bonus Day on October 7th, 2015! We will keep you informed about the details and possibilities to make your donation go further.

GlobalGiving Bonus Day: If you decide to help our project again on September the 16th, your donation will be 30 percent increased by matching funds from GlobalGiving. Please, help us help more children!
Links: