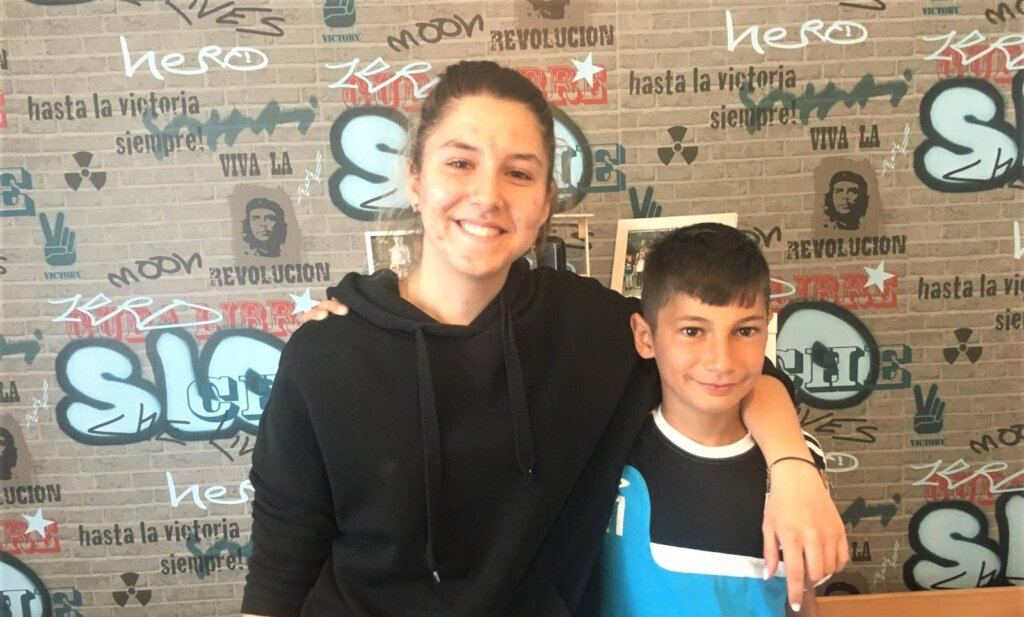 "When we first received new textbooks three years ago, I couldn't believe it. For the first time, we had all the textbooks and I didn't have to excuse myself when the teacher asked us to read something from the textbook, and that page in my second-hand textbook was all smeared, so I couldn't read anything there. When, for the first time, my little brother had a proper backpack for all his school stuff, instead of carrying all things in a plastic bag and being bullied by peers over it, he started crying from happiness. It was then, that we made a promise that we would do our absolute best at school so that you never regret helping us", says Isidora who will be finishing her elementary school in a month's time. Not only are she and her four years younger brother Luka very good pupils, they are also active in various school sports and knowledge competitions, whilst Luka has started training football in a local club. Isidora would like to become an expert in IT technologies and is preparing very seriously for the entrance exam for the secondary school.
Over the last three years, we have been supporting Isidora and Luka with school necessities at the beginning of each school year and with free school meals. Their family came as internally displaced people from Kosovo and Metohija, for years they could not regulate their legal status in Serbia, and now, finally at least their father managed to secure job. However, with that one and only source of income it is very difficult for him to provide even basic necessities for the whole family and school needs of two pupils.
We would like to help them get the textbooks and school material next school year, too, to help Isidora follow her dreams to learn more about IT, so that one day, she can work in the field she loves, but in order to do that, we need your help!
Please, consider telling your friends about our efforts, if you can, please donate or just mention our project to anyone you can. Not only your donations help these children get educated, your assistance motivates them to overcome all difficulties and achieve more.
Thank you for helping us help them!
With Gratitude,
Yours, sincerely,
Pomoc deci team
Links: