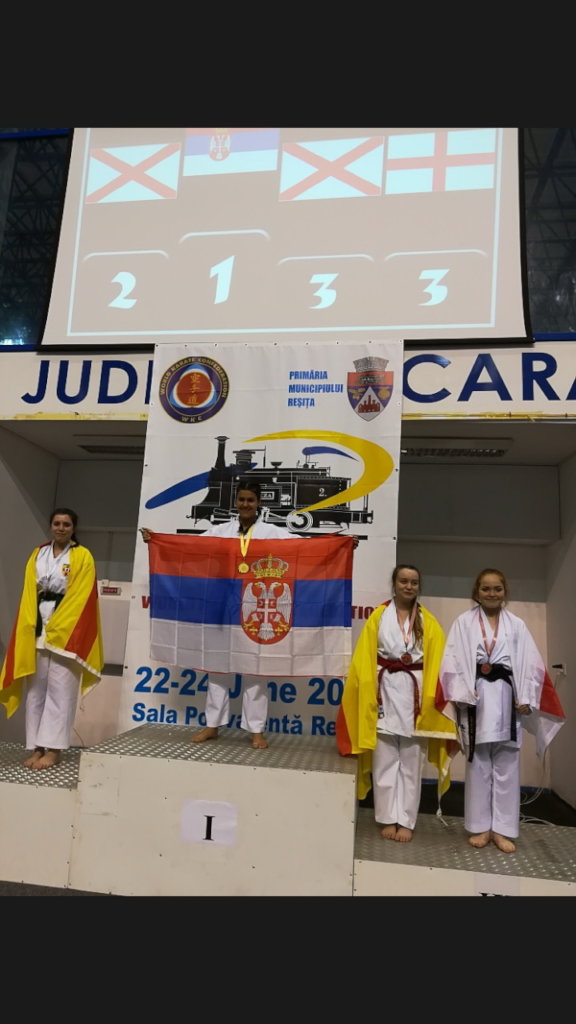 When we first met her, she was just a 10-year old girl who had been born in a Refugee Camp where her parents and elder brothers and sister had been sheltered after fleeing the wars in the Balkans. One of about thirty children whose only home was that old building with high ceilings, no central heating and hot water, where in each room a family of at least four to five people lived together for already almost fifteen years. The difference between Natalija and others was that her father had just had a severe heart attack and several bypasses and needed regular medication more expensive than all the social benefits that the family was receiving on monthly basis. And she had a sad look in her enormous black eyes whilst smiling at us.
We asked her what she liked doing in her spare time. She showed us some poems that she had been writing, said that she liked singing and was a member of a school choir. And then she mentioned that she liked karate. She had started practising karate in her fourth grade when the training sessions were held in her school. However, just before we came, the club changed the venue for practice and she had no money to pay the bus ticket to go to the practice any more.
It was difficult to look into those sad eyes of a girl who was fully aware that any morning she could wake up and see that her father was not there anymore. We promised to find a way to help her and her family because her two elder brothers had graduated from secondary school but had no steady job, her elder sister was just in the first grade of secondary school and her mother had to do all the work and care for Natalija's father.
We appealed to all of you to help us support Natalija and her family as well as many other refugees in 21 Refugee Camps in Serbia.
Your very first donation to oour organisation for a child's stipend we gave to Natalija. It almost completely went for her Dad's medication. The little sum left, she used to start practicing karate again.
In May this year, five years after we first met her, now, fifteen-year-old Natalija was completing the first grade of secondary school and her family was finally out of the Refugee Camp, in one of "Social apartments" given to her family by the State. She was still practicing karate, having a black belt and preparing for the European Championship for Cadets and Juniors in Romania. Three weeks before the Championship, her worst childhood nightmare became a reality – her Dad died. And she had no money left to pay the expenses for going to the Championship. Her Karate Club could not support her. The State supports only seniors in individual sports.
Again, it was YOU who helped her go. She fought with all her heart. And one after the other her opponents were losing the fights with her. Natalija became a European Champion! Less than a month after losing her Dad. She dedicated the Gold Medal to him.
In a week's time, Natalija is competing at the World championship in Moldova. You have made it possible – again, you helped us with your donations to pay for her to enter the competition.
Thank you for helping Natalija's big black eyes shine with pride and joy through the sadness in her heart. Thank you for making us all feel proud and part of her success! YOU have created a Champion!
Please, help us continue helping these children!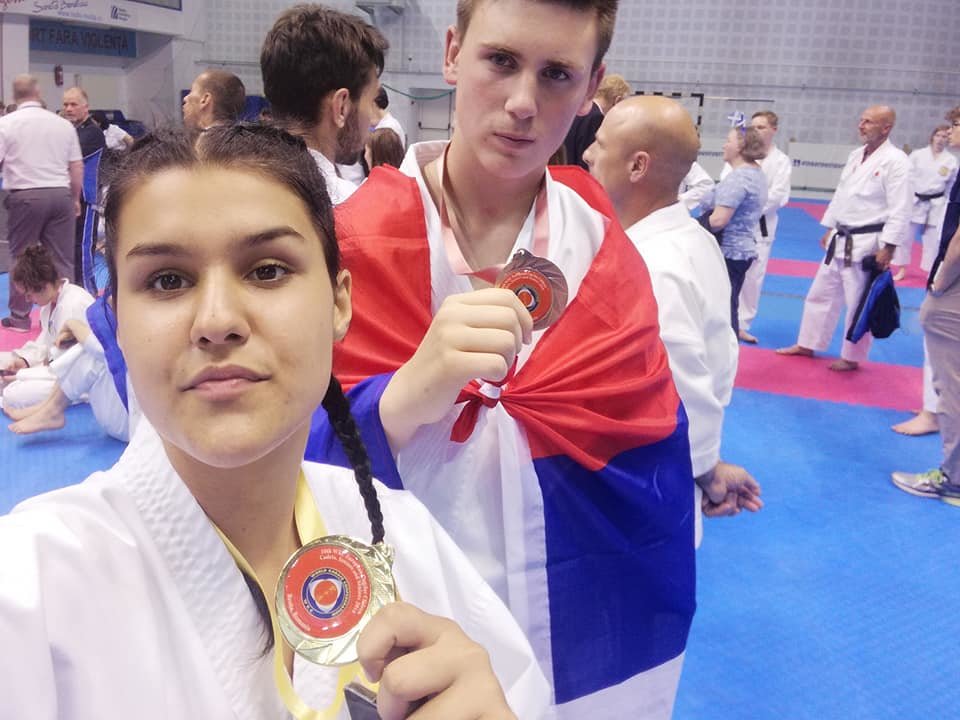 Links: