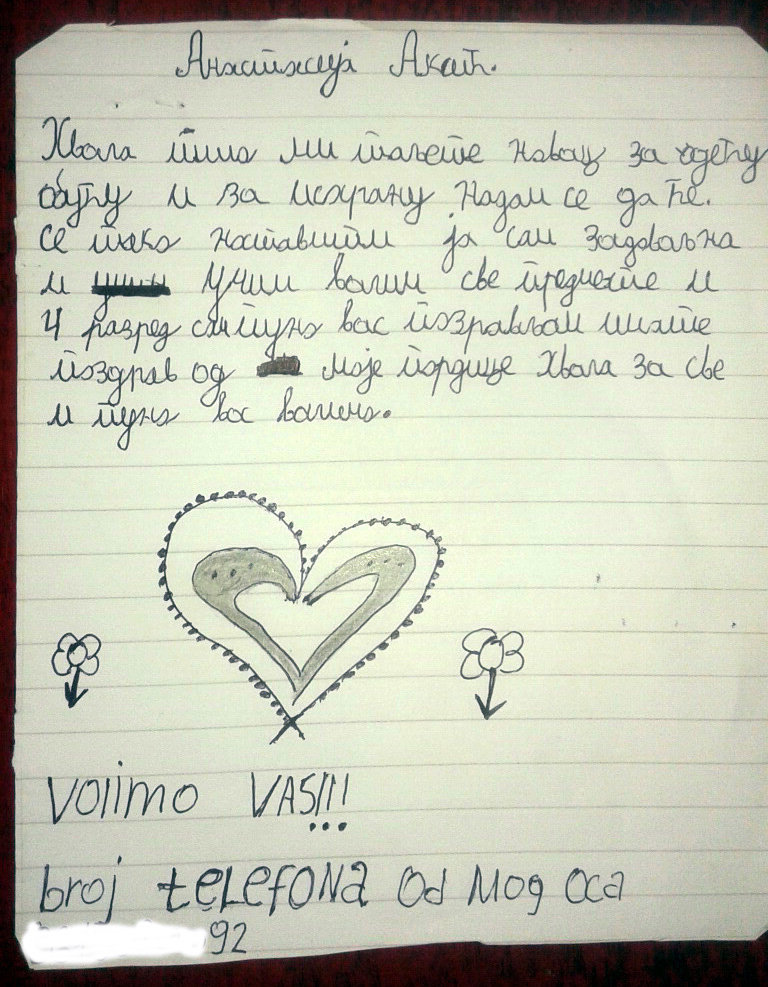 Anastasija A. was born in a refugee camp. She was the youngest of four children in a family that used to have a decent secure life and jobs before the war and bombing...
For the first seven years, the only world she knew of was one long and narrow room without windows in a refugee camp where she, her two brothers, mom and dad lived. All the others in the camp were much older, so her best friend was her only toy - a white stuffed teddy bear. Her father was desperately looking for any kind of job, but with all the pressure and worries, sometimes he would drink up the daily fee he had earned doing some physical work. Her mother could not work since taking Anastasija to kindergarten would cost more than she could have earned in a small town of Raca Kragujevacka.
With your support, we could offer a scholarship to this girl so she could get new clothes, shoes and school bag when she enrolled into the first grade.
In the meantime, the family got support from the State and moved out of the refugee camp into a small village nearby. Today, Anastasija is a happy four-grade pupil who wanted to send you all a Valentine Card. She wrote it and asked her mom to send it to us by post so that we can give it to you.
"Thank you for providing me with money to buy clothes, shoes and food. I hope you will continue helping me. I am happy and am learning, I love all the subjects in the fourth grade. I and my family send you the kindest regards. Thank you for everything and I love you so much." - Anastasija wrote on the card above the heart and the flowers.
Please, help us continue supporting these children in getting the education, staying in school and preparing for a productive life!
Links: