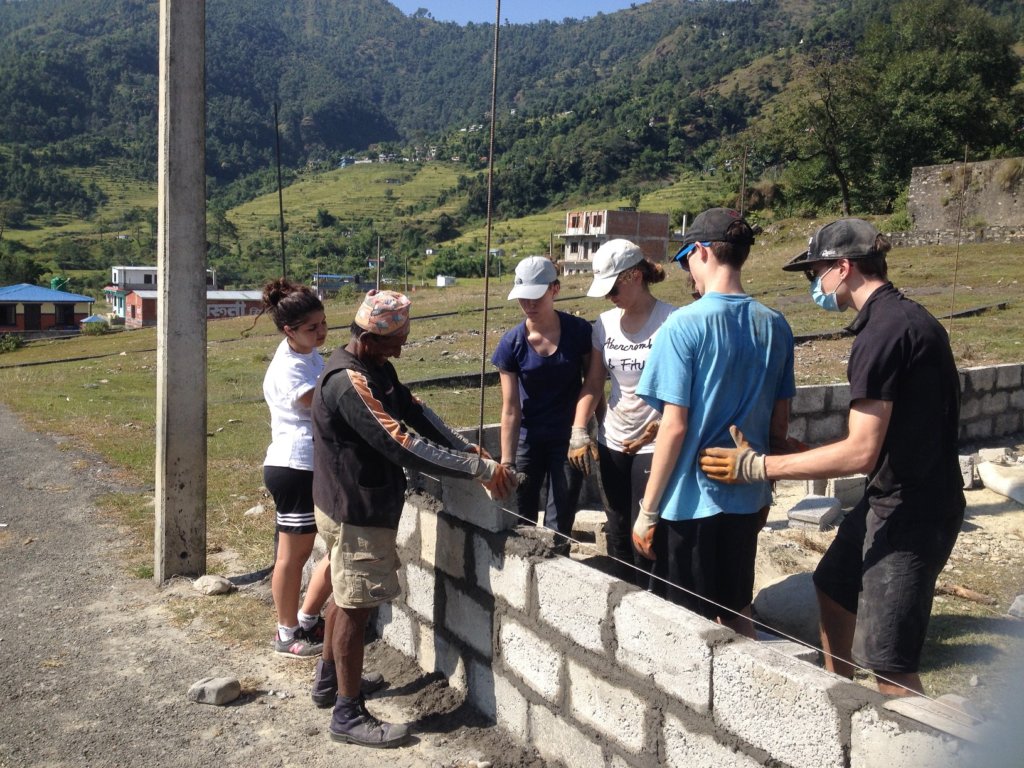 Dear Supporters,
GVI Nepal has been working with the Street Children's Rehabilitation Centre for a number of years now. Our work at the centre has been focused on providing an educational programme for 2 hours per day, 5 days a week. Due to our long-standing relationship, we chose to support the home in their efforts to establish a new, permanent home for the children.
Why is there a need for a new home?
The current home where the boys live is small, it is just one floor of a three story building. At the moment it is shared by the house mother, her daughter and 8 boys who are aged between 6 and 16. The boys all sleep in one room. The new home will provide more indoor space including more bedroom space, larger living areas, an extra toilet and bigger bathroom area. The kitchen and eating area will also be larger.
When we offered our support, during the early stages of planning, it was decided that we would initially help with the security aspects- an exterior wall and gate- of the building and the local, skilled labourers would start work on the foundations and walls of the new home. The construction of the new home is now underway and it is being overseen by a committee from the Home.
The importance of the exterior walls
The wall and the entrance gate will provide security once the children have been relocated to their new home, but it also serves an important purpose during the building phase. During this time, the wall and gate are a vital barrier to keep the building site cordoned off and keep the building materials stored on site safe. In the long term, it means that there is secure space for a large play area as well as a vegetable garden.
Future Plans
Once the building of the house structure is complete by the local workforce we will be able to provide support with plastering, painting, structuring the outside play area- we have the idea to install a basketball court- and supporting the development of the garden.
We will keep you posted!