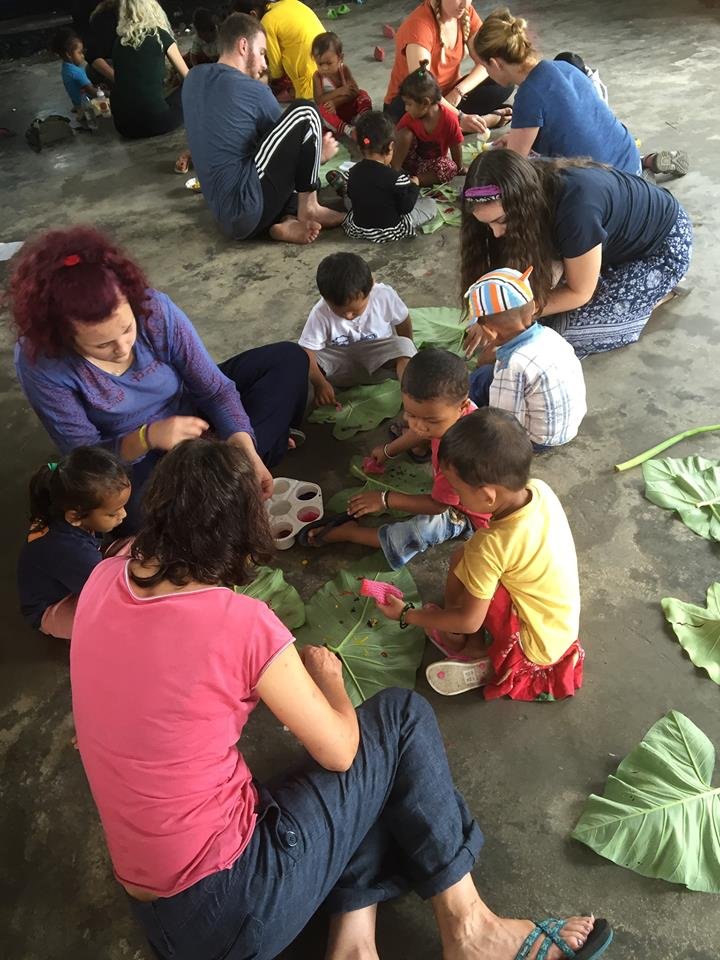 Dear Supporters,
We have been focusing on making improvements to the structure of our child care program at Male Patan- both the physical space and the way we run things.
Physical Space
Our construction volunteers have been very busy refurbishing the classroom with the aim of making it feel more like a functioning learning area rather than a local hall where lessons are held. We can see how the local staff and the children have a lot more pride and sense of ownership of the space.
The main tasks that we focused on are doing repainting, making cupboards, reorganising the physical layout of the centre and developing extra resources like a sensory board, see-saw, shape boxes and large dice.
Structure of the Lessons
Not only have we been making changes to the physical area, we have also taken a look at how we do things. We have changed the structure of the day from rotating groups where children are doing different things at each station to a structure where everyone is working on the same focus. The idea is that the children are benefitting as much as possible from the support of both volunteers and local staff and we can all focus on the same learning objectives at the same time.
So for example, with the story reading aspect of the program, everyone is reading together. Children are not distracted by other things going on in the room. Reading is what is being focussed on by everyone at that time. We use visual stimuli such as puppets and iPad stories to reinforce meaning and to create interest for the children. The result of all these things is that children are far more focussed on listening to the stories being shared.
Getting the Thumbs Up
The local staff have expressed their enjoyment in the new program structure, which is an important achievement for us. Their enjoyment has led to improved participation and the general feel is more of a partnership in teaching between volunteers and local staff. We have had visits from the local committee as well as the local area minister and together with parents and school staff they have all expressed their happiness with the way the classes are run.
The biggest indicator however, is with the children and we are observing greater participation, interaction and confidence in the group as a whole.
Thank you for your continued and generous support!
With Gratitude,
GVI Nepal