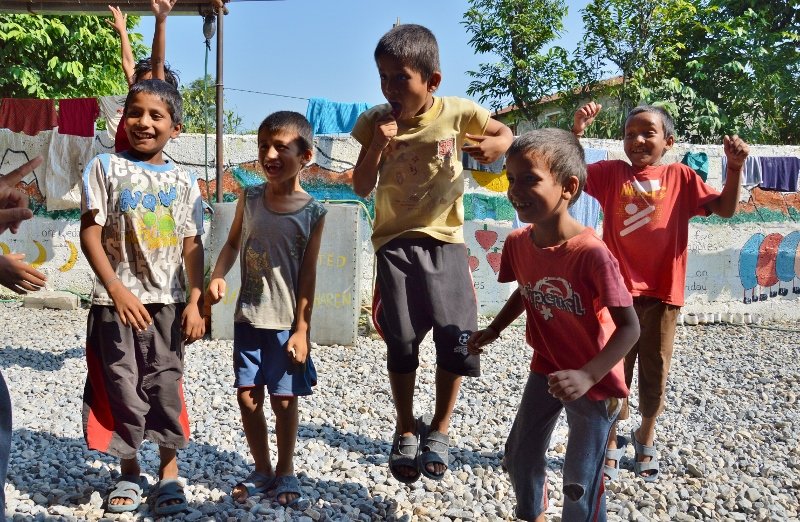 Dear Supporter,
Fantastic news! Thanks to you, our donors, we have raised enough funds to cover a year's rent at Children's Paradise Pre-School and Child Care Centre! This has allowed the school to expand and admit more students, therefore increasing the schools income and raising awareness of special needs in Nepal.
As the last school year drew to a close, the principal of the school faced a difficult choice. Three of her students in class two (the final grade at the school) were set to move on to mainstream school, however that was not possible as they all had special needs. In Nepal, children and adults with special needs are not accepted into society and are usually punished for their disability; so no school would take these children. Buntty desperately wanted to keep the children but she simply did not have the space. A solution to the problem would be for Buntty to move out of the school (she and her family occupied the 1st floor and the school was on the ground floor), in order to make way for 4 more classrooms upstairs, meaning that the special needs children could continue their education at the school. The only problem was that Buntty could not afford to rent another house as well as the school building.
Thankfully, the donation came just in time! Freeing the rent from Buntty allowed her family to move out of the school building and freed up all the extra classrooms!
The school is now over two floors. Downstairs are classrooms for the nursery class, toddlers play room, a sleeping room and a brand new sensory room for the special needs children who cannot go into normal class. And upstairs houses Lower Kindergarten, Upper Kindergarten and most importantly, class 3 with our three special boys! It is now possible to educate these boys all the way up to class 10 so they can obtain their School Leaving Certificate which is such a vital educational achievement in Nepal.
If the school did not receive this donation, these three boys would not have access to an education. Without Children's Paradise and without this donation, there would be no school for them to attend, no extra support which all of them need so desperately and no chance of a successful future.
Thank you for making this happen.
All the best
GVI Nepal
Links: