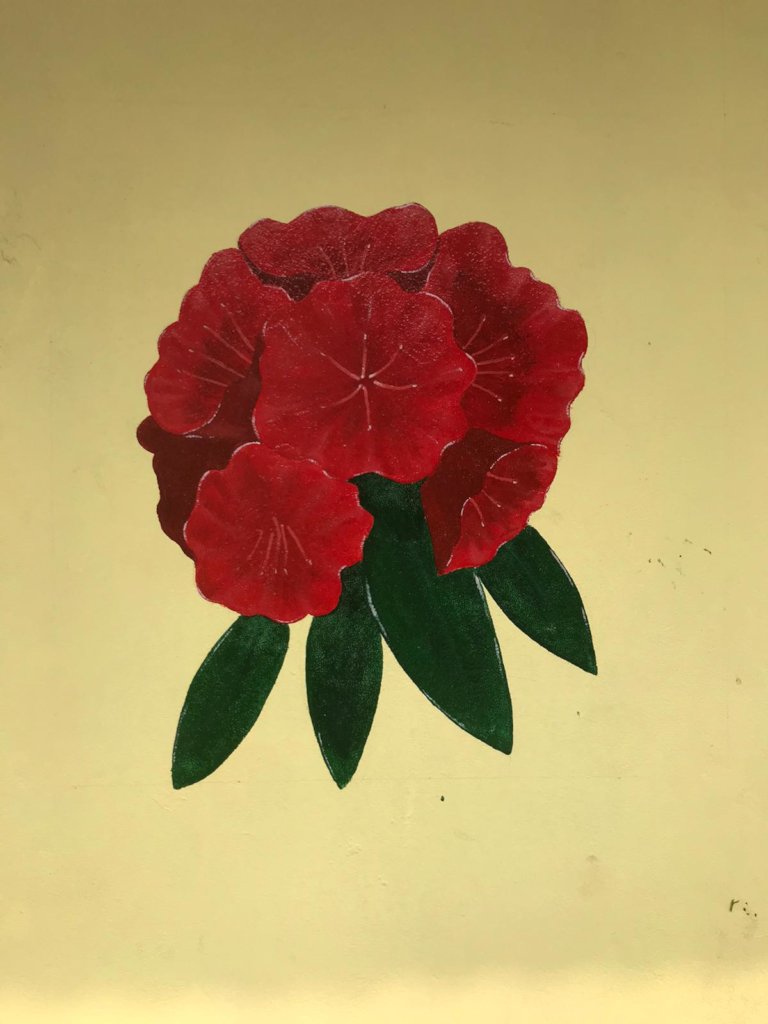 Dear Supporters,
There is no doubt that a more attractive and functional working environment has positive benefits for a school including improved learning outcomes for students. Likewise a great workspace has benefits for the women learning English. Your support has made these things happen.
Many local women enjoy English lessons. In an area that relies on tourism and where many of the children are quite strong in English, it is empowering for local women to be learning English too. Women generally don't have the opportunity to finish their schooling and so they have a willingness to learn as much as they can. Once children are off to school it is often a great time for women to start learning again.
Donations have enabled the rental of a space in the community where these learning sessions can take place. Aside from English lessons, arts and crafts and health workshops often take place as well. This space means women are not travelling long distances to join lessons and they can learn with others and with a degree of comfort rather than outside under shelters. Additionally the space allows for more movement and interaction between the women than a smaller more confined area. Their lessons have become more interactive due to the available space..
On the outskirts of Pokhara the 45 students and their teachers of a small government school are enjoying the benefit of some school improvements. New shelving, new desks, freshly painted walls and improvements to the bathrooms are all helping children and teachers feel comfortable in their work environment. Unfortunately, desks can be wobbly and of poor height, shelving is minimal in many schools and bathrooms are always in need of regular attention. The work at the school has enabled children to have strong sturdy desks with storage space built in for their books, the shelving has allowed for better management and access to resources, and upgraded toilets are always a benefit to the health and safety of children and teachers. The school also now proudly displays the Nepali emblems painted onto their walls which allows them to fit with the tradition of other local schools. These things are integral to school pride. For all of these upgrades we are grateful for your support.
Our plan is to continue supporting the improvements of learning environments. The desks have proven to be a great asset to the classrooms and being able to provide these for a wider range of schools will ensure that more students are reaping the benefits. Regular refurbishment to schools also ensures clean and effective work environments and this is something that we will continue to fund with your kind donations. The women's work space is proving to be a great asset and your continued support will ensure we can keep this space and over time, add the necessary learning resources as well. From your donations, may will benefit.
Thank you to all donors for making these learning environments possible. Without your support, the women would still be having their lessons in outside areas the children would be working in far more basic conditions.
We thank all of our supporters for their valuable donations and we look forward to providing ongoing support for the effective learning spaces in the future.
With Gratitude,
Nepal Community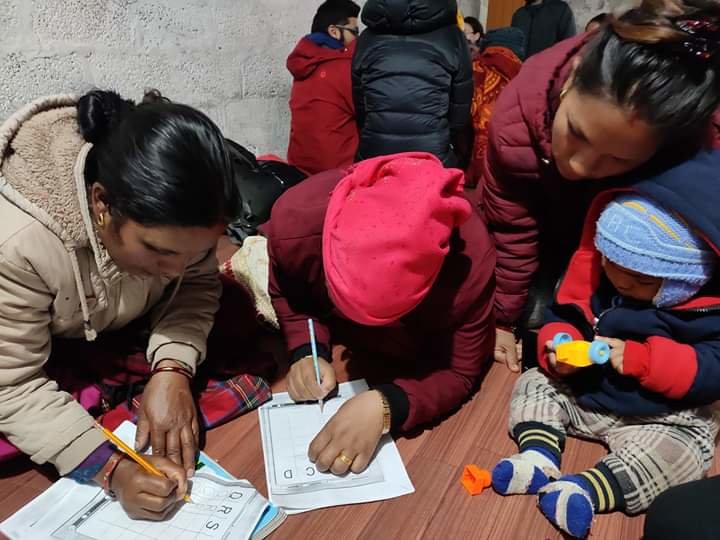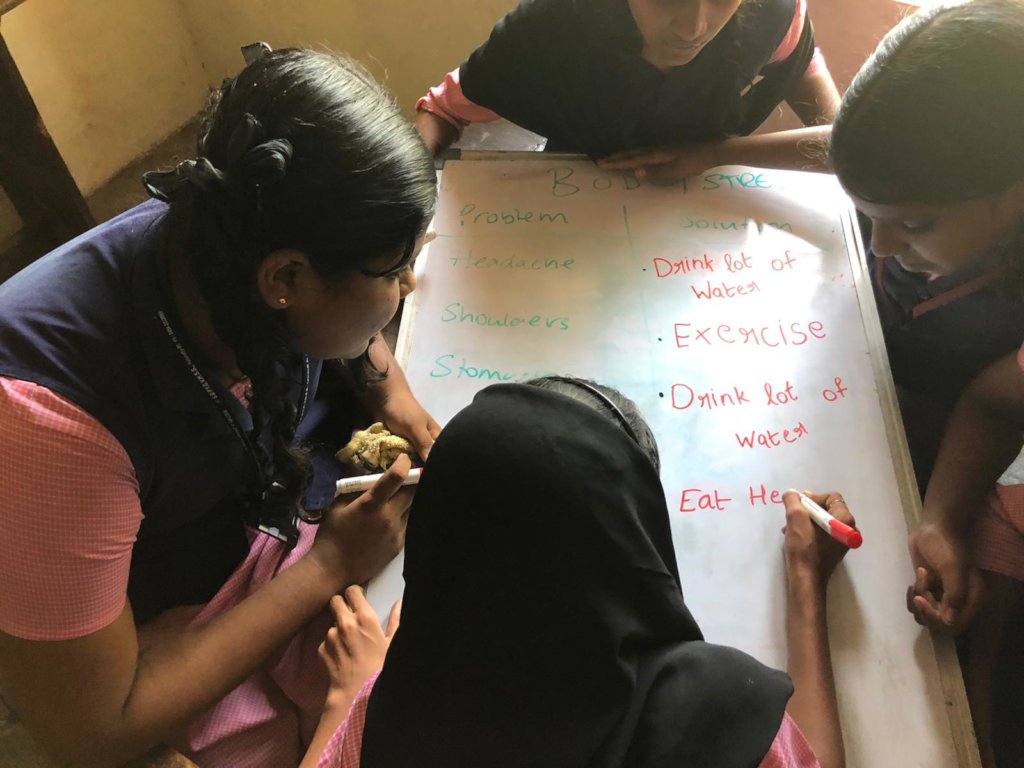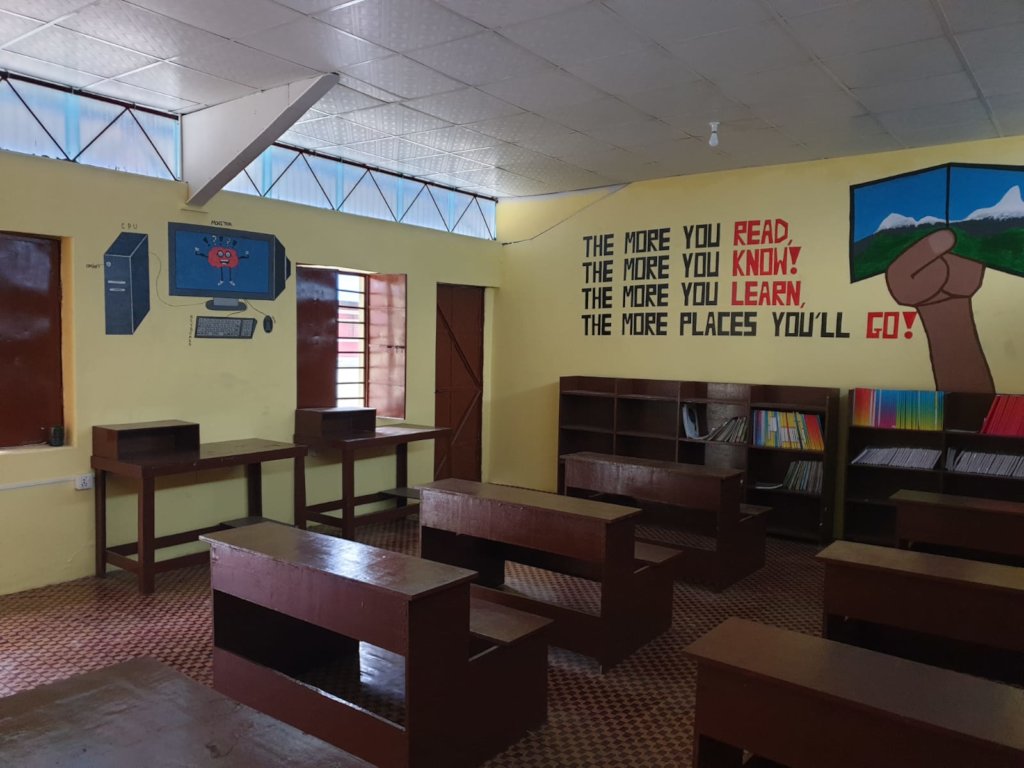 Links: