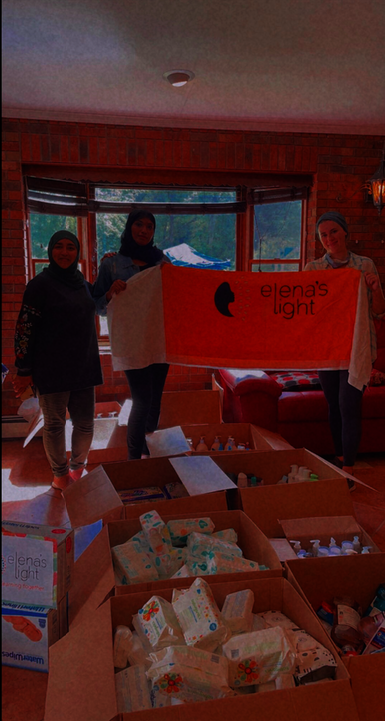 The budget of $2,500 was used to pay the health director as well as the interpreter costs for all cost programming. Over the course of these months, health translation costs totalled 20 hours for all inclusive projects. Payment for those 20 hours were compensated at a rate of $20 an hour, totalling $400. The remaining $2,100 was used across the months to supplement the health director's salary across 105 hours of her work, which totalled a little over a month's worth of pay.
During this time, she coordinated 5 health classes that reached close to 30 women in our organization. The topics of these classes included Healthy Children's Development, Parenting & Difficult Behavior, Nutrition and Obesity, and Good Uses of Media. The health classes reached women of multiple backgrounds, ethnicities, and languages. Every health class is run three different times in Dari, Pashto, and Arabic, for all of our families to be able to attend.
The Director of Health also ran the Summer Wellness Program in July and August. This happened in person and included 10 families and their 27 children. This programming covered the socioemotional wellbeing for refugee children, and taught them how to better cope with their emotions, manage stress, improve sleeping habits, and more. She was the research coordinator on this project, and helped our EMPOWER team from Yale reach out clients, secure the location, and acted as a facilitator during each in-person session. These in-person sessions ran throughout July and August, and she gave amazing feedback on the program in general. This was her first program that involved refugee children, and she learned about how to interact with them, connect, and teach them and their mothers new coping skills. Since it did meet in-person, they were COVID safe, as shown with the picture attached of their intake station.
Starting in August, our Health Director secured a partnership for Amazon Facilities that manage all of the North Haven location's extra products, returned items, and more. So far she has gotten over 64 boxes of donations from Amazon that we will be distributing to the new Afghan family arrivals. Due to the humanitarian crisis going on in Afghanistan, it was important for our organization to do what we can to help. Once the crisis really hit in late summer, we took necessary steps to secure donations for these families. The first round of donations can be seen in the attached photo. We were able to gather lots of hygiene items, baby products, and household cleaning supplies.