Project Report

| Jan 8, 2022
We Keep Working Out Even in The Coldest Weather!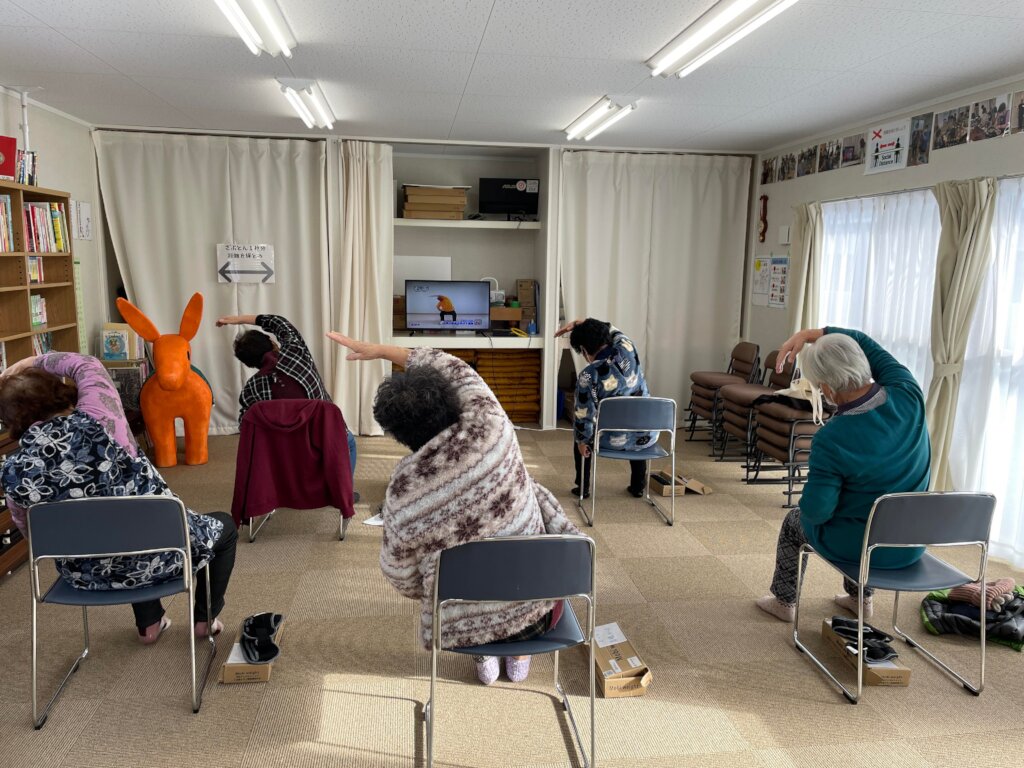 Firstly, the entire JISP team would like to wish everyone around the globe a happy and health New Year ahead.
We have a very cold winter here in Ohsato town, however, we contiue to work with the survivors of Ohsato town to keep the survivors strong, both physically and spiritually, so that they can live their live to the fullest. Whilst taking the best possible measures against virus spread, we continue to provide opportunities to the survivors to socialize, exercise, strengthen community support network.
As of April 2021, we introduced "Iki Iki 100 Years Old Exercise (Iki 100")" which was developed by a Physical Therapist in Southern part of Japan, in order to help elderly people to live a healthy and lively life without a need of receiving nusing care. At the beginning, we faced some challenges to encourage elderly people to gather in one place and exercise together in the current circumstances, however, we now have arond 30 regular participants who regularly and willingly join the weekly session.
We'd like to introduce some very positive and encouraging comments from our beneficiaries:
"After I participating Iki 100 session, it becomes so easy to raise my arms, so it greatly helps with my housekeeping work"
"I rarely go out unless I come here to do the Iki 100 exercise with everyone. Each week, I look forward to coming to the session"
"It is quite amazing that I have not gotten sick since last year, and I think tbat it's because I regularly participate the Iki 100 session. I want to continue for the rest of my life!"
We would like to thank you for taking interest and reading our report, and for your continued support.
Warmest regards from the JISP Team