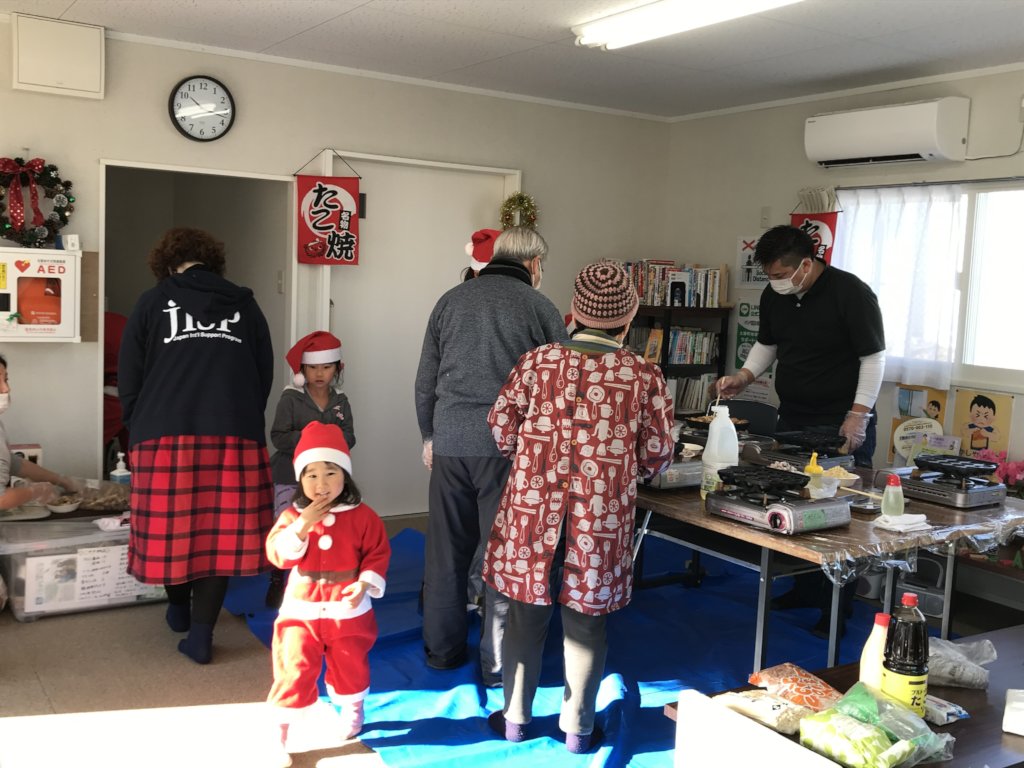 We hope that you all are staying safe and healthy in these worrying times. As the year 2020 approaches its' end, we are pleased to be in touch with you, and provide recent update of our on-going activities to support the Typhoon Hagibis survivors.
Since Oct 2019, JISP has been supporting the communities severely affected by Typhoon Hagibis, one of the most powerful tropical storms in several decades. Currently, we are focsing our efforts on supporting the people of Ohsato Town, Miyagi prefecture, in North-Eestern part of Japan. Like anywhere else in the world, the survivors's day-to-day life is being severely affected by the emergence of COVID-19 since around Feb this year, and the pandemic is posing great challenges to their recovery process.
One of the greatest challenges that the pandemic has brought to the target community, especially to the elderly people, is isolation from society. Many survivors have become reluctant to go outside, and this has lead to many challenges such as decreased amount of excercise, depression, lack of motivation, anxieties and sleeplessness, and all of these issues are accelerating their physical and mental health issues. To address such challenges, JISP continues to provide tailor-made support to each family living in the temprary housing complex. For instance, we continue to hold weekley salon gathering, and we use our creativeness to incorporate fun activities such as simple execercise, singing and dancing. We also pay door-to-door visits to make sure that no one is left out of required support. Additionally, as many of the survivors practiced home gardening before the typhoon, we have provided agricultural tools and seedlings/sees so that they can enjoy cultivation of vegetables and flowers in planters, right in front of their temprary residence. Horticalcural approach is very effective for the community where home gardening is part of most family's life, and it gives them opportunities to get some execercise and create conversation with neighbors!
We are attaching some photos from the Christmas event which brought joys to many children and elderly people, as they enjoyed freshly cooked "takoyaki" (octopus dumpling) which is the favourite of almost any Japanese people.
Again, we would like to thank you for taking interest in and supporting our activities. Despite the chaotic situation that the world is experiencing right now, we would like to wish you a Happy New Year and Good Health!

JISP Team