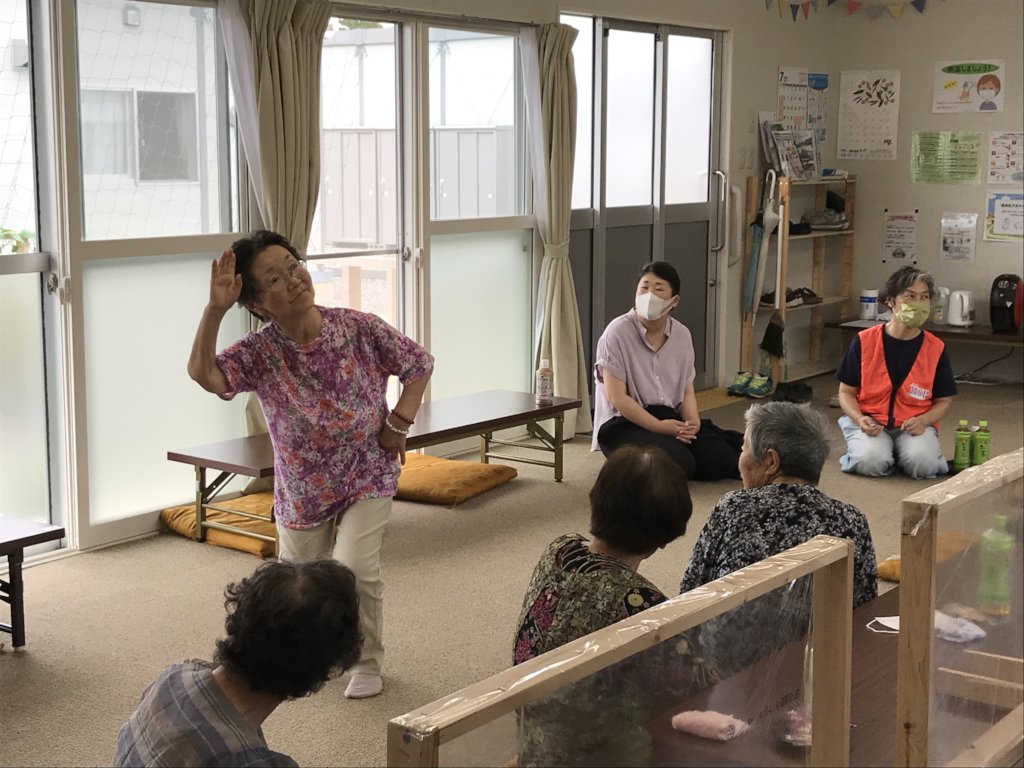 We hope that you all are staying safe and healthy in these worrying times. Here is our recent update on our on-going activities to support Hagibis survivors.
Since Oct 2019, JISP has been working to support the communities severely affected by Typhoon Hagibis, one of the most powerful tropical storms in several decades. Currently, we are focsing our efforts on supporting the people of Ohsato Town, Miyagi prefecture, in North-western part of Japan. Hoever, since February 2020, the suvivors who were in the midst of their recovery efforts started experiencing another crisis, COVID-19, which has been posing a great challenge to their day-to-day life.
One of JISP's focus of activities were to provide the residents of temporary housing complex with opporunities to socialise with each other so that a community support network can be created among people who came to live in one community from different areas. Due to measures established by the local government to prevent further spread of the virus, our weekly sloon activity had to be halted between March and July, however, during that time, we continued communicating with the suvivors through a door-to-door visit to ensure that they do not feel left out whenever they needed support. It is exciting to report, however, that the much awaited saloon activities restarted in early July, by taking strict measures to prevent spread of virus, such as tempature screening, hand washing and disinfection of the meeting room etc. The residents once again started socialising with each other, share the stories of the difficulties they face due to COVID-19 crisis and in rebuilng their lives, as well as fun activities such as dancing and singing. We heard many voices of the participants that the weekly gathering has become an important part of their lives.
As reported in our last Project Report, we have initiated a gardening activity at Hello Garden with the residents of the temprary housing complex, and we are now planning to expand the activity so that evryone can enjoy cultivating vegetables and growing flowers in planter boxes around the temporary house! We are now at the stage of making plans with the residents, and I look forward to reporting more on our new initiative in our next report.
Thank you very much for reading our report, for your contibutions and your continued support!

JISP Team