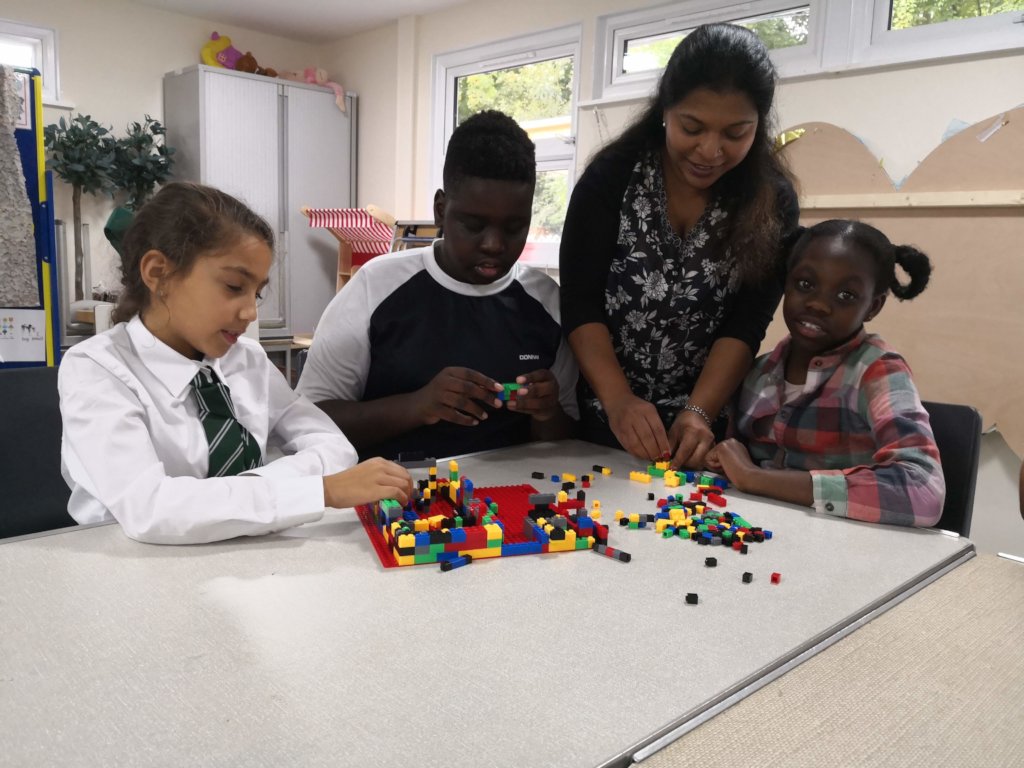 Dear supporters and friends,
It's been a while since our last report and we would like to give you more updates of what we have been doing with your financial support Helping Children with Special Needs to learn and connect.
Destiny Children and Family support project continue to offer weekly Tutoring and creative social activities to children with special needs and we are now giving 4 hours of respite services per week as a short break to parents and carers of children with disabilities. These 4 hours of short break give opportunity to parents and carers to have a break from their caring duties to relax while their children are learning and doing creative social activities to boost their social and life skills. Many parents and carers of children with special needs such as Autism, ADHD and other learning disabilities are isolated with their children from the local community because of the lack of social engagement and affordable activities for their children. Children are more socially affected because of their complex communication needs, and the lack of accessible clubs or activities make them prone to loneliness and isolation. This Project has been helping to solve these issues and as a result of your financial donations, children and young people can access weekly activities and at the same time give a break to their carers.
Every Monday and Wednesday of each week, children aged 5-14 years get support in reading and writing as a form of tutoring, supporting them in their school homework, giving them opportunities to play together and engaging in creative social activities to boost their learning, communication and social skills which are useful in life. Apart from this project, LWFCI-UK offer inclusive sports activities giving accessible opportunities to young people with additional needs to play basketball and football after schools hours and weekend.
Over the last few months, children and young people have been decorating greetings cards and note books, building lego, making Jewelleries of small decorative items, and learning how to make soap using different material, creating and decorating small material and enjoy using their imagination to create useful small material in arts and being part of the project where they socialise and learn together with their peers in a group. See pictures attached.
The children are receiving vital support to boost their learning and social skills through this project and this will give them the opportunity to have brighter futures. It is so wonderful to know that, this year, some of the materials and support costs are been paid from the contributions you made to this project through GlobalGiving supporting Children with Special Needs to Learn and Connect. Our work is only possible through the kind donations and support from our incredible donors like you.
This summer, we took 50 members of Destiny Children and Family Support Group to Lego Land in Windsor as a Family Day Outing Trip by coach where children, young people and their parents spent good quality time, travel together in a group and engage with each other. Families were able to exchange ideas and tips, and comfort each other, while enjoying the outing trip together with their children, which in turn improve the quality of life, reduce stress, and enhance social interaction and communication among attendees. We received 50 free entry Tickets as donations from Merlin Magical Wands for 50 people including children and their family to enter and use the facilities at Legoland Your donations received from GlobalGiving helped us to contribute toward the cost of this trip hiring a 51 seats Coach as transport for the group to travel together from Bromley to Legoland in Windsor. In additional to the trip, we had a Family Fun Day Bouncy castle party with soft play, Group swimming and Picnics day outings this summer for all children and their families to have fun together and socialise with each others. All these activities helped children, young people and their carers to socialise and be part of the community. They felt connected and it helped disadvantaged children and families to get out from their stressful life and reach beyond their circumstances. All this could have not happened without your donations and thank you so much for giving a smile and a best summer holiday to many families
Looking ahead, we planning to hold a big Christmas party on 19th December for 100 people and more this year and we need your donations to give Christmas gifts and foods to children and families in needs. We are asking for your support by donating any financial contribution or in kind donation such as food, soft drinks, sandwiches, snacks, raffles prizes, gifts bags for children and families or any financial support. Anything you can do to help would make a huge difference. Give a gift to a family this Christmas by donating today ! To donate please, Click here to Support Children with Autism to Learn and Connect
Thank you to all our donors who have been supporting us for the last few years. Your donations have really enabled disadvantaged children and families to encourage social integration and reduce isolation and loneliness, bring families together, create stronger and friendlier communities and help children to develop in social skills to excel in their life.
We still have a long road as the project is not yet fully funded yet but we hope you will continue to support us again and please remember to make your donation share the project page with your network by Click here to Support Children with Autism to Learn and Connect .
We would like to thank again each and every one of you for your support and look forward to keeping you posted on the progress of this project.
From all of us at Lay Witnesses For Christ International -UK , a very BIG thank you and God bless you.