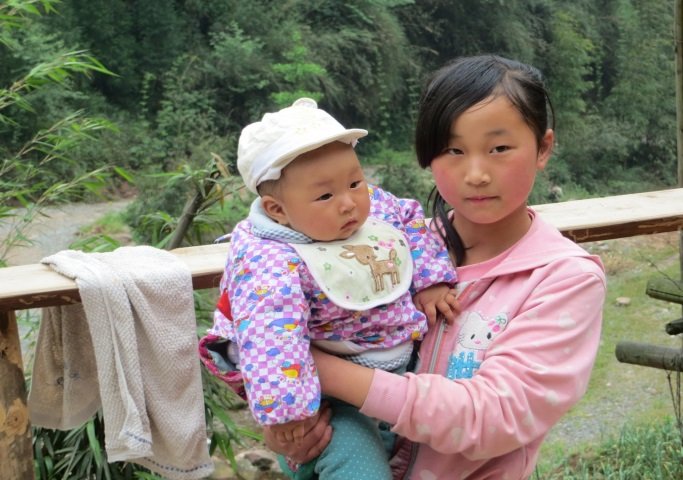 It was not a typical Saturday for the children in Sichuan, China. Instead of enjoying a weekend morning, a 7.0 magnitude temblor rocked the province, causing buildings to collapse and roads to be blocked due to debris and landslides.
At least 180 people have been killed in the most affected areas of Ya'an and Lushan, children among them. Over 160,000 children are seriously affected. According to the UN, 99% of homes in Longmen Township have collapsed, and it is estimated that 245,000 people have evacuated their homes.
Rescue workers dove straight into action, trying to pull as many people out of the rubble within the first 72 hours, also known as the golden hours for rescuing quake affected people. In Chengdu, where Save the Children's closest field office is located, tremors were felt but little damage was sustained. Despite having families to care for as well, staff immediately arranged to go into the field to assess the damage and impact on the most vulnerable children and their families in the worst-affected areas of Ya'an and Lushan.
Roads have been blocked due to debris and landslides. Electrical lines are down and mobile communications signal poor in some areas. Wet weather has also been predicted by weather forecasters in the coming days. Mudslides and flash floods are also possible with heavy rain in the mountainous areas. Temperatures are expected to fall to as low as 13 degrees Celsius at night.
It is going to be a very distressing period for young children, especially those who have been separated from their parents in the chaos, or who have lost their homes and playgrounds and had school interrupted. They will almost certainly require a safe place to play, learn and talk through their experience in order to regain a sense of normalcy again.
Save the Children is working around the clock to reach vulnerable children and their families. Staff, alongside government relief personnel, is on the ground providing immediate relief assistance. To date, we have reached nearly 900 people. We are working in remote and hard to reach villages in Longmen and Baosheng Townships, sometimes arriving on foot, providing household and hygienic items to displaced families in desperate need of basic supplies.
Beyond this immediate relief, we will be continuing to assess the needs to rehabilitate schools and families' abilities to regain their livelihoods. Ensuring that children receive psychosocial support is also critical. Your support can help Save the Children set up a signature Child Friendly Space, where more than 500 young girls and boys can play, socialize with each other, and participate in other supervised activities to help them recover and regain a sense of normalcy.