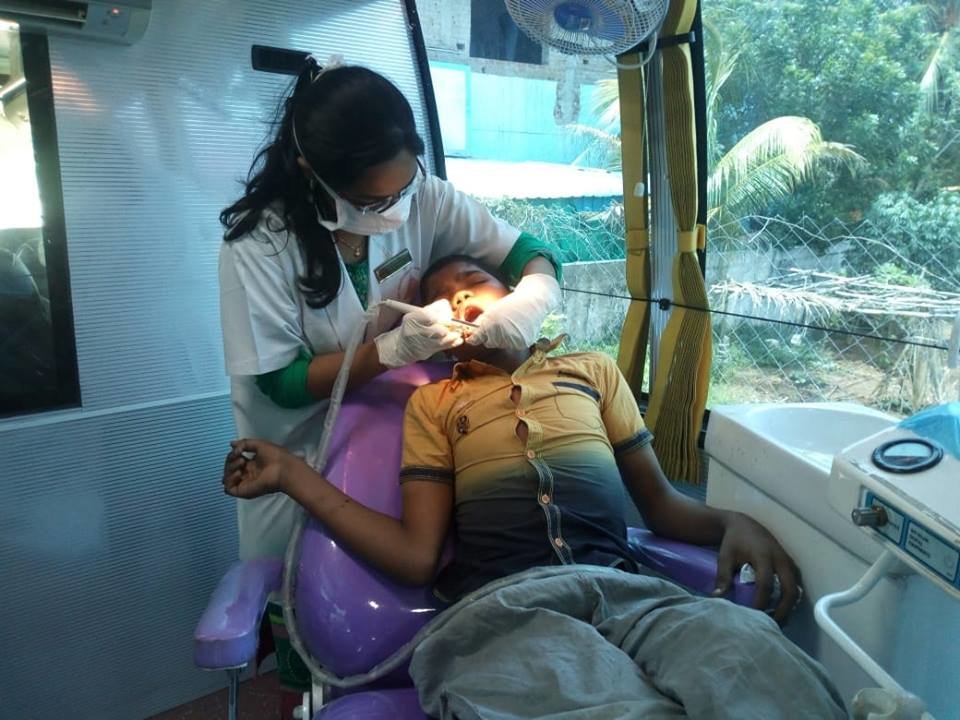 Thank you dear donors for your generosity in the past year. Sri Arunodayam has put your contributions to good use by providing care, special education, therapy and rehabilitation, and vocational training to over 112 children at our home.
CARE & SUPPORT
[Involves caregiving (safe shelter, food, clothing), medicines/medical interventions]
Sri Arunodayam provides the best possible shelter, food, clothing, medical interventions, and care that can be provided to these children.
The outcome: The children benefit from these services and are enabled to lead dignified lives. Good nutrition leads most back to a healthy and fairly normal life. Our fully equipped medical unit includes a duty doctor and nurse who attend to the children on a daily basis.
SPECIAL EDUCATION
[Involves education according to ability - Early intervention, Pre -Primary Level 1, Primary, Vocational, and Custodial care]
Special Education for children with intellectual disability (ID) is carried out with the help of special aids. It involves:
Individual education planning
Systematic monitoring of teaching procedures
Adapting equipment and materials
Creating accessible settings
Individual/Group Teaching
The outcome: The children are individually assessed and placed in the respective groups for further development and training. Individualized attention is helping them learn faster and better. As a result, almost all the children receiving special education are quite articulate and friendly.
THERAPY & REHABILITATION
[Involves physiotherapy and the use of muscle stimulation equipment to help in blocking and managing pain while reducing swelling and inflammation. The benefits are not restricted to pain management alone, but can result in better blood circulation which positively impacts the immune system and the overall wellbeing of the children.]
Paediatric rehabilitation requires a multi-disciplinary team approach to disabilities. Physiotherapy has helped:
Normalize sensorial and motor functions
Provide normal posture and independent functional activity
Regulate muscle tone; improve visual and auditory reactions
Support normal motor development and motor control
Improve ambulation and endurance; increase the quality of joint movements
Prevent soft tissue and joint postural disorders
The Outcome: The children receive therapy every day. This is helping them visibly mitigate their physical and intellectual challenges. A good number of children are more mobile than ever before.
VOCATIONAL TRAINING
[Involves vocational training for the home's youngsters in skills to sustain a trade.]
Sri Arunodayam opened Prayatna (its vocational training center) in 2012 in an attempt to train its youngsters (above the age of 18) and provide them with the skills to sustain a trade. Five years later, we are moving from an 'occupational therapy' approach to a 'community-based employment' approach, giving them an opportunity to become productive citizens of society.
The youngsters are trained in book binding, and in the making of paper bags, organic detergents, candles scribbling pads and wire baskets, tailoring & embroidery, and cattle rearing.
The outcome: The core areas where noticeable improvement can be seen is in skill levels, work habits/attitudes, personal, social and functional skills, communication, sustainable business skills, independence, and self-esteem. In addition, the youngsters have bagged a couple of small business contracts for several of these items.
CRISIS INTERVENTION
[Involves assisting in rescues, helpline response, legal procedures, medical evaluation & follow-up, procedures with Child Welfare Committees (CWC), the police and other governing bodies, admissions and referrals]
We have a host of crisis intervention activities that form part of the daily running of the organization. Rescuing children with the help of the CWCs and local bodies, and following up on the legal procedures and paperwork makes up a large part of these activities.
The children are rescued and taken off the streets before they fall into the wrong hands.
At the home, they are nurtured back into wholeness to the best extent possible
The children are further protected by law and become the lifetime wards of the home where we do our best to keep them safe and happy at all times.
DOCUMENTATION
[Involves Individual Reports & Records Management, Documentation of children's medical history and case studies, End of Life Certificates & Reports]
It is mandatory that we maintain detailed and exhaustive reports on the children in our care, as per Government norms. We ensure that the records are kept up-to-date on each child with the necessary paperwork – right from their joining, and physical and medical assessment reports, to their quarterly assessment reports and legal documentation.
The outcome: All our records are periodically assessed by the concerned authorities. All Governmental diktats and obligations are stringently met so that Sri Arunodayam is always in the good grace of the government and the concerned local bodies.
Thanks again, dear donors, for supporting our work. You'll receive monthly reports on all our activities.
If you happen to visit Chennai, India please drop by. We would love to meet you!