Project Report

| Sep 9, 2013
Project Update-Support A Child-Sept13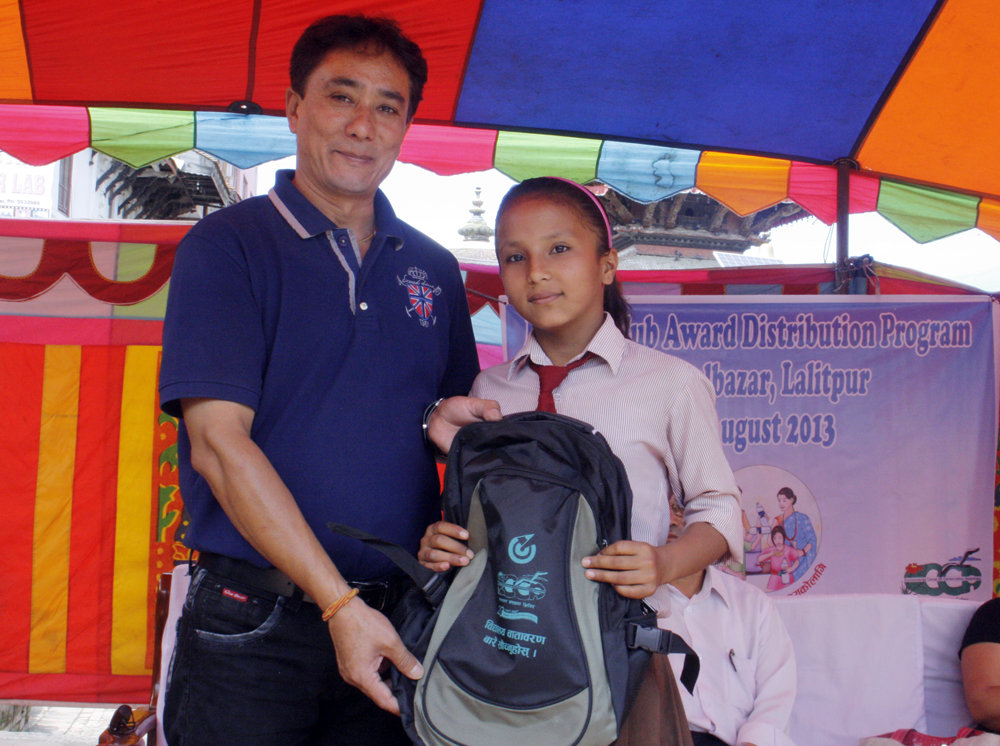 At the moment, we are working with 76 Schools and Nature Club established in those schools, located in different districts of Nepal. Facilitating students to organize different activities to support their education & knowledge as well as motivate them to initiate activities to save our local environment are the major priorities when we work with them. To get a new perspective towards of program designing and implementation, Monitoring and Evaluation of past activities plays a crucial role. Hence, a team led my Ms. Amala (Ex. Com. Member of ECCA), did a monitoring and evaluation of all the nature clubs and schools to identify their activities and performance in school and the community. Distribution of scholarship for the students best 10 school so as to motivate the students to organize different creative activities in their schools and community in coming days ahead was the main objective of the M&E. In addition to that sharing of activities implemented by different nature club to enhance the knowledge of students were also a hidden motive behind the evaluation.
The M&E team concluded with the top 10 Schools and Nature Club who were supported through the scholarship were as follows:
Tri Ratna Cooperative School
Lalit Kalyan Lower Secondary School
Mahendra Gram Secondary School
prabhat Higher Secondary School
Shree Krishna Higher Secondary Sdhool
Tika Bhairab English School
Kitini Higher Secondary School
Bal Kumari Secondary School
Shree Kalidhunga Higher Secondary School
Bishankhu Narayan Secondary School
Mrs. Mansuli Maharjan, teacher of Tri Ratna Cooperative School, expressed "Monitoring and evaluation of Nature club activities in our school motivated our students to plan and organize various activities in school and in community. In addition to that, the Scholarship provided for our students boosted their morals and are highly encouraged to organize activities through nature club in coming days ahead".
Mr. Bishnu Bhattarai, teacher of Sarashwoti Higher Secondary School, expressed "Even though the nature club of our school could not make it in the list of top 10 schools, our students felt competitiveness with other nature club. They are determined to win in next year's evaluation which I feel is a very good sign for students which will definitely increase the knowledge and skills through their various activities".
We would like to express our thank to the M&E team for their time and dedication for conducting the evaluation of Schools and Nature Clubs where we are working. We also would like to thank you for your continuous support in our campaign and activities to support the students of Nepal and support the education of student in Nepal.
I would also like to take this opportunity to request you to disseminate the information of our program in your circle so as to raise funds and support the education of needy students. We hope for your feedback, comments and suggestion regarding our program at ecca@mos.com.np so that we could implement our program more effectively. We hope for the same type of support in the days to come ahead. Please like our Facebook page to get updates regarding our activities and follow us on Twitter to get our tweets. We are also looking forward towards your valuable suggestions and comments regarding our works as well.
Sincerely yours'
Angel Chitrakar