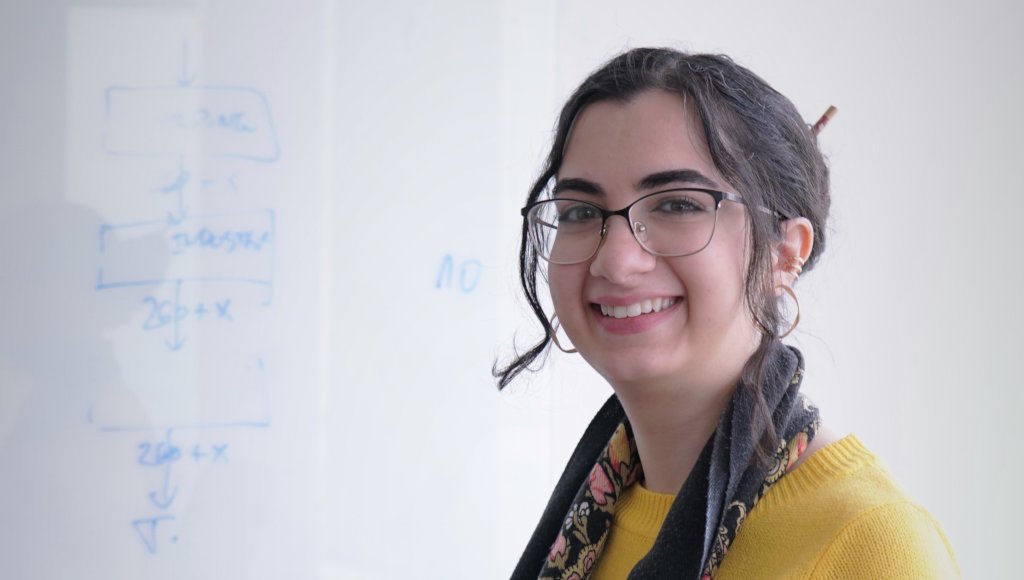 Hello,
The past two years have undoubtedly been challenging for the entire world.
Meanwhile, here in Lebanon, our list of struggles grows by the day; from COVID19, to the Beirut explosions, to the economic collapse, to the shortages in food, water, medicine, fuel, and power, etc…
All factors that have crippled Lebanon's youth, pushed thousands to leave the country, and plunged the vast majority of the rest in deep despair.
The past two years have not been easy indeed, yet here at Nawaya, we firmly believe that upskilling youth and preparing them to compete in the job market is essential to their personal wellbeing and financial stability. This is exactly what we continue to work for through the Career Path Program, in partnership with UNICEF and Jobs for Lebanon.
While we may not be able to solve the country's issues, thanks to your kind and generous donations, we just might be able to change a few lives by instilling a sense of purpose, hope, and motivation, all the while connecting youth to valuable opportunities.
Nawaya's Career Path Program has reached a total of 83 youth so far and we've recruited 50 more youth to benefit from round two of the program.
Meanwhile, our team continues to work on building new relationships with partners to provide youth in the program with internships that would enrich their experience and help them find further employment. Some of our latest partners include Berytech, SE Factory, and Arc en Ciel.
Now, and without further ado, we leave you with a selection of youth success stories from the program.
Once again, thank you so much for your very generous support, which has certainly changed the lives of a number of youth and their families!
Justine, 25 Years Old, from Beirut
The Beirut blasts were tragic for Justine and her family! They destroyed her father's small shop, and only source of income, and sadly, injured her sister.
By some miracle, Justine was unharmed, but her memory of that terrible day is hazy. All she can recall is being torn between helping her sister and trying to find her father to make sure that he had survived the blast.
As an interior design graduate, and like many other young graduates in Lebanon, Justine was faced with a cruel reality upon graduating; an economy in ruins, a stagnant job market, and nowhere to turn to. The blasts were the last straw.
She'd lost all hope before enrolling in Nawaya's Employment Hub but she poured her heart and soul into growing and developing her skills, in an effort to stay sane.
Just a few months after completing the program, Nawaya helped connect Justine to a job opportunity as a part-time architect with the Beirut Heritage Initiative.
Khaled, 24 Years Old, from Beirut
Khaled was born to a proud, tight-knit family. His father used to work as a taxi driver to support the family, and so Khaled had to work really hard in order to be able to afford his university tuition - one which he values tremendously, and is extremely proud of.
Like many youth his age, Khaled graduated into a declining economy, followed by COVID19, and then the Beirut explosion.
While Khaled and his family were unharmed physically by the blast, their home was completely destroyed by it, leaving them homeless for weeks.
"I saw things I should have never seen that day on my way home to check on my family. Internally, I'm as destroyed as our home," says Khaled
As difficult as this experience is for a young person, Khaled chose gratitude above all else. That's how he managed to join our training program and complete it.
A program which he says has elevated his communication skills, and helped him set a clear path forward for his career.
While the job market is almost at a halt in Lebanon, Khaled has managed to find a stable job with a local company that shares his values and appreciates his skills.
His visibility for the future is currently out of focus, but he is already planning on continuing his studies while working and supporting his family.
Rima, 21 Years Old, from Beirut
Outspoken, strong, and highly motivated twenty-one year old Rima is a journalism graduate who has been let down one too many times by gender and religious biases in her hunt for a job.
"You're very pretty, you mayqualify for the job if you remove your veil and change the way you present yourself. I've heard this sentence more times than I can count," says Rima.
Despite all this, Rima believes in hard work and remains focused on self-improvement and development.
Rima is now pursuing a Master's degree and has recently landed a job in communications with a partner non-profit organization.
She'd started considering working at a non-profit ever since she joined the Employment Hub program - a program she credits for opening up an alternate career pathway for her, as her experience trying to practice journalism was faced with many challenges.
Before joining the program though, Rima couldn't make sense of what was happening to Lebanon, then Beirut was destroyed. She remembers being in shock, feeling deeply destabilized and conflicted.
Despite these difficult circumstances, Rima refuses to adapt, and continuously challenges these circumstances by challenging herself - to learn, to grow, to work.
Fiona, 24 Years Old, Beirut
At twenty four years old, Fiona holds a Master's degree in educational administration from the Lebanese University.
Despite her education, Fiona found it difficult to find a job that matches her skills and aspirations. The only jobs that were available were ones that wouldn't value her education, skills or ambition.
"Our financial situation at home was difficult. My father had lost his job and so had my sister," Fiona.
Coupled together, these factors drove Fiona towards joining the Employment Hub program.
Driven by a deep desire to help others, and by interning at Beit Al Baraka, one of our program partners, Fiona proved very capable and so she was hired before completing the program.
Through the program, Fiona wholeheartedly challenged herself and the bleak ambiance in the country by staying focused on learning, setting a career path, and pursuing it.
Fiona's story is like many other youth her age, except that she was one of the lucky few who has managed to secure a stable income for her family, staving off hunger and leading a dignified life.
With Gratitude,
Celine