Project Report

| Aug 23, 2022
Cap and Badge Ceremony for Interfaith Filipina Nursing Students Inspires All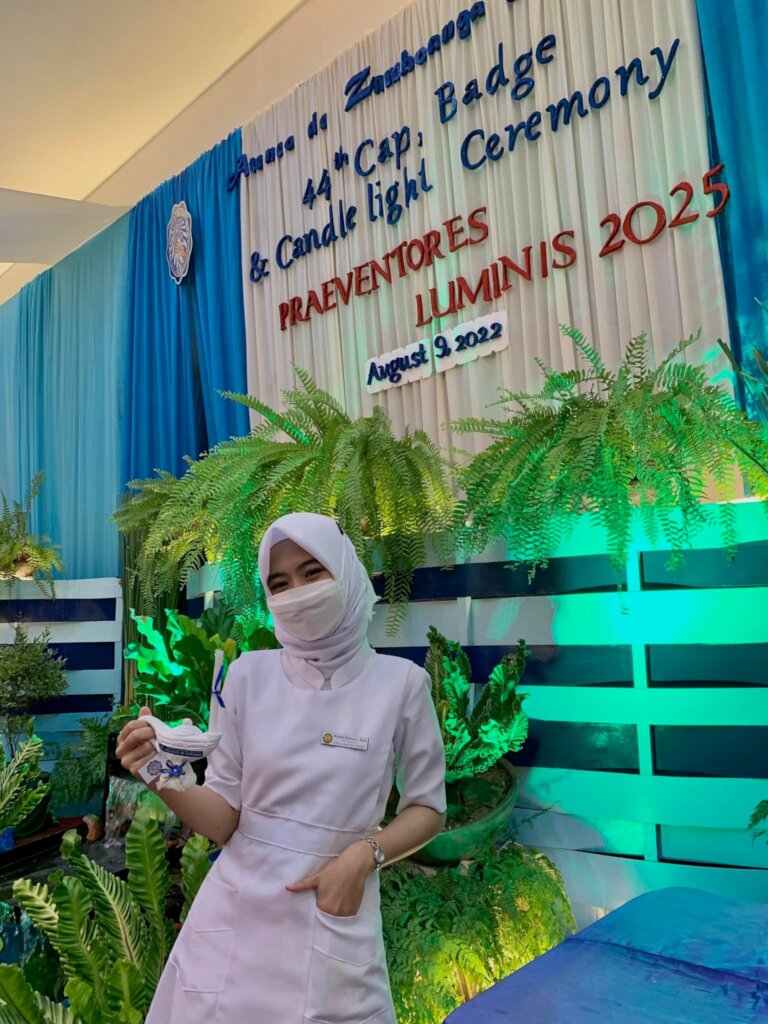 Dear Friends,
The mid-August 2022 Cap and Badge ceremony for young nursing students preparing to enter their third year of nursing school at the Ateneo University in Zamboanga was an inspirational experience for students and their parents. Having passed their classroom exams, the girls are now considered official nursing students wearing white nursing hats and Clara Barton badges. In the ceremony, they take a solemn group oath and dedicate themselves to the profession and calling. The third year will be comprised of nursing internships and mentorships at numerous clinics and health centers.
Women of all ages around the world often lack the opportunity to receive a quality education and to develop professional skills to remedy the health, social, and economic needs of their communities. In the Philippines, Asia America Initiative supports female nursing scholars, primarily Muslims, at universities such as Sulu State College, Mindanao State University in Jolo, Notre Dame College of Jolo, and Our Lady of Fatima University. These universities can provide such opportunities for Muslim girls. The United Nations considers Mindanao, especially Sulu, as one of the most impoverished areas of the world. Muslim, Christian, and public schools are surrounded by high poverty and communal violence. Families struggle to pay for their children's fees to complete their studies. "Ateneo is special," says Ay-B, who has devoted her life to the education of her Muslim sisters, while not excluding Christian students. "Because although Ateneo de Zamboanga is a Jesuit Catholic school, it has a non-biased openness to all young people in the southern Philippines, regardless of their cultures or religions."
Each semester, AAI supports up to 50 female nursing and psychology students with basic educational needs, classroom materials, graduation fees, and the cost of licensing exams. These young women demonstrate the potential success for all women around the world. As healthcare providers, the nurses will provide vital services to all community members and expand the employment base in one of the most economically deprived areas of the world. They are also positive symbols for local youth.
Thank you for your contributions in the past. If you would like to add to your support or begin a monthly donation, please click the link below and GlobalGiving will prepare that for you to assist in this worthwhile endeavor.
Support 50 Muslim Girls to Become Nurses
Wishing you peace,
Albert Santoli,
Director, Asia America Initiative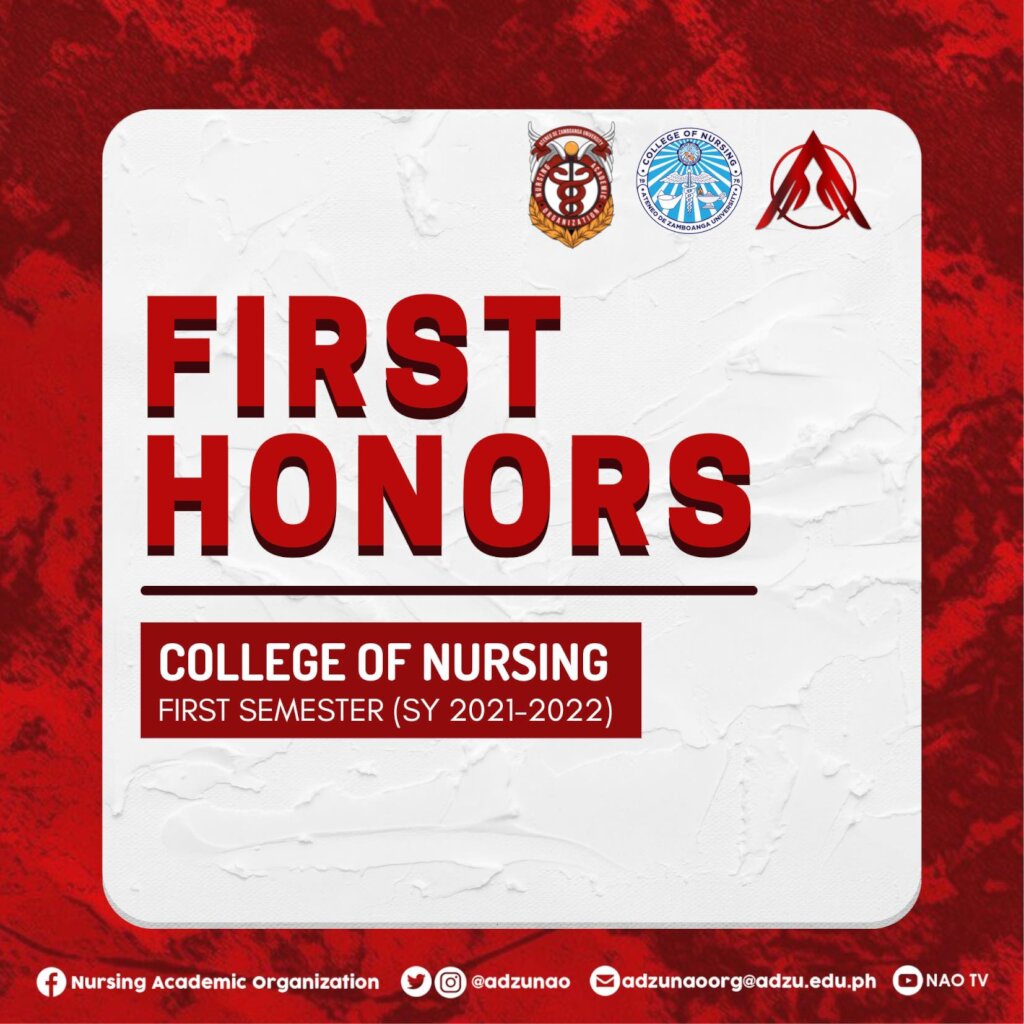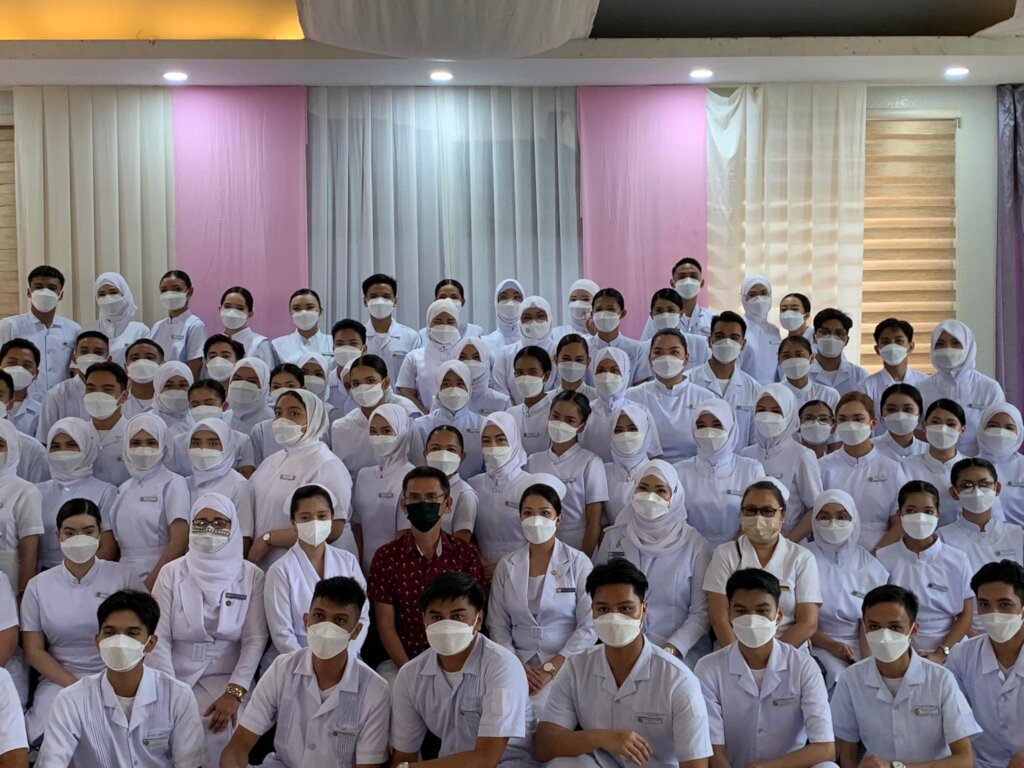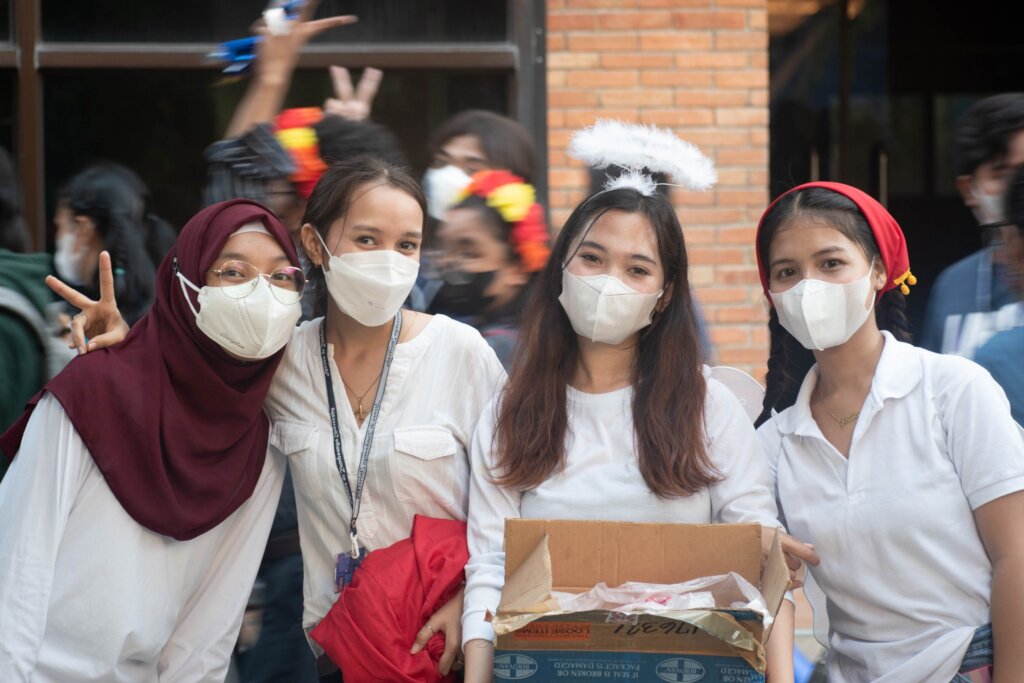 Links: