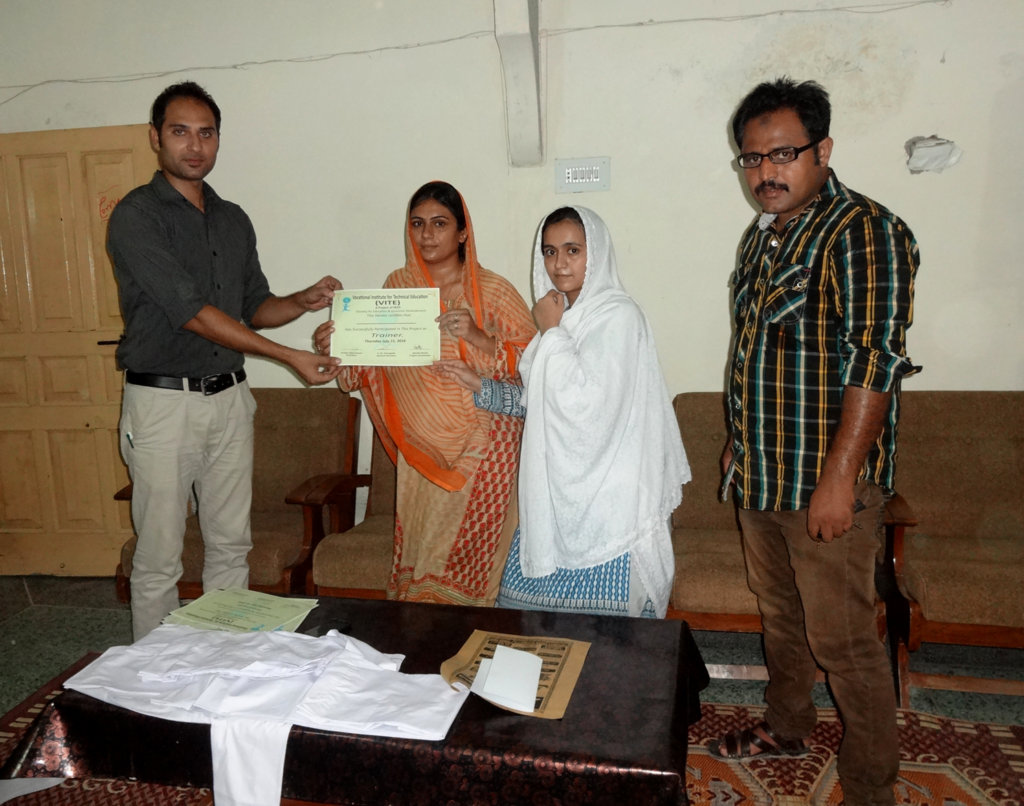 Dear Respected Donors,
I hope you all were enjoying good health and prosperity in your life. Its really a great pleasure of mine to inform you that we have successfully completed our Project " VITE" Vocational Institute for Technical Education. A significant impact has been observed during the project. About more than 50 people, representing their families, were trained for basic tailoring skills, Dry arrangements, handmade bags, basic literacy of IT, and given ideas to start their own small business.
I can proudly share that some of the trainees those who get training has taken initiative at their home in order to support their families. They are not only given a training for skills, but we tried our best to let them educate so they may write, calculate basic calculations, use a computer for online selling their products etc..
It was no possible without your trust and support you made.
Thank you so much for your help. Please keep helping us to achieve more targets and long term impact of our project.
Our upcoming projects includes University, College, Schools, Technical Centers, Entrepreneurship, small business Ideas, Clean drinking water, access to sanitation, access to basic education facility at remote areas of Desert, Cholistan.
We expect you to help us to achieve more and contribute in raising people up from mass poverty.
Best Regards
Arslan Ansari
Executive Director
SEED