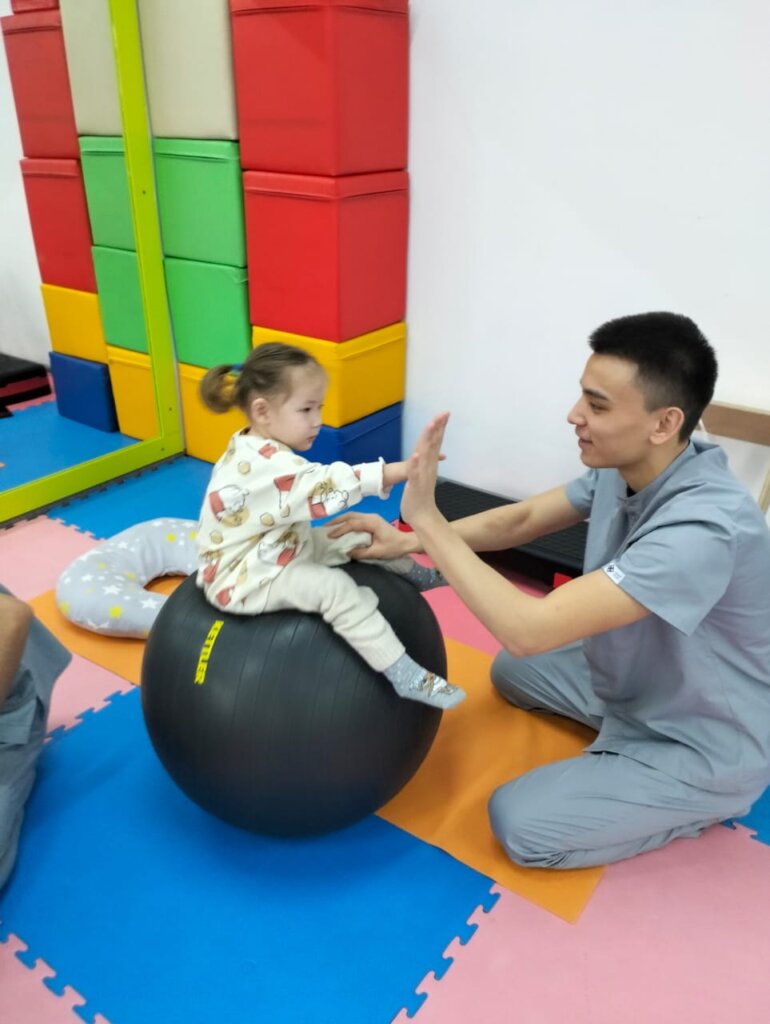 Hello!
The time has come to sum up the results of the work of the Kasietti Zhol Foundation, carried out from October 2022 to January 2023.
During these 4 months, our rehabilitation center "Kzhol Shymkent" accepted 183 children with cerebral palsy for free rehabilitation.
During this period, the joint campaign launched in September with the representative office of Unipharm Laboratories Limited in the Republic of Kazakhstan continued, within which 10% of each package of vitamin D sold was transferred to the fund. A total of 439,629 tenge was collected, the funds were used to partially pay for the rehabilitation of 3 children.
Here is the story of one of them, which was told by Maksat's mother, Yelena:
"Maksat can't talk, sit, crawl and walk, he can't eat himself - his hands don't obey him. And now we are working hard for our child to recover. When we take Maksat to classes at the Kasietti Zhol center, his eyes light up at the sight of the center building.
Thanks to "Kasietti Zhol" with each race, Maksat has new skills and movements, he becomes more relaxed and attentive. Just the other day, he said the word "Mom" for the first time!
Our life has changed a lot thanks to rehabilitation at Kasietti Zhol, we no longer go to other centers, we only strive to get here. Huge maternal THANKS for the support!"
In December, our foundation was invited to the premiere screening of the Kazakh film "The Bodyguard", organized by Kinopark. A charity auction was held at this event, the only lot of which was a picture that took part in the filming of the film. The painting was sold for $500, the proceeds were sent to our fund.
This year we are gradually completing our activities within the framework of providing affordable rehabilitation assistance to children with neuro-orthopedic disorders.
Over the past 3 years, a large network of state rehabilitation centers and early intervention centers has been created in the country, further work is underway to provide children with rehabilitation within walking distance. The mission of our Foundation in this large-scale work was to provide a model of rehabilitation assistance.
What will be the further work of the Kasietti Zhol Foundation? The Foundation will work with children with cerebral palsy and their families and the goal will be to create an ecosystem for a child with CP and his family. We are not saying goodbye - we have a transformation process ahead of us.
We really appreciate your support, and we say "Thank you" from the bottom of our hearts!