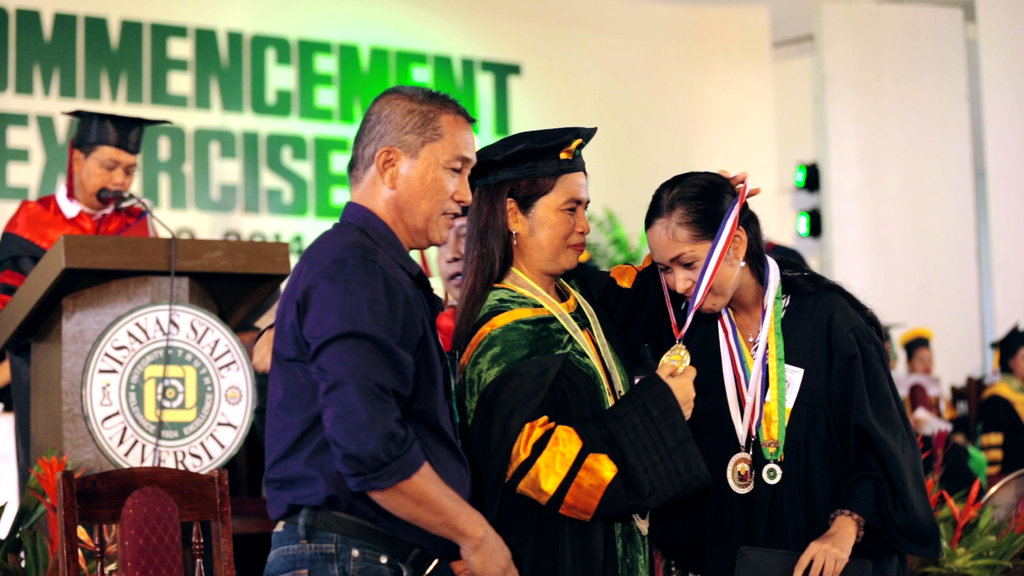 Two important keys to Peace and Development are education and livelihood creation. Asia America Initiative has committed to assist in the 2014-15 school year an additional 20 juniors and 20 seniors at the respected Visayas State Univerisy in historic Leyte island of the philippines to finish their college degrees with the promise from a public health corporation of employment opportunities for the graduates. In the aftermath of Typhoon Haiyan, after their families lost all of their possessions, these students did not believe they could finish school and learn professional skills. Today you can support these scholars to complete their educations and rebuild their communities.Our first graduates in 2014 included a number of Cum Laude Honors award recipients. They can be a shining success story for impacted communities, not only in the Philippines but all around the world.
Our first 20 graduates in 2014 included two young women Elisha and Fatima Jean, who graduated Cum Laude. The scholars "batch" of 2015 are also a wonderful group of young men and women. We are fortunate that while Asia America Initiave with support from our donors at Global Giving provided funds for tuition, fees, transportation and books,Our good friend at IPI Corporation [International Pharma] and their Foundation provided mentoring trhough Ms. Lourdes Damazo as part of the scholarship program [similar to intern but in classroom setting] and the One World Institute headed by Economics Ph.D. Yolanda Stern and her husband Dr. Tom Stern, MD of Stanford University in California provided other forms of advice and coordination. We all put aside our ego's to work unselfishly for the benefit of the students. At the end of the first seme4ster of the program 20 out of 20 scholars graduated and are now preparing for jobs.
Many students at VSU are the children of subsistance farmers and fishermen. One scholar, Daniel, age 21, comes from a rural farming area of Leyte. At graduation ceremony at VSU explained, "My family lost everything, and I have only one parent... so I was struggling to find a way to finish the last year of my education. I had no one to turn to. I feel inexpressable happoiness bcause now I have proved that we can overcome life's adversity with the encouragement and help of friends -- even if they are strangers who have not ever met me or my mother. Thanks to the bright Scholars program I can believe in having a future."
Another student, Elisha, 20, who became a Cum laude graduate stated, "I cried eery day becausse I did not even have 10 pesos [25 cents] to pay for the cost of a bicycle tazxi to get to my school each day. I could not believe when Ms. Lourdes and our College President announced that last year students would be chosen based on their grades ansd charactser to become Bright Future Scholars. I want to thank every perrson overseas who donated to me so I can now work and make enough pay to help feed my family."
VSU President, Dr. Jose Bacusmo thanks everyone who assisted, adding, "After the huge storm we did not know how a number of our excellent students could afford to finish schools due to their families and communities devasation, not even having houses to live in... not even tents. Our heartfelt joy is expressed every day. This scholarship program is beyond our most impossible dreams."
Dear Donors: The educators and students at VSU are a shining example for the wortld. They cannot do it alone.
WE
can do this together.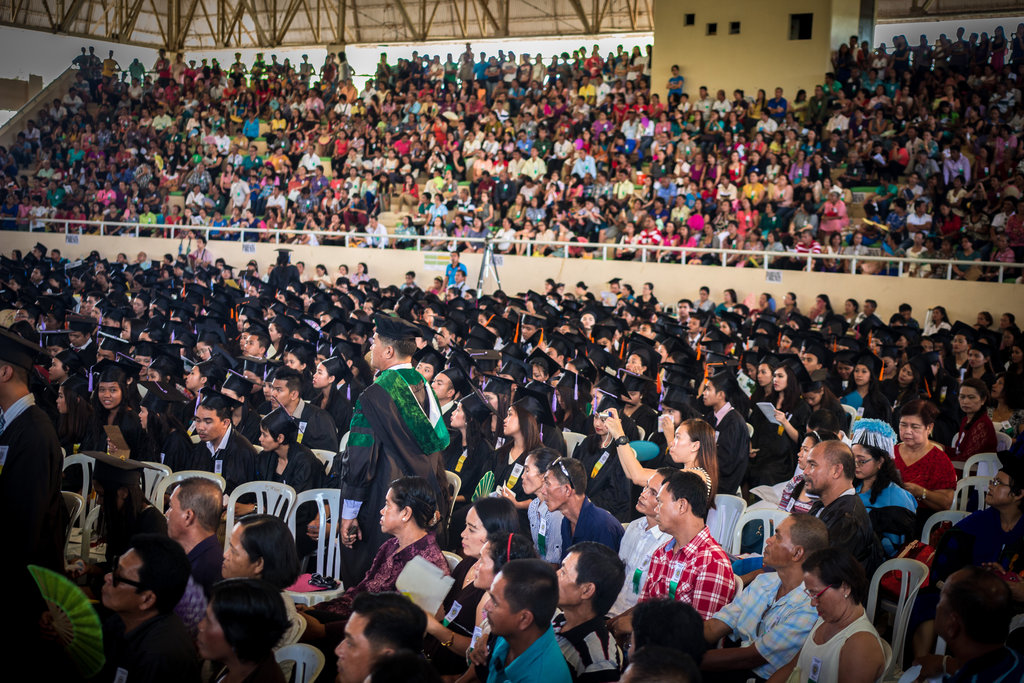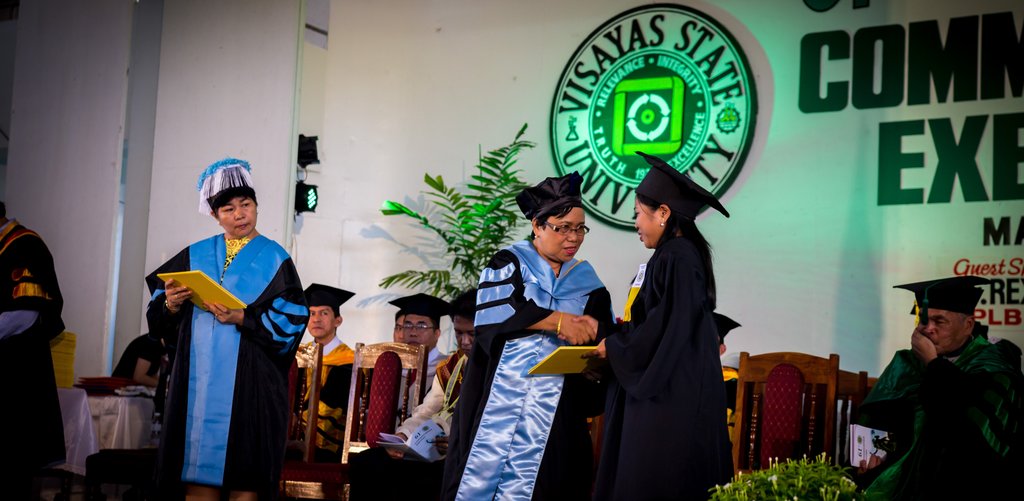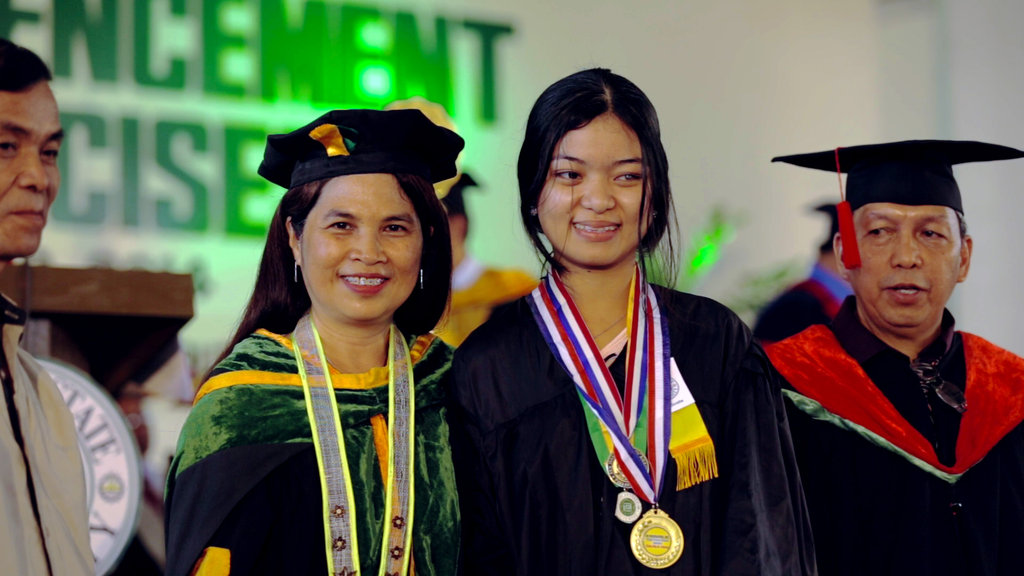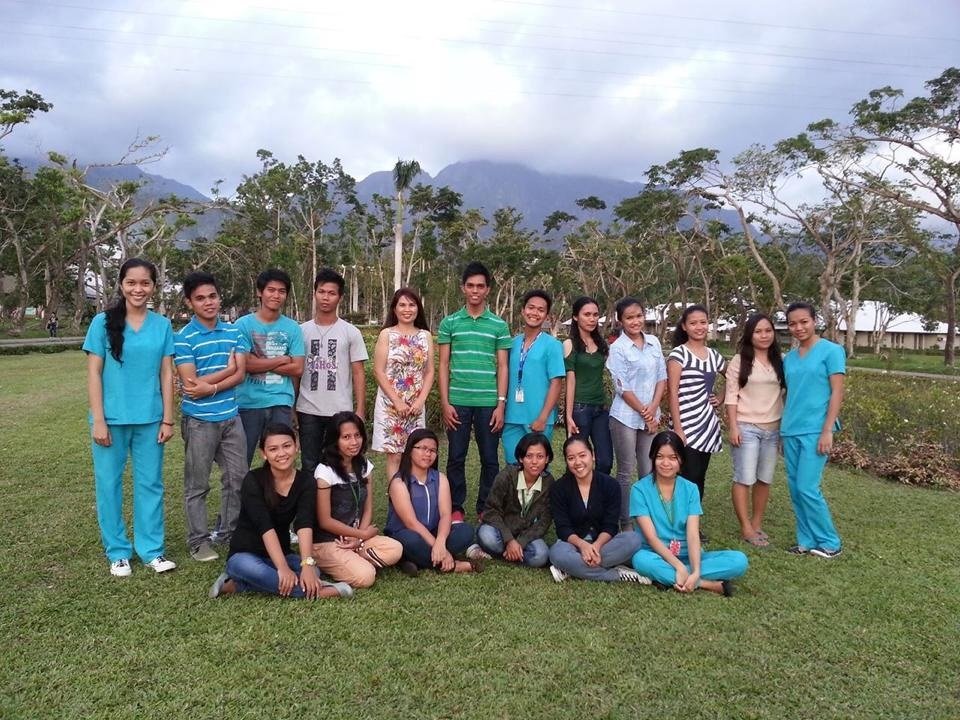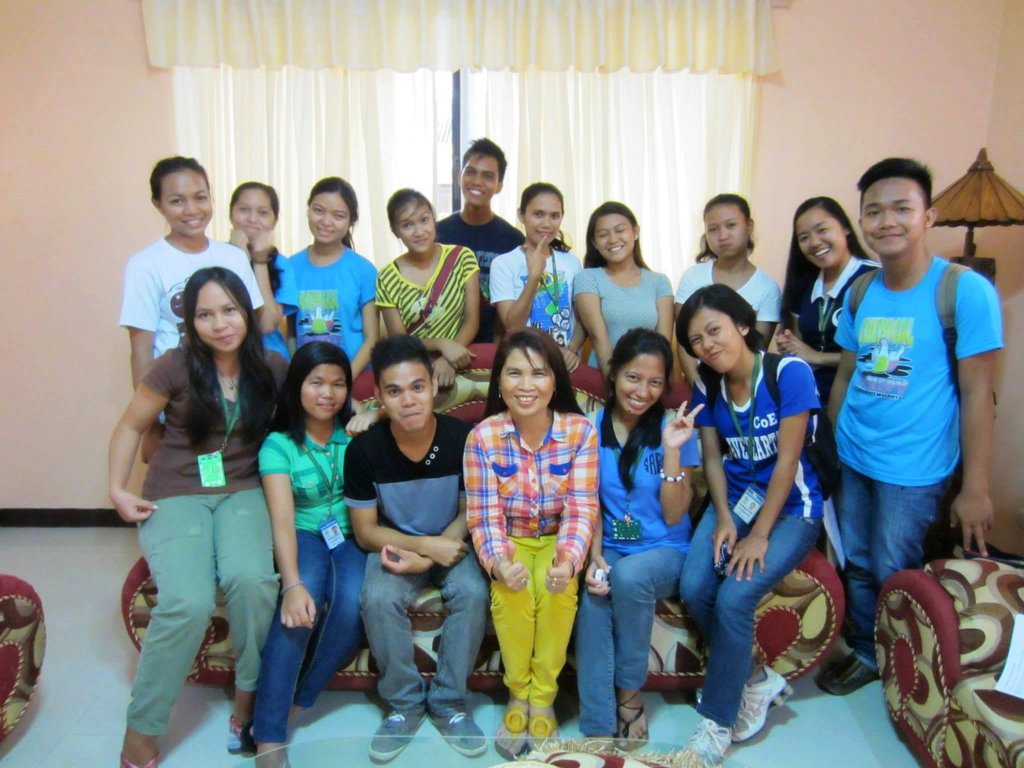 Links: