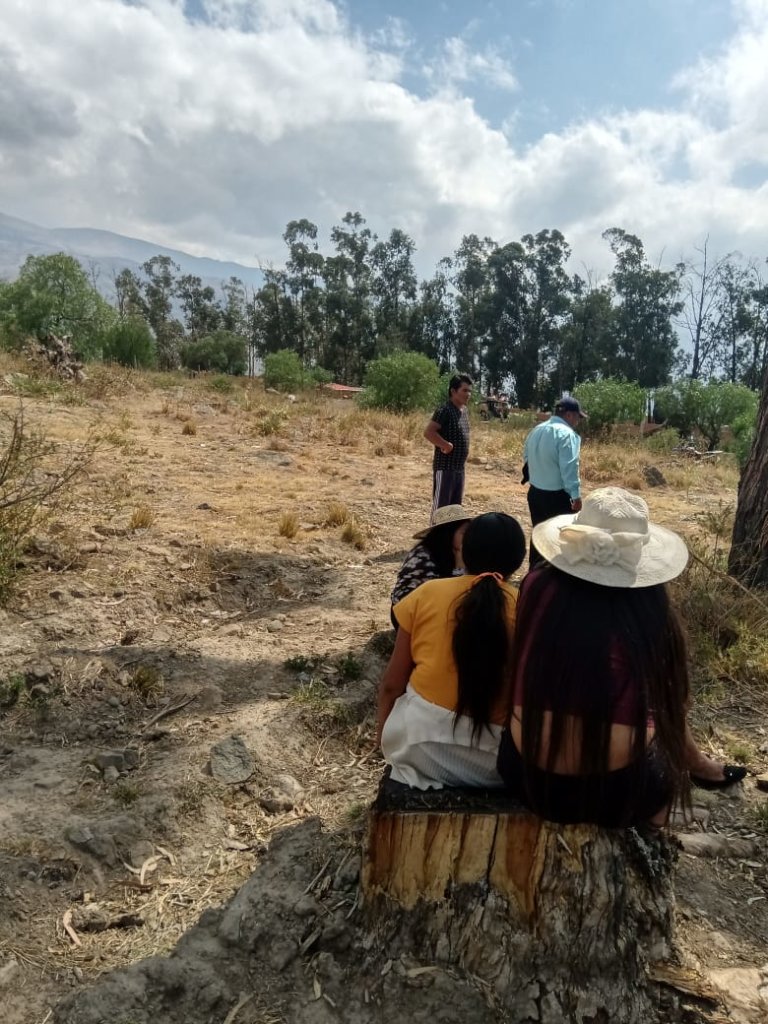 There is no doubt 2020 was a year for facing challenges, pivoting, and learning about ourselves in ways no one anticipated. The same was true at our project, as for most of the year, we could not gather children together to learn, go out to regular work, or celebrate success in the larger community. Bolivia dealt with a major election as well as lockdowns and complete logistical shut down of movement of basic necessities. It was a year that called for resilience.
While we had planned 2 groups of travelers to support our project in 2020, both groups had to cancel due to travel restrictions. Shortly after, Bolivia placed severe restrictions on the movement of people and goods, our after-school program had to close, and families in the refuge had to shelter in place. The families in the refuge counted on both support in the form of basic food items from the government, as well as support from Fundacion Ayllu to provide sustenance to the children and their mothers. Each of the 4 families in the refuge learned to count on the others as they turned to grow more of their food in the garden, and look to each other for help with continuing education, cooking, passing the time, and making more handcrafts.
The first silver lining in the pandemic year was found in that co-dependence. While living in close proximity and managing traumatic backgrounds is fertile ground for conflict among the families, the pandemic highlighted the ways that living together makes everyone better. Each mother put aside her judgments of the others, and the women took time to appreciate and support one another in ways that had not occurred before.
The second silver lining was in that the Foundation had more time to focus on the goal for 2020 - helping each mother work towards her goal of living independently. Each mother completed an assessment of the steps needed for her individual situation and the Foundation set a plan in motion to support each of the mothers in her quest. The first success was for Guillermina who had to both complete a legal process and gain the support of the community to allow her to move into the family home that was lost when her husband died. Guillermina, with Foundation support, completed both of these tasks in August, and during a break between quarantines, she moved her family back to this family home. During the time she was not able to live there, the community also built a high school, and now the children will all be able to continue in this high school, now at or above their age level in school. We celebrated this great news with a short phone call, and cannot wait to visit Guillermina and the family in their home community.
Constantina, who gave birth to twins early in the year, has been supported by special help from the Foundation to find a living situation that will support her cognitive needs and help her develop the skills she needs to be able to raise her children. We expect her to move into a supported living situation in 2021.
Celia has been able to negotiate the payment of a loan to a family member that will help her complete the home she started to build. Celia will have access to a new fund started for the purpose of supporting mothers from trauma to independence. Juana also will benefit from this new program and fund, endowed by long time supporters of the project, and your donations. She will purchase a small plot of land near the refuge and build her home on this land.
While 2020 brought great suffering, we are proud that we have been able to set the foundation for the most important part of our programming - supporting women to construct their own independent living plan. We expect that in 2021 we will be able to host new single-parent families and support them in their own quest to improve their children's health, education, and to develop their own plans to thrive again. We also look forward to restarting after school programming and to growing the small businesses, particularly handcraft sales, that grew in 2020.