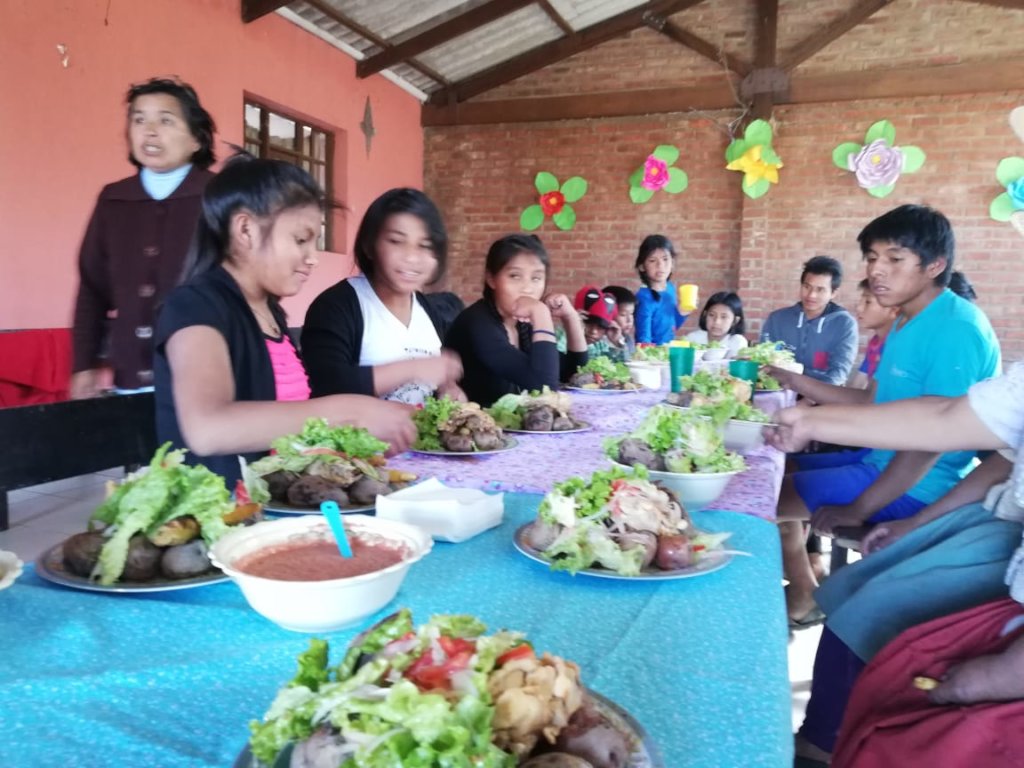 Our current state of the world due to the Covid-19 pandemic has had deep consequences in Bolivia, particularly for the most vulnerable populations like those we serve at Refugio Rafael and through Ayllu Foundation. After experiencing challenging circumstances during the political upheaval in late 2019, the pandemic and required stay at home measures have affected all the families and children we serve.
The after school programming has been closed for now, due to social distancing requirements. The government is looking for ways to support students through printing materials for parents to guide children through. This is an issue for our community because the children mostly surpass their parents in their level of education, so older siblings may be the only ones to help younger siblings, but there is no one to help the older ones. There have also been some suggestions of online resources, but most of our community does not have either computers or an internet connection in the home. We expect the need for educational support to be very big when classes return to normal and we hope to have extra resources in place at that time.
The families in the shelter portion of our project are sheltering together, supporting one another and all 4 mothers are at home as lockdown measures do not allow for them to work. While the income is important, we have been able to redirect resources to support the nutritional eating for the families and continue to support their activities of growing food at the site. While difficult, the women and families are learning to lean on one another more than ever and are creating a stronger sense of community among one other. These silver linings are those we look to for hope in times of trouble.
As Bolivia has extended the stay at home order, we look to intensify our focus on handcraft development and breadmaking that we might perfect our skills and provide more opportunities for income generation once the pandemic has passed. Please look for the handcrafted products once they are rolled out on our partner website.
Finally, the Board of the Foundation has met virtually in order to plan collectively for the next steps for growth and support of the projects. We have agreed to work on securing funding to support the purchase of land and simple home construction for the families in the refuge and to create a path to independence for them in our next stage of development.
Your support is vital and we so appreciate your interest in our work, your financial support, your plans for future visits, and all your correspondence. We know we are not alone and give you virtual hugs in hopes of real ones to come in the not so distant future.
Links: