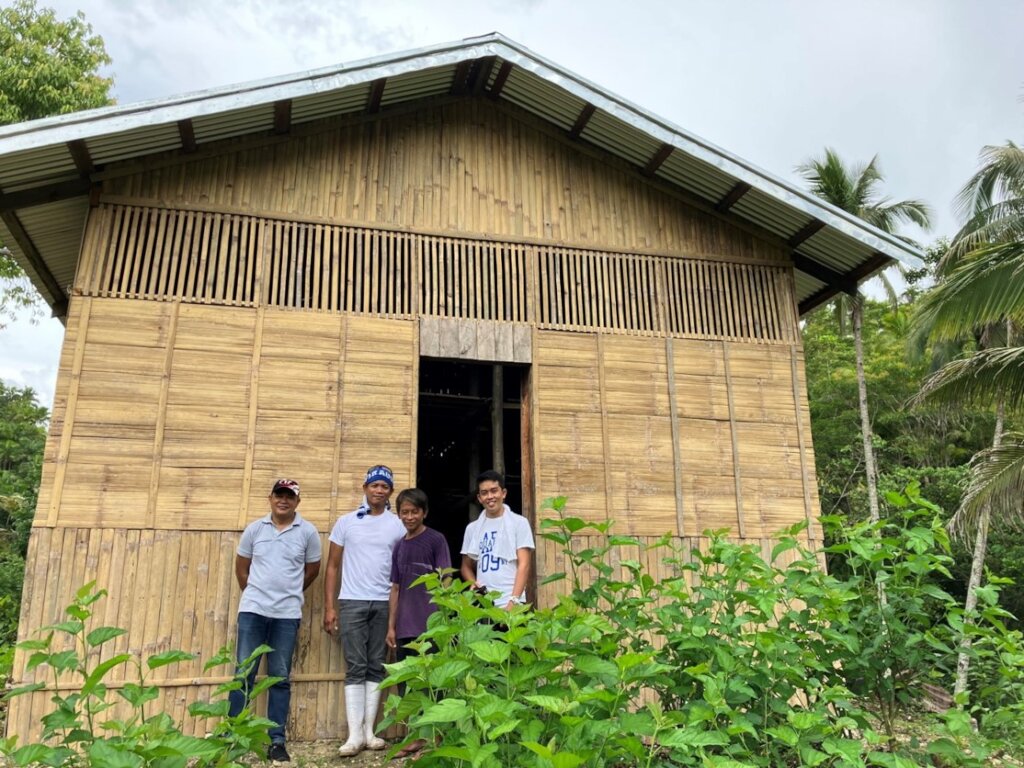 We wish to extend our heartfelt gratitude to GlobalGiving donors for your generous support to the victims of typhoon Odette in Negros Occidental and Negros Oriental in the Philippines. The donations were used to buy construction materials to repair the damaged rearing houses of our sericulture farmers in the following areas:
1. San Carlos City, Negros Occidental
2. Calatrava, Negros Occidental
3. Mabinay, Negros Oriental.
We were struggling to operate full blast even before typhoon Odette. The movement restriction imposed by the Philippine government, particularly during the peak of corona hindered us from operating smoothly. Our staff could not monitor, provide technical assistance, and deliver sericulture inputs to our farmers. With barely no income from sericulture, typhoon Odette felt like a double punch to the farmers.
Crucial to the production of cocoons, the farmers felt the need to immediately rebuild/repair their damaged houses. Without the support, it would be impossible for them to buy the construction materials, especially of the almost doubled increase of prices. Either they will borrow money with high interest rate, or most probably, they will stop producing cocoons, and be stuck in the cycle of poverty.
Our farmers, particularly those who live in upland areas, are mostly living off-the-grid. It is unfortunate that due to their remoteness, most of the time, even the government supports could hardly reach. They are always grateful for the support.
Mr. Pedro, 58 with a family of 5, is one of the recipients of the construction materials for his rearing house. With his newly constructed rearing house, he already produced one-cycle of cocoons after typhoon Odette.
The construction materials were strategically distributed to sustain our overall silk operation. Since the construction of new rearing houses, we often receive requests from inactive farmers. Encouraged by the chance to have an income source again, inactive farmers want to produce cocoons again.
We aim that as the income of our farmers stabilizes, their resiliency will be strengthened, their vulnerability from disasters be reduced, and that they could withstand frequent disasters in the future.