Project Report

| Sep 15, 2023
Achieving 25 Years Because of Your Support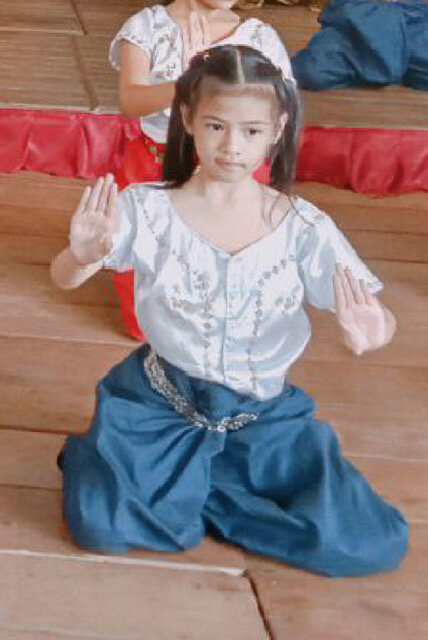 GlobalGiving Little by Little 50% Donor Match Days Sept 18 through 22 on donations up to $ 50
Achieving a 25 year milestone with you!
In January of 2024 Kasumisou Foundation reaches the important milestone of 25 years of support for the arts , training and teaching disadvantaged young people in Phnom Penh about their rich cultural heritage of art, dance and music.
Many of you have accompanied us during this remarkable journey, seeing our young students embrace their heritage and strive to achieve remarkable standards of excellence.
Currently the daily attendance numbers at our Champey Academy of Arts have been averaging just over 80 students per day. That number puts us within 10 students of our facility's maximum capacity. All students attend classes free of charge.
As reported previously, due to the limited size of our music classroom, our music teacher must often split his class into two groups and divide the class period in half in order to accommodate all of the students who show up for one or the other of the class periods on any given day. While perhaps this may not be the best arrangement, we feel that engagement with as many students as is possible is the most important goal and that our solution is better than turning away any of our students.
Tourists are coming back to Cambodia now that COVID has passed. Advance tour group bookings for the coming tourism 'high season' which runs from late October to early April, are already running strong and we are also hoping to get many more tourist bookings at Champey even before the start of the new season. Every year we count on the revenue from the hundreds of tourists who visit our school along with the generous donations of our supporters during the holiday season to get us through to the following Spring.
The loss of two full years of tourist related revenues during the pandemic lock downs has completely drained our cash reserves and we are now literally 'running on fumes'. We are fervently hoping for an early return of the tourists this season, the support of some of the local hotels who direct their guests to visit us and, most important, the generous support of our Foundation's friends in the U.S., Canada, Europe and Japan to help us make it through another year.
We hope that you will join us during the GlobalGiving Little by Little 50% Match days Sept 18 through 22 where there will be a 50% match on donations of $ 50 or less.
Champey offers these kids, all of whom are significantly at risk youth and elementary school age students multiple benefits, by providing a safe space for learning and friendship, mentoring and a fair amount of fun as our students build friendships, skills and aspirations of a better life. None of this would be possible without you! We are deeply grateful to you for your long time and generous support !
Barbara & Mark Rosasco