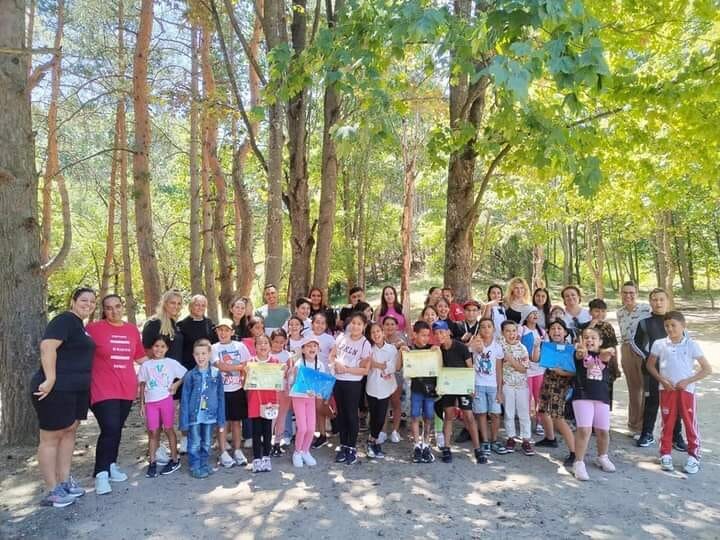 Dear supporters,
Over the summer, Teach For Bulgaria alumni organized seven START Academies for students at risk of dropping out of school. This year, the academies took place in Sofia, Brestnitsa, Razgrad, Razhena, Kyustendil, and Samokov, reaching over 300 children from underprivileged communities.
The specific needs of each community require a different approach that the teachers, volunteers, and guest lecturers must take to engage the children in the learning process. Over the course of the school year, we will share stories from each START academy so you can see the impact you've had on the children.
We are starting the series by telling you the story of the Fakulteta neighborhood in Sofia, where the START Academy was held for the seventh consecutive year. Thirty children between the ages of 7 and 11 took part and attended Bulgarian Language classes, Mathematics, and English Language classes, as well as classes designed to target the development of key skills.
The teaching team focused on working with the children in small groups and an individualised approach, learning outdoors, collaborative teaching, and gamification. The classes were united under the general theme of "Travellers," and each week, the children met with inspirational individuals. The guests from partner organisations shared stories of their travels in Africa, North and South America, Asia, and Australia. With tremendous excitement, the children also met with Emil Metodiev - a member of the Roma community who has visited 49 countries.
At the end of the action-packed three weeks, the children invited their parents to a half-day trip to "Kambanite" in Sofia, where the children presented the posters they worked on. Each poster contained information about a different destination that the children researched - how to get there, what documents they need to visit, and the local currency, religion, and customs.
Without your support, projects like this cannot exist. Thank you!
Sincerely,
The Teach For Bulgaria team
Links: