Project Report

| Jan 25, 2019
Rising Star Highlight: Lucy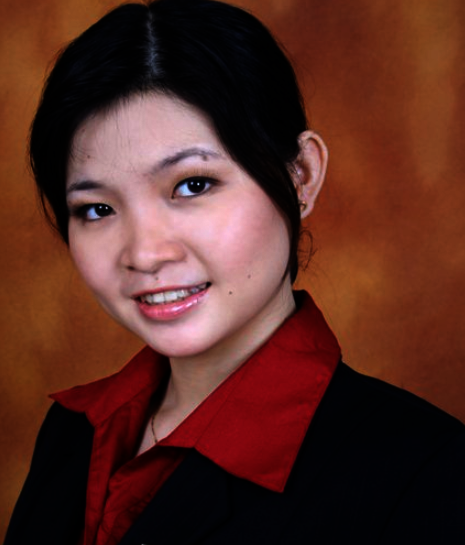 Lucy, is a young woman who has benefited from a Wedu scholarship to fund her studies thanks to your help. This is her story:
"Having grown up with traditional values from a Chinese background in Indonesia, I never thought of pursuing graduate study abroad. Traditionally in my culture, a female shall marry, have children, and continue her family business. However, I believe that only education can change the destination of life and that education is the best investment."
Lucy is a professional pharmacist from Indonesia currently pursuing her PhD in Applied Biosciences at Hokkaido University in Japan. Access to education was a real challenge for her, with financial and cultural constraints being large barriers to overcome. However, with perseverance, hard work and scholarship support, Lucy has been able to achieve her educational goals. Now as part of her research, she has uncovered the potential of bioactive compounds extracted from local medicinal plants in Indonesia for prevention and treatment of diabetes mellitus.
Lucy has been involved in numerous volunteer work including providing medical service during the Yogyakarta Earthquake in 2006. Her short term goal is to start Research Assistant work in the center of environmental health sciences. In the long term, she dreams of pursuing a professional university career and establishing a comprehensive community health center to provide medical care and sanitation education.
Thanks to your help, Wedu was able to provide Lucy with a scholarship to partially fund the final year of her PhD and help her achieve her goals.
Lucy is one of over 700 young women Wedu currently supports. We call these young women Rising Stars and support them through mentorship and funding to complete higher education and become changemakers in their communities. Each Rising Star is passionate about creating positive social change in her community and at Wedu, we believe that investing in women's leadership not only empowers women but also has a multiplier effect on improving the development of communities and countries as a whole.
We want to send our deepest gratitude to you for supporting this effect and helping us by donating to the Sujata Baskota Honor Scholarship. Your contribution directly supports women like Lucy by allowing them to focus on their studies and follow their dreams to create positive social change.
Thank you for helping our Rising Stars keep rising!
With gratitude,
The Wedu Team
Links: