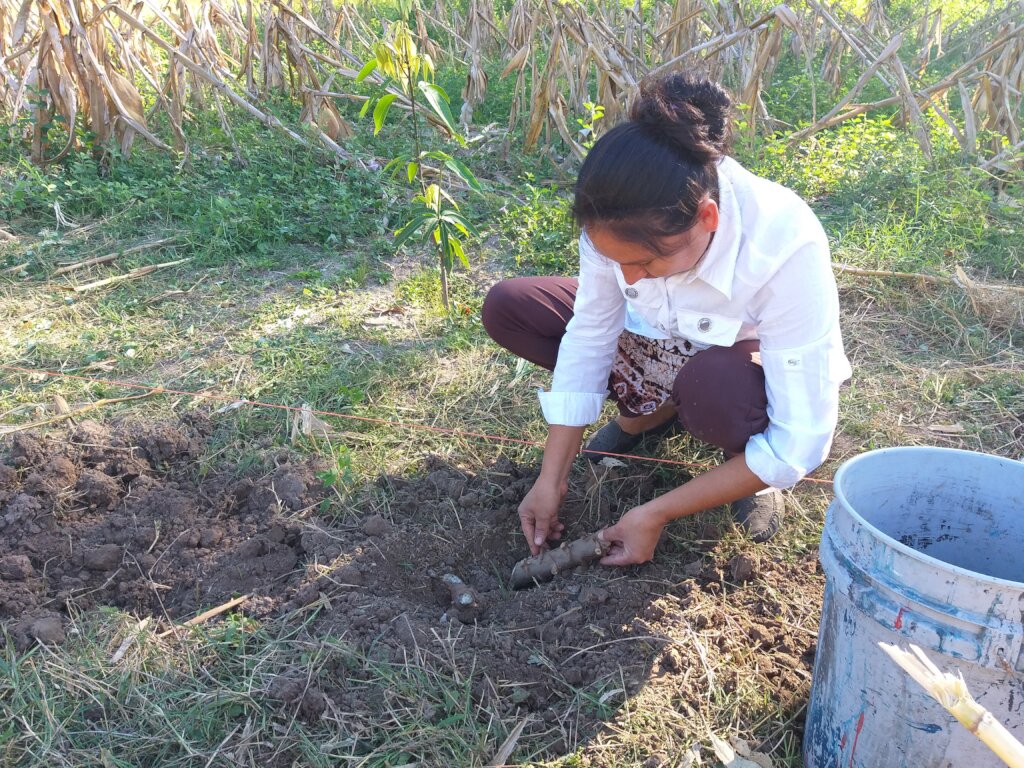 Thanks to your generous support, women from the Bajo Lempa and Bahía de Jiquilisco are improving the lives of their families through various agricultural activities. Here are some of their stories:
Doña Jaqueline has started her chicken farm, in which she has made improvements to increase the production of eggs that will be consumed by her family. In addition, the surpluses may be sold in the community in order to generate extra income for the family and thus also help other people in the community with a healthy diet.
The gardens of Dona Juana and Angela continue to produce food for their families. They are working women and continue to help feed their family with the orchards. Soon they will be harvesting what they have sown and will help others to improve their diet.
These are some of the success stories thanks to your support, and we know there will be more stories to come in the next months.
Thanks to your donations, we have achieved the following:
- 10 families have started their native chicken farms to strengthen family nutrition
- 4 families are growing their own vegetables in a healthier way without using toxic chemicals
- 10 families have started planting corn, which will help feed more people in their communities
- 2 families have improved their irrigation systems for orchards and agricultural plots
We see a lot of strength in these initiatives led by women and hope to expand this work to reach even more women.
Thank you for your valuable support.